Photography is a "scientific" form of art, deeply rooted in optics and to infuse your artistic vision in the process of crafting an image, you need to understand and use at your advantage the "rules of the game."
PhotoPills is one of the most complete and flexible apps for photography, offering a photo planner, ephemerides, and a number of useful calculators.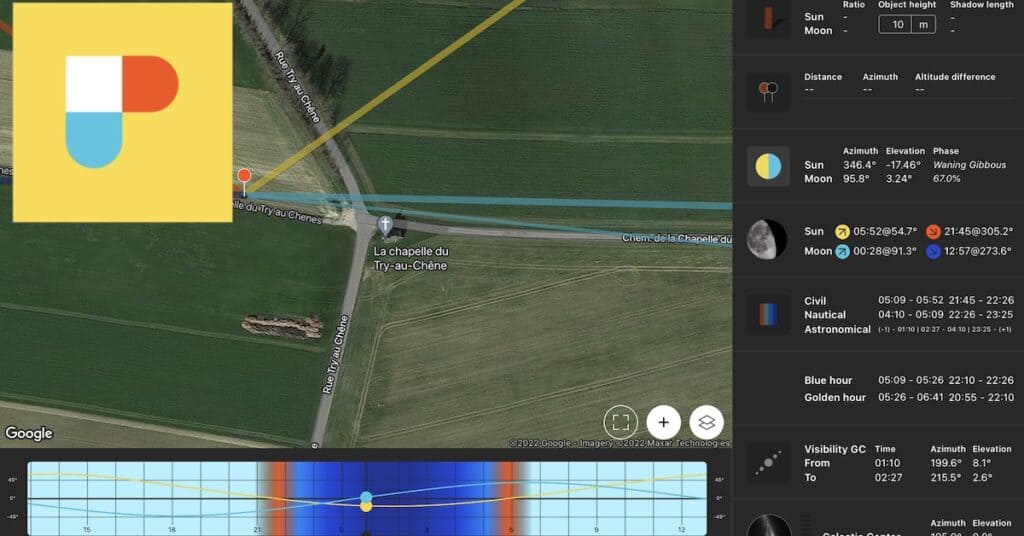 What Is PhotoPills, And How Do You Use It?
PhotoPills is a photo planner app for all types of landscape photographers, including those interested in capturing starry landscapes or getting creative with the Moon or the Milky Way.
The interface is fairly easy to navigate: when you fire up your app, you will get the Pills screen, displaying all available tools.
In the My Stuff screen, you can save and backup your plans, points of interest, submit your photos to the PhotoPills community, and tweak the app settings.
The Academia screen will let you know all you need about using PhotoPills, including rating the app and sending feedback to the developers.
When planning your landscape photography trip, knowing when and where the Sun, the Moon, and the Galactic Core will rise and set for a given location is important to be better prepared.
For this, the Planner tool is ideal.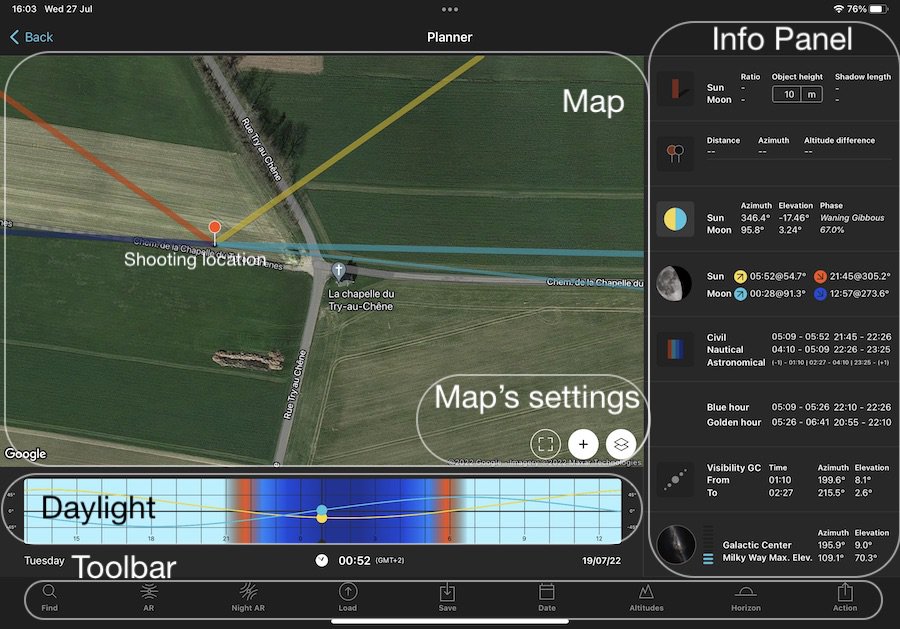 Recently, I wanted to get a sequence of the rising Moon-Jupiter conjunction next to a small chapel at a countryside crossroad.
The first step was to see if and when I could get the Moon to rise next to the chapel: a quick check with the planner showed me the best day would have been July 19th.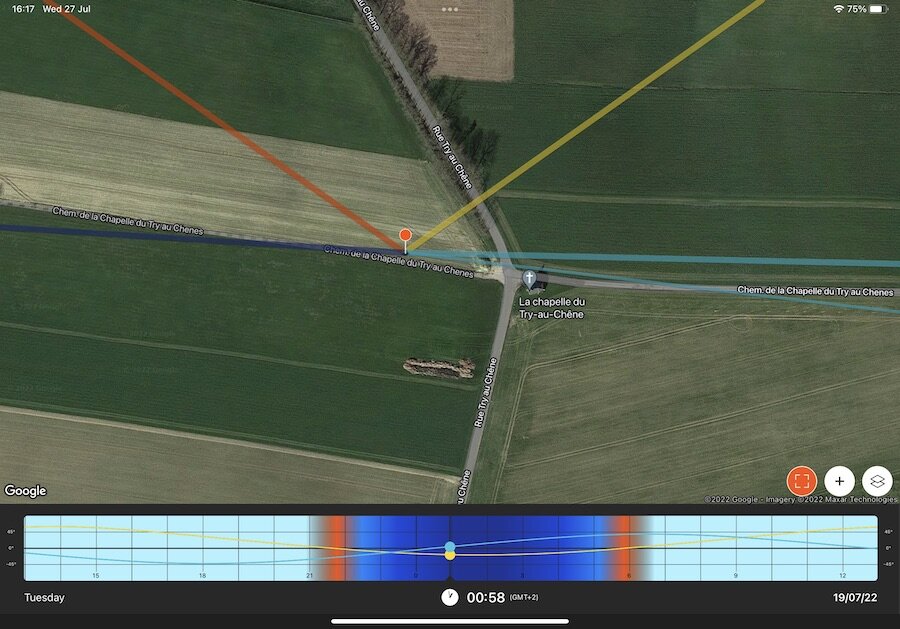 Next, I wanted to know what lenses I could get so that the Moon and the Chapel could be both visible in the field of view of my instrument: time to have a look at the FOV Tool Map, which displays the field of view on the map.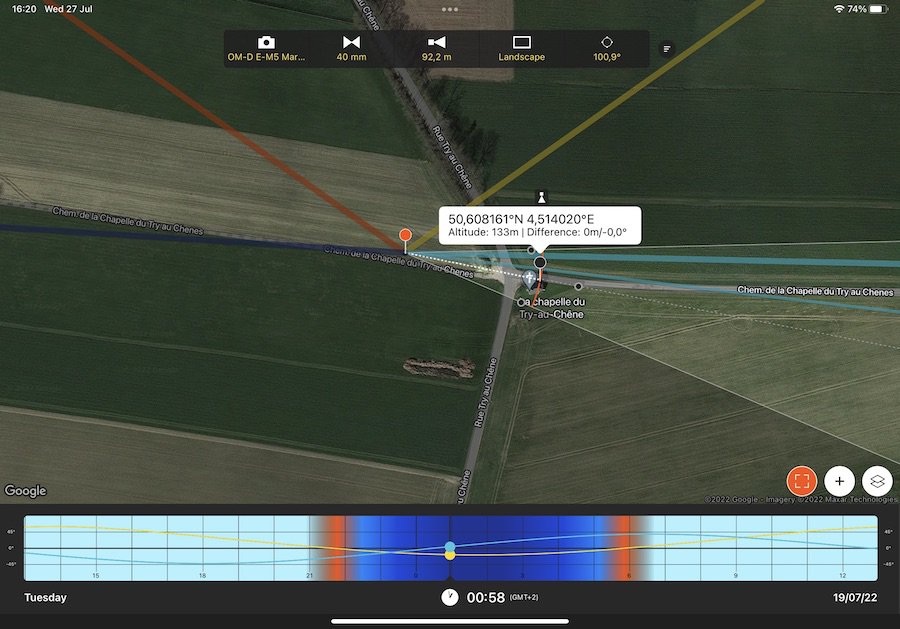 Knowing the best day and time to get the photo I was after and the gear I needed, it was just a matter of waiting and hoping for a clear night. Luckily, I was not disappointed.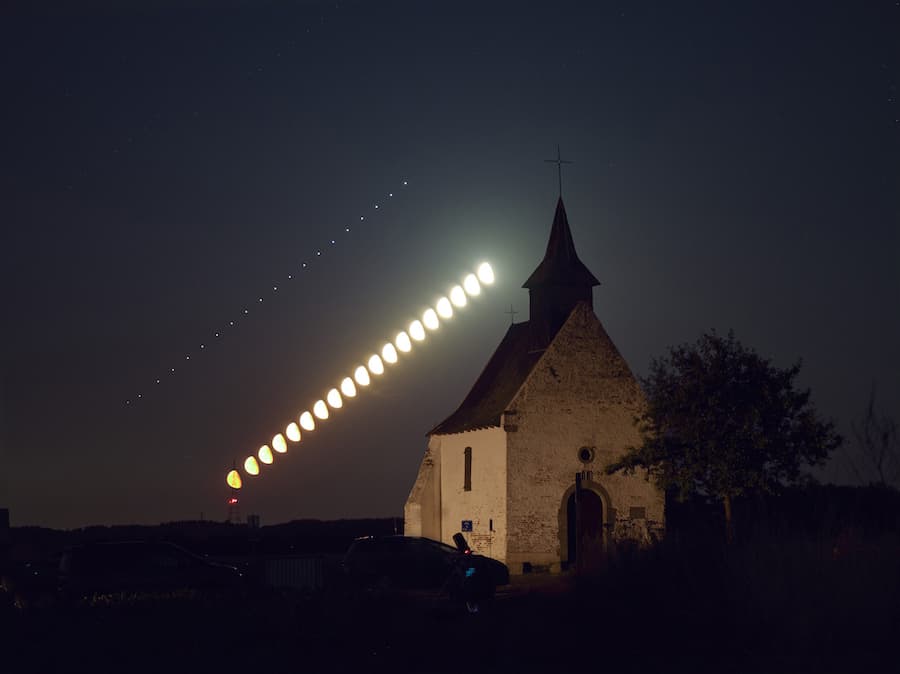 The Moon and Jupiter rising next to the small Chapel in the Belgian countryside.
But you can do much more than just track the position of these celestial objects.
With the planner, you can also see the position of the Milky Way and its Galactic Core, as well as the Sun (or Moonlight) direction.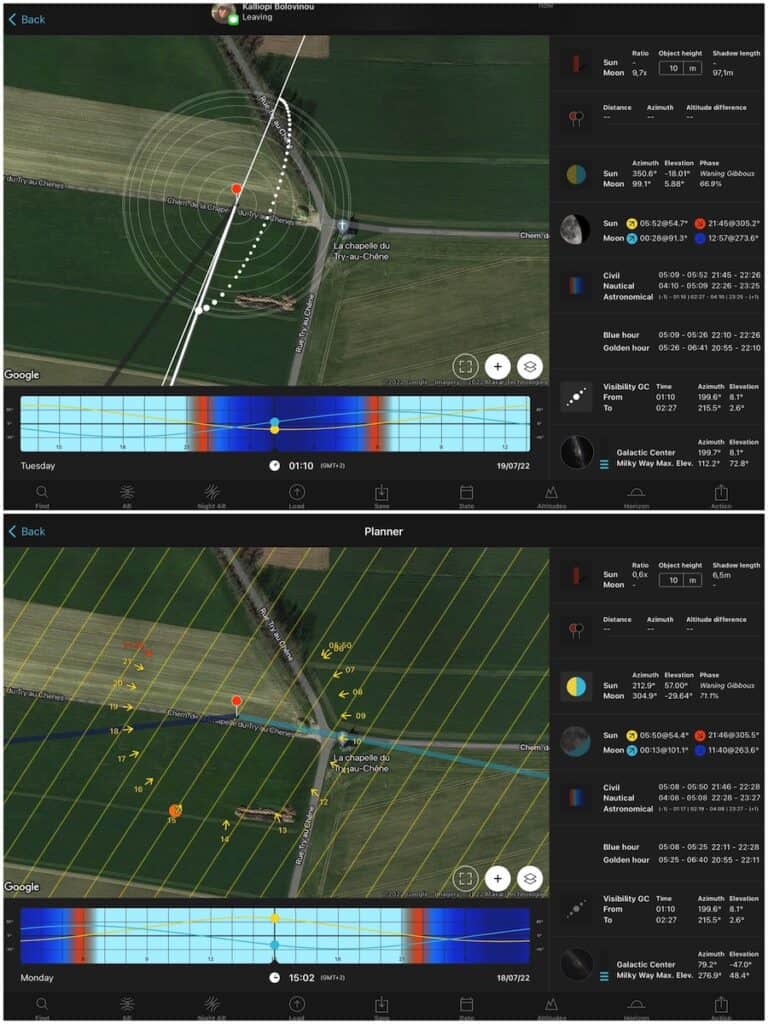 Then, you can use the many calculators to help you set your camera for creating star trails or having pinpoint stars. Find what are the best parameters for creating time-lapse. Calculate the best camera lens combination to obtain the desired field of view etc.
PhotoPills is such a rich app that writing (and reading) about all its functions will be an exhausting task. For this reason, I have made this video about getting started with AstroPills: check it out 🙂
What Are PhotoPills Pros and Cons?
Pros:
Available for both iOS and Android devices
Affordable
Extremely well documented with video tutorials and guides
Simple and intuitive interface
It offers many useful and precise photo calculators
Can save and backup your plans and points of interest
Fully customizable to work with your gear
Aimed both at landscape photographers and astrophotographers
Cons:
Not available for the newer M1 and M2 Apple computers
Only available for Intel-based computers (Apple and Windows) via the BlueStack Android App emulator
What Are PhotoPills Main Features?
PhotoPills provides answers to the many questions we need to answer when planning our photography outings.
Here are some of PhotoPills' main features:
The First 2D Map-Centric Planner: Sun, Moon, Milky Way
Sun, Moon Alignments Fast Finder
3D Augmented Reality: Sun, Moon, Milky Way, Celestial Equator, Polaris, DoF, FoV
Photo Plans Manager
Location Scouting Tool
Key information: Sunrise/set, Twilights, Golden Hour, Blue Hour, Moonrise/set, Supermoon dates, Moon Calendar
Calculators: Long Exposure, Timelapse, Spot Stars, Star Trails, Hyperfocal Table, DoF, FoV
Widgets: Sun, Moon, Milky Way
PhotoPills Awards
Create a To-Do list of planned photos and get to the location on time.
And much more.
Is PhotoPills Available For Android Devices?
Yes, Photopills is available for download in the Google Play Store and costs USD $10.99. As always, when you log in to the Google Play Store, the store will tell you if you have any device compatible with this app.
Is PhotoPills Available For iPhone And iPad?
PhotoPills is available from the Apple App Store and can be installed on all iPhones and iPads running iOS 11.0 or later. The cost is USD $10.99.
Can I Run PhotoPills Under Mac And Windows?
At the moment of writing this article, PhotoPills is only available for iOS and Android devices, but if you want it running on your computer, not all hope is lost 😉
If you have an intel-based Mac or a Windows computer, you can use the free Android emulator BlueStack to run the Android version of the app.
Unfortunately, if you have a newer M1 computer, you are out of luck, as BlueStack is not compatible with the M1 CPU, and PhotoPills is not available on the Mac App Store.
The emulator installer is quite heavy, at 700+MB, so you will take a few minutes to download and install it.
Once BlueStack is installed, you can run it to access the Google Play Store to download PhotoPills.
Then, simply run the app from within BlueStack and enjoy it.
What Are PhotoPills Best Alternatives?
There are alternative planners for landscape photographers.
The Photographer's Ephemeris, also known as TPE, is one of PhotoPills' strong competitors.
The TPE app is for iOS devices only, and it costs USD $9.99, about the same as PhotoPills, but there is also a desktop web app version, called TPE Desktop, which you can use from any computer. A free registration is required.
Unfortunately, mobile devices do not support the web app, so there is no way to use TPE with an android device.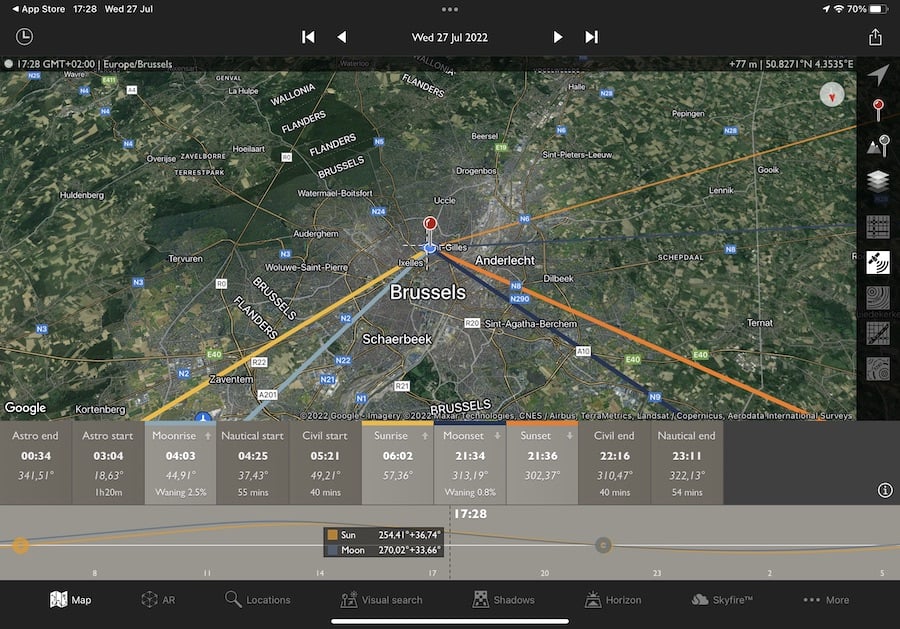 For USD $19.99 on the Apple App Store, you can get TPE in a bundle with TPE3D and TPE Transit. TPE 3D allows to work with a 3D rendering of the landscape while TPE transit implements field of view calculations combined with different types of maps and even street view.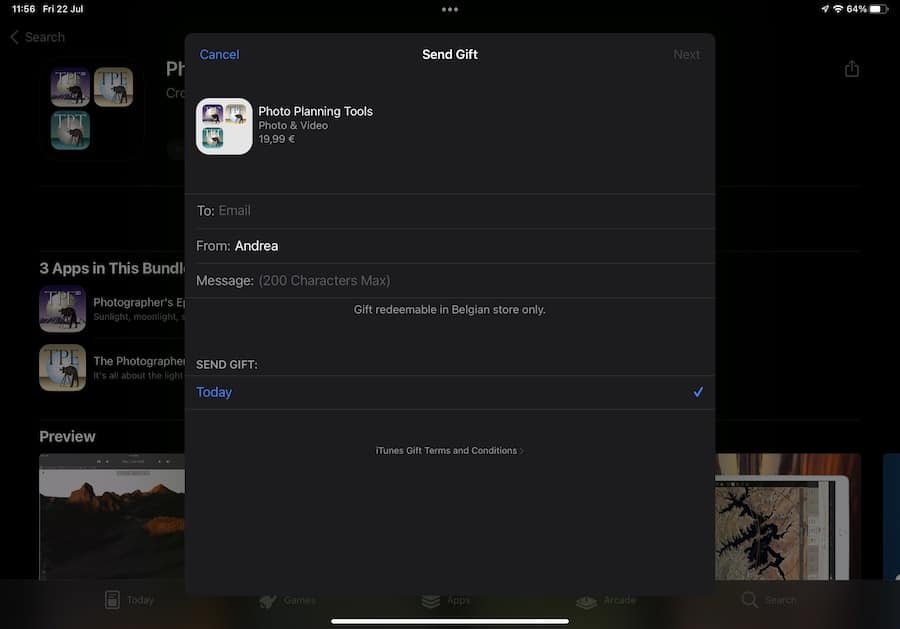 While these apps are nice, their use is much less intuitive than PhotoPills and still lacks the handy calculators' starry landscape photographers can benefit from. Also quite pricey compared to PhotoPills.
If you are using an Android device, as well as an iPhone or iPad, PlanIt! for photographers is another alternative to PhotoPills.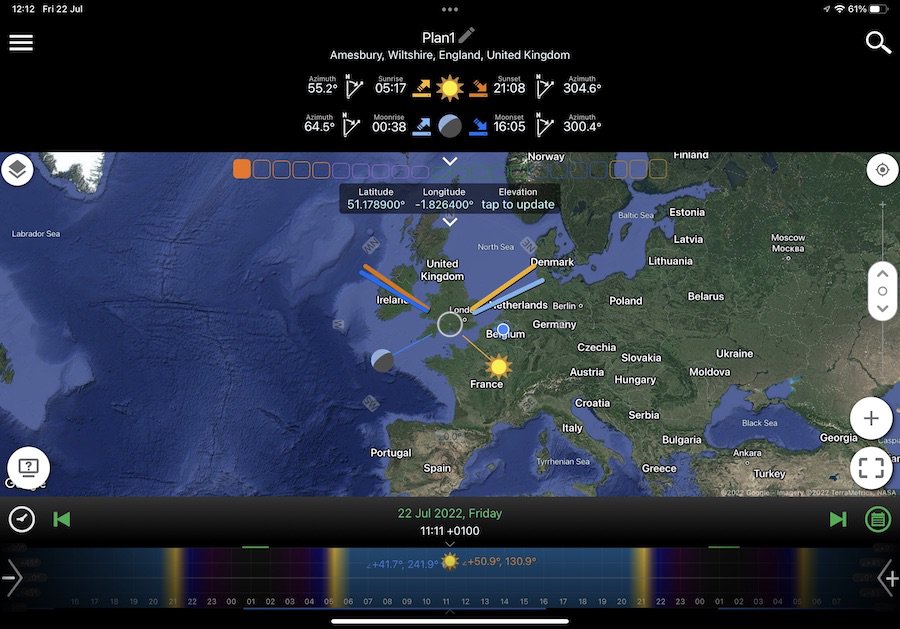 Conclusion
If you are into landscape photography and astrophotography, planning your photographic session plays a big role. There are many photo shooting planners out there, but PhotoPills really shine.
With plenty of useful calculators and tools and an intuitive and easy-to-use interface, PhotoPills is well worth the $10.99 it costs.