If you're an outdoors person, you'll know the importance of packing light while still bringing the right gear with you on a trip.
This is especially true if you're a photographer, since you also need to worry about your camera gear, tripods, star trackers, and carefully decide what else goes with you and what stays at home.
While things like a backpack, a tent, or a sleeping bag will usually take priority over other necessary items, you should consider taking a camping seat pad with you as well.
Seat pads are lightweight, take up very little space, and you can unpack and set up quickly if you need to take a rest.
While our top pick for the best camping seat pad goes to the ATEPA Seat Cushion, the rest of this list indeed holds their own when it comes to keeping you comfortable on a trip.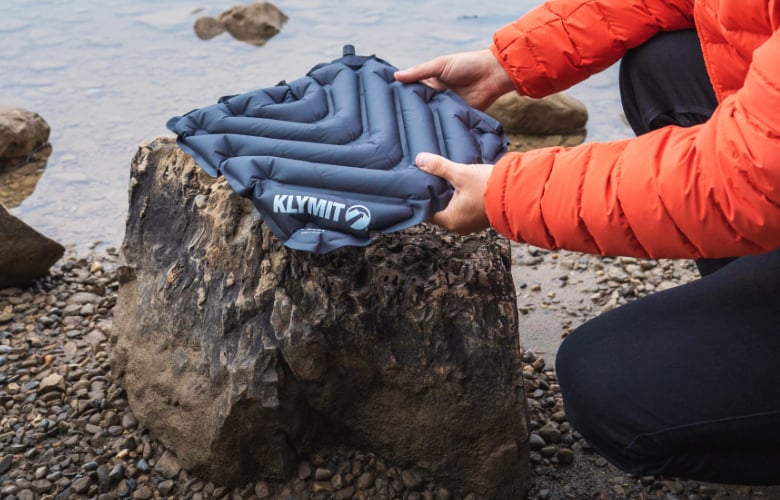 List of the best camping seat pads
---
1. ATEPA Self-Inflating Insulated Seat Cushion
Best overall choice
Weight: 7 ounces | Dimensions: 15 x 11 x 2 inches | Type: Inflating | Waterproof: Yes | R-value: N/A
The ATEPA Self-Inflating Seat Cushion is the type of a cushion that will offer you outstanding comfort and insulation no matter the type of the outdoor environment you find yourself in due to its large surface and quality fabric materials that are also tear-resistant and offer great protection from the elements.
It also comes packed with a carrying bag and two repair cloths if you really find a way to damage it and need a quick fix-up. The seat cushion itself is also easy to use due to its intuitive inflating system. The only concern for some will be its larger dimensions and higher weight, but that's something you'll have to deal with if you value quality above everything else.
Pros
Water resistance
Comfortable to sit on
Stays inflated for a long time
Easy to inflate and deflate
Cons
A little heavier than the rest of the self-inflating seat pads
---
2. Therm-a-Rest Lite Seat Ultralight Inflatable Seat Cushion
Best compact inflatable option
Weight: 4.8 ounces | Dimensions: 11.8 x 8.5 x 3.9 inches | Type: Inflatable | Waterproof: Yes | R-value: N/A
The Therm-a-Rest seat cushion is a practical choice for an astrophotographer looking for a lightweight and compact seating solution while on the road and is looking to buy an inflatable camping seat pad. It's very compact and easy to put in any backpack and thus perfect for longer travels.
Being water-resistant and self-inflating is perfect if you're planning to go for a bit of a hike to reach a remote location to photograph from. It's not as comfortable as its larger competitors though, because of its smaller dimensions, but still a perfect option if portability is your highest priority.
Pros
Low weight
Compact size
Water resistance
Offers easy adjustment of firmness
Cons
Due to small dimensions, it doesn't provide as much comfort as bigger inflatable seat pads
---
3. Therm-a-Rest Z Seat Cushion Insulated Sitting Pad
Best closed-cell foam seat pad
Weight: 2.4 ounces | Dimensions: 3.9 x 2.8 x 13.3 inches | Type: Closed-cell foam | Waterproof: Yes | R-value: 2.6
While the self-inflating camping seat pads tend to be the first choice for those that value comfort and heat insulation above anything else, a closed-cell foam cushion like the Therm-a-Rest Z Sitting Pad may change your mind and preference due to its more advanced and well thought out design.
While it retains essential aspects of quality foam seat pads like low weight, small dimensions, and water-resistance, it also brings excellent insulation thanks to its R-value of 2.6. It is also comfy to sit on due to the design of its surface. Just place some extra care in keeping it in good condition, and you'll be thrilled with it for a long time to come.
Pros
Good insulation
Easy to pack and unpack due to simple and straightforward design
Water-resistant
Comfortable to sit on
Cons
Lacks better durability
Would be an even more compelling option if it cost less
---
4. Lightspeed Outdoors Self-Inflating Seat Cushion
Best option for easy and quick packing
Weight: 6.4 ounces | Dimensions: 16 x 12 x 2 inches | Type: Inflatable | Waterproof: Yes | R-value: N/A
The Lightspeed Outdoors Seat Cushion has a unique design with an integrated storage bag that makes it the easiest inflatable camping seat pad to pack and store away when not in use.
While you'll have to accept you'll sacrifice some comfort in the process, this particular seat pad also provides you with things like waterproof design, a pretty straightforward self-inflating system and great insulation properties, thanks to its inner foam cushion and FlexiForm stretch fabric.
Pros
Water-resistant design
The built-in twist valve allows for easy control over the amount of air inside the cushion
Integrated carry bag
Cons
Not the most comfortable camping seat pad out there
Higher price point
---
5. REDCAMP Foam Hiking Seat Pad
Best budget option
Weight: 2.4 ounces | Dimensions: 11.1 x 4.6 x 2 inches | Type: Closed-cell foam | Waterproof: Yes | R-value: N/A
The REDCAMP Hiking Seat Pad will be a perfect product for you if you're just exploring astro or night photography and getting into the hobby. It is very affordable, so it's a great starting point for exploring different camping seat pads. While it may not be the most pleasant thing to sit on, it will offer you decent insulation.
It is also very lightweight, easy to pack in a bag, and more importantly, water-resistant. It's a simple to use camping seat pad and offers everything a beginner astrophotographer could need while exploring the outdoors.
Pros
Easy to fold and unfold
Offers water protection
Doesn't cost much
Aluminum foil back is a nice addition to let the seat pad reflect more heat
Cons
Doesn't provide the best insulation out there
Could offer more comfort
---
6. TETON Sports Camping Seat Cushion
Best option for comfort
Weight: 5.6 Ounces | Dimensions: 17 x 12 x 1.5 inches | Type: Inflatable | Waterproof: Yes | R-value: N/A
Suppose you're one of those astrophotographers who aren't very concerned about their gear's weight and aren't always looking to pack light but want ultimate comfort whenever they go. In that case, the TETON Sports Seat Cushion is a suitable choice.
Providing you with all the ergonomic benefits of an inflatable camping seat pad while also keeping the parameters above in check.
Considering that it's comfortable to sit on and still reasonably light and not too big, it is great to see that it's still also waterproof and durable thanks to the sturdy materials in its construction. It may be a little harder to inflate and deflate than some of the other inflatable camping seat pads on the market, but that's pretty much the only complaint we have.
Pros
Waterproof design
Good durability
Very good comfort level
One of the lighter and thus, more portable inflatable seat pads out there
Cons
---
7. Klymit V Seat, Lightweight Inflatable Travel Cushion
Best option for astrophotographers working on a rough terrain
Weight: 2.6 ounces | Dimensions: 14.5 x 13.5 x 1.5 inches | Type: Inflatable | Waterproof: Yes | R-value: N/A
The last camping seat pad on this list is the one that was specially made for those people who prefer mountain climbing over anything else and need something to sit on while being on uneven terrain.
The Klymit V Seat Cushion has a unique V-shaped surface that gives a little more comfort when used on a multitude of different locations. Whether it out in the grassy plains or on a rocky surface, it will do its job of keeping you comfy.
Keep in mind that such a different design, it can get a little getting used to compared to more traditional sitting pads. But still provides a level of water resistance as well as nice insulation, compact shape when folded, and also low weight, so you're getting a portable and comfy pad as well.
Pros
Affordable
Small in size and lightweight
Waterproof
Very small when folded, more so than many other camping seat pads on the market
Cons
Some people won't like its shape
Doesn't hold air for a very long time
---
Camping seat pad buying guide
What is a seat pad and why should you use one?
Simply put, it is a cushion designed to be used outdoors and in situations where you need a place to sit on, but you want something more secure and more comfortable than the ground itself. You should consider using one If you value comfort and want to avoid getting more dirty than necessary while you're spending time in nature.
What is the difference between an inflatable and a foam seat pad?
The inflatable camping seat pads are filled with air, and their firmness can be adjusted depending on your needs making them the most comfortable option.
They also tend to be bigger than the foam seat pads adding to their comfort, but making them less ideal for traversing longer distances or more rough terrains because they are harder to carry around.
That's where the closed-cell foam seat pads come into play. While they are generally more expensive than the inflatable camping seat pads and aren't as nice to sit on, they are lighter, more durable. They will attach to your backpack more easily and be less of a burden when you find yourself in those situations where it's imperative to keep the weight of your gear in check.
What should you look for when choosing the right seat pad for you?
Size and weight
Since every astrophotographer out there has to deal with weight limits in terms of the items they bring with them while traveling, hiking down the trail, or climbing an incredibly challenging mountain, they surely wouldn't want to be weighed down too much by the type of camping seat pad they decide to pack with them.
For that reason, the seat pads themselves always vary in size and weight to accommodate the needs of everyone from casual to demanding outdoor types and make it easier for them to choose which camping pad falls within their weight requirements.
Compactness
Something that is tightly tied in with the weight when you're dealing with camping seat pads is indeed the compactness of the pad itself while it's tucked away somewhere and not in use.
Again, it brings us back to the dilemma of choosing between the inflatable and foam seat pads, and it will be up to you to decide if you value comfort more than compactness or is it the other way around.
Waterproof design
All the camping seating pads we've chosen for this article are waterproof, and we believe that it's one of the essential features to look for in a camping pad. You never know when the elements will try to ruin your enjoyment while you're spending time outdoors, and taking photos and having a safe and dry sitting pad to sit on is something that you'll surely appreciate.
While we certainly don't recommend using the seating pads directly on water or submerging them in the water as they aren't designed for such extreme conditions, anything less demanding will be perfectly fine and you shouldn't worry about damaging your seating pad permanently after that kind of a scenario.
Comfort
It goes without saying that each one of us expects at least some level of comfort while sitting on any kind of furniture and the same thing holds true in the case of camping seat pads. You should keep in mind that the inflatable seat pads will always be more comfortable than the foam seat pads, but it is the other way around in terms of durability.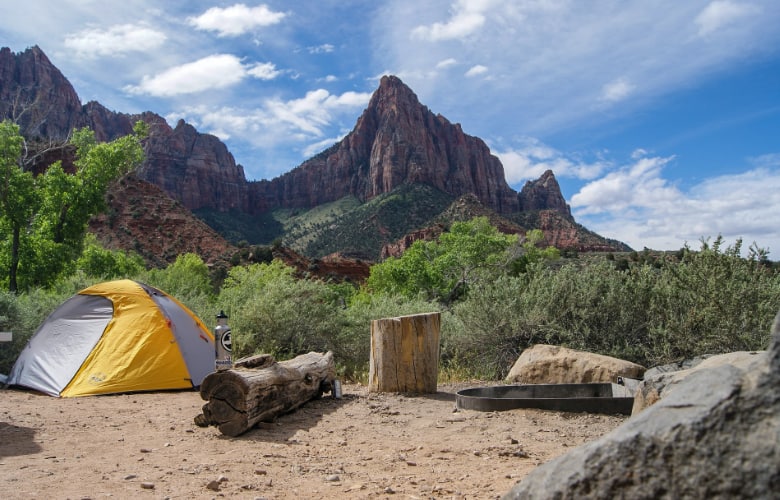 R-value and insulation
Now, right off the bat, we should clarify one thing; the R-value is a term that only characterizes the foam camping seat pads and has nothing to do with those that inflate. It is used to measure the thermal resistance of any material and will basically let you know how much of your body warmth will be lost when the pad is in contact with a cooler surface.
That means, the higher the R-value, the better the insulation and thus, it will keep your warm longer during colder days of the year. Since we are talking about seating pads, which also have to be portable in their design, their R-value will never be very high, but it is still something you should pay attention to when choosing the right product for you.
Quick Recap Of The Best Camping Seat Pads of 2023
Conclusion
We sincerely hope that we've managed to resolve any doubts you had and fill in any gaps of information that were holding you back from choosing the best camping seat pad for you or deciding if you should purchase one at all.
As always, there were a lot of products that we had to examine to determine which ones deserve to be on our list of best seat pads, and the dilemma between choosing the inflatable or the closed-cell foam pad was never easy to solve. Still, the ATEPA Self-Inflating Insulated Seat Cushion did stand out the most and will be your best choice if you want a well-balanced pad.