No matter the occasion or the time of year, finding the right gift for the person you care for can sometimes seem like a hard job, and running out of ideas for a good one isn't a rare occurrence.
The same holds true if you're buying it for a person who loves space and astronomy, especially if it's not an area that is very close to you and you really don't know where to start when looking for the perfect gift.
If you want to save yourself some time and money is not an issue, then you won't go wrong with the LEGO Ideas NASA Apollo Saturn V Model Rocket. If, however, you want to see what else can be found on the market, especially when it comes to price or age group, take a look at our guide down below.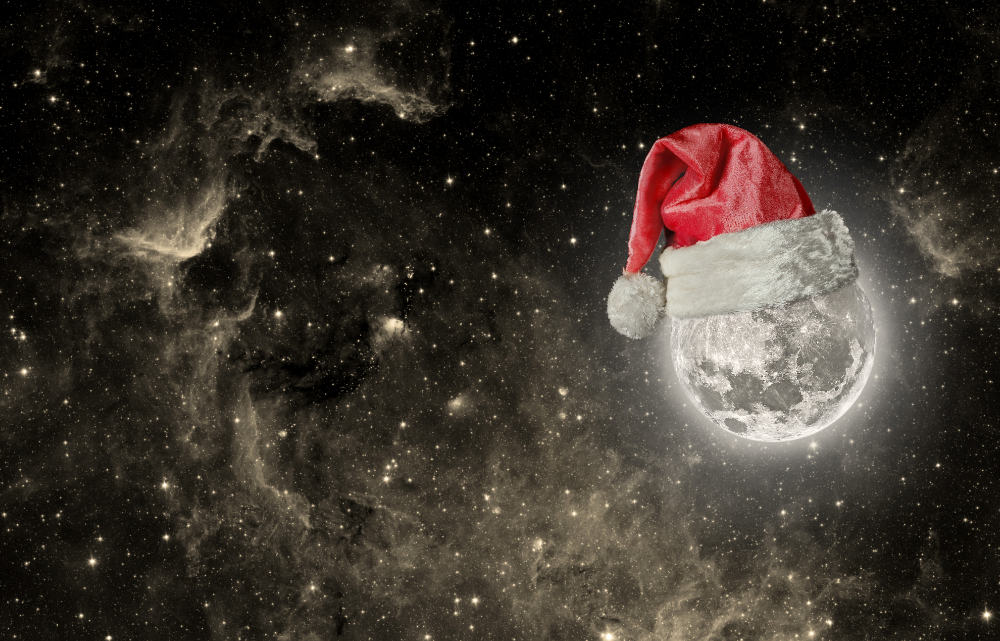 The Best Gifts For Space And Astronomy lovers
---
1. LEGO Ideas NASA Apollo Saturn V 21309 Outer Space Model Rocket
Best overall gift for space lovers
The LEGO NASA Apollo Saturn V Model Rocket is a great gift for anyone interested in NASA's lunar landing mission and wishing to have a modular set piece of that same rocket on their shelf. We are talking about a well-made replica of the rocket being used in the period from 1967 and 1973 and is far from a children's toy, even though LEGO makes it.
While it certainly looks at its best when put together as a whole, it wouldn't feel authentic if it didn't include three separate parts like the original rocket did. Hence, LEGO decided to include all three main stages: the first one, the s-ii second, and the s-ivb third. This will enable you to see how it functioned in real life as well as to help your kids learn about it.
Still, there's even more to this model than it meets the eye. While any LEGO fan will have hours of fun assembling all of the pieces, a real space or astronomy fan will appreciate the addition of things like Lunar Lander docks, service modules, the launch escape systems as well as two figurines of astronauts themselves.
---
2. Mova Earth with Clouds 6" Globe
Best Earth Globe gift for space lovers
The Mova Earth Globe has to be one of the most beautiful decorative depictions of Earth available on the market. It combines a very realistic design with technology that doesn't require any kind of power, but will still look impressive on any table or shelf.
With a diameter of 6 and a height of 10 inches, it's not the biggest model of Earth out there, but it's big enough for you to get a nice view of all the continents, their terrain, and of course, all the seas and oceans. We also like the fact that the colors are realistic, meaning it's easy to differentiate desert and icy terrain from all the green areas.
The shiny texture the globe is made of also adds to its attractive design and makes all the details look more vivid. The last nice touch this model has is its automatic rotation. Just place it on its acrylic stand and in a room with enough light, and it will use its solar technology to rotate itself just like the real Earth does.
---
3. World Globe with Illuminated Constellations
Second best Earth Globe gift for space lovers
If all you're looking for is a well designed Earth globe with a few bonuses on the side, the World Globe with Illuminated Constellations from Get Life Basics will surely satisfy your needs. It's a detailed showcase of our planet and everything from countries, cities, rivers, lakes and more, just like you would expect from a globe model.
With a diameter of 13 inches, it's quite large and it will be easy to read anything from it even if you're a senior or you're wearing glasses, that's certainly its biggest selling point. Of course, it also rotates like any other globe and comes with a sturdy metal stand. You'll also get a free compass and an e-book about the Earth for download.
Now, if there's one thing other than its size that makes this globe stand out from the rest, it has to be the Light Up Constellation feature. When the lights go down and the night falls, you can activate this feature and see the shapes and names of all the constellations above us right in your room.
---
4. TongYue Stardream Desk Planets (Handmade Gemstones)
Best small planets decoration gift for space lovers
If the person you want to buy a gift for is a fan of both astronomy and mineralogy and you're looking for one that combines both of these interests, then the Desk Planets from TongYue is certainly something that will bring a smile to their face and give them something stunning to look at every their while they're sitting at their desk.
The idea behind this product is to use the look and texture of different types of gemstones to portray all the eight planets in our solar system and showcase them in a unique but effective way. For example, Mars is made from Red Obsidian, giving it a dark red color scheme with black spots, while Sodalite was used for Earth and its many oceans and seas.
Since all the planets were made from natural minerals, they all have their imperfections as well, so they also manage to look organic and natural. They are all placed in a smooth-looking walnut base and packed in a clean black box, with a brochure with descriptions about all the gemstones being included.
---
5. LEGO Creator Expert NASA Apollo 11 Lunar Lander
Best Lunar Lander replica gift for space lovers
The LEGO NASA Apollo 11 Lunar Lander is a replica of the first manned vehicle that reached the surface of the Moon in 1969. It's an interesting item to have for any space fan, no matter if we're talking about a kid enjoying the process of assembling it and learning about history or a grown-up wanting a detailed decoration to enjoy in their own home.
Made from more than 1000 individual pieces, it's an excellent representation of the vehicle itself and was developed in cooperation with NASA themselves, so you can be sure that it comes very close to the real thing. It also means that putting it together isn't a walk in the park, and you will indeed feel a sense of achievement after you're done with it.
The Lunar Lander also has detachable ascent and descent stages and comes packaged together with its base and two astronaut LEGO figurines. If you want the whole thing to look even more eye-catching, dramatic, and realistic while on display, be sure to check out the 3rd party BRIKSMAX Led Lighting Kit.
---
6. Monopoly Night Sky
Best board game gift for space lovers
Who doesn't love to play a game of Monopoly when the family or friends gather together? It is one of the most popular board games of all time and one that comes in an almost infinite number of different versions and themes. So, it's no wonder that the game has made the journey from Earth into Space to play to the hearts and minds of many astronomy fans.
If you're not familiar with the rules of Monopoly, simply put, it's a game where the main goal is to buy and own as many properties around the board, charging other players when they land on them and trying to drive them into bankruptcy. Now, instead of buying houses and hotels like in the classic edition, the Night Sky version replaces them with shuttles and space stations.
What's also cool is that there are more things included on the board other than mere planets. So, you'll be able to encounter a Solar Flare, find yourself in the middle of an Asteroid field or just come across some space junk floating around. There's also an educational aspect to the game with all the cards having fun facts about different planetary bodies found on the board.
---
7. BlissLights Sky Lite
Best star projector gift for space lovers
The BlissLights Sky Lite is an affordable, portable, and lightweight laser star projector that will give any room or space an entirely new look and atmosphere. It isn't an accurate depiction of our constellations, just so you know, so you don't mistake it for an educational product.
Its main purpose is to help you relax or fall asleep, and it does a great job of doing that. It uses its direct diode laser and precision optics to project a field of green-colored stars together with a blue cloud nebula, which will look very dramatic and breathtaking in any darkened room.
It's also good to know that it comes packaged with a 3-foot long power cord, so it can be placed almost anywhere, even if it's far from a wall outlet. There's also a built-in 6-hour timer and simple button control scheme that will allow you to cycle through all the different effects, change the brightness of the projection, and turn its rotation on or off.
---
8. NASA Roll-Top Backpack
Best backpack gift for space lovers
Every avid traveler needs a nicely designed backpack to help make your journey more enjoyable and have your gear always at hand, no matter if you're a professional photographer or just a fan of spending some quality time outdoors and gazing at the clear night skies.
So, it's no wonder that a company like Bioworld has come up with a NASA inspired design that will appeal to any space and outdoor fan out there. Besides the obligatory NASA logo, you will also find the Space Shuttle and Apollo 11 patches and the American flag and the "established in 1958" text, pointing out to the year when NASA was founded.
Still, this backpack is more than just a fun geeky item for space fans. It's durable thanks to being made of heavy-duty polyester material that's also capable of withstanding some rain. The rollable top is also here to allow you to easily expand the capacity of the backpack and carry your clothes and other larger items besides something like a camera or food items.
---
9. Constellation Blanket (Glow in The Dark)
Best blanket gift for space fans
When the wintertime comes, everyone needs a big, cozy, and warm blanket to make them feel more comfortable during the coldest days of the year. No matter if you're visiting the land of dreams or you're sipping your morning coffee while preparing for another day of dealing with the whole wide world out there.
The same holds true if you're a fan of space or astronomy, so it made sense for a company to come up with a product that combines the benefits of a big 60 x 50 or 80 x 60 inches blanket with the fascinating nature of the constellations that can be observed from our planet.
So, you can learn a thing or two while lying in bed since all of the constellations also have their names attached to their shapes, and best of all, they glow in the dark. You'll only be required to put the blanket on a sunny or a well-lit area of your house for at least 30 minutes, and you or your kids will enjoy going to sleep just to see the stars light up in your bedroom.
---
10. Celestron SkyMaster Giant 15×70 Binoculars (Astronomy Binoculars)
Best binoculars gift for space lovers
If you're a fan of stargazing, but you want something more portable and easy to carry around than a portable telescope, your best bet will be to get a pair of astronomy binoculars. The Celestron SkyMaster Giant Binoculars are a great choice if you don't want to spend too much money but still want a quality product.
Their multi-coated optics will provide you with a clear view of any celestial objects you're interested in, while the diopter adjustment feature will allow you to precisely adjust your focus so you can get as sharp a picture as possible. The lenses themselves are also large in size, so they can let in a lot of light, just like your wide aperture lenses on your camera do.
These astronomy binoculars can also be placed on a traditional tripod thanks to the included tripod adapter, have an angular field of view of 4.4 degrees, and also include protective caps for both lenses and a nice sturdy carrying bag, so they remain in great shape even when they stay in your backpack during travel.
---
11. Estes Tandem-X Flying Model Rocket Launch Set
Best flying rocket model gift set for space fans
If you consider yourself to be a space lover or an astronomy fan and you've never experienced how it looks to launch an amateur flying rocket model either as a kid or an adult, you owe it to yourself to get something like the Estes Tandem-X Flying Rocket Set and rectify that situation.
This particular model is not only affordable and thus, easy to get a hold of, but it's also easy to assemble thanks to its smart construction that's equally suitable to adults and kids over the age of 10 with some adult supervision if they're under 12 years of age.
There are two rockets included in the set, with the Amazon one capable of reaching heights of up to 650 feet in the air while the Crossfire can get as high as 1200 feet, which is certainly impressive from such a small rocket model you can assemble at home. Both of them also have built-in parachutes to easily land after they reach their maximum heights.
---
12. Celestial Buddies Earth Plush
Best plush toy gift for space fans
We can all agree that plush toys tend to be cute and comforting, even if you're an adult. They can make your room feel more like home when they are placed as a decoration or help you fall asleep more easily while you securely grip your hands around them.
Still, the Celestial Buddies Earth Plush will certainly be more appreciated by a child than an adult, especially if they're already fascinated with space and all the planets in our solar system. This you will make them fall in love with astronomy even more while providing them with comfort and reminding them how amazing our planet really is.
Its blue and green color scheme is easy on the eyes, all the continents can be found in their right positions, the toy itself is made from polyester fiber, and as a bonus, there's also a small paper tag included with a nice description of Earth and the living beings/elements found on its surface.
---
13. Planet Plates of Solar System Dinnerware Set
Best dinnerware set gift for space lovers
No products found.
The Planet Plates of Solar System is a simply beautiful dinnerware set that depicts all the 9 different planetary bodies in our solar system like Earth, Mars, or Jupiter.
The plates themselves are made from melamine, a very durable type of plastic and not as fragile as porcelain. The graphics of the planets are also of very good quality with vibrant colors and detailed portrayals of all the space objects that are on them.
With a size of 10-inches in diameter, they are big enough to fit your standard meal and can also be washed in a dishwasher without you fearing that it will damage the graphics. Just don't put any of them in a microwave, they won't like that at all.
---
14. CARDDIA Solar System Objects, Stars and Galaxies Flashcards
Best educational card collection gift for space lovers
If you're looking for an affordable but fun and effective way to teach your kids about space and everything that goes on in it, the CARDDIA Solar System Objects is a great option.
It's a collection of 52 different flashcards that include pictures and information about everything in our solar system, including the planets, minor planetary bodies, natural satellites, galaxies, nebulae, and more.
All the photos on the cards are of high resolution and with a glossy coating that not only makes the images have a vibrant contrast but also repels water and makes the cards themselves tear-resistant. So, these cards will either look cool on their own in your collection or can be turned into a memory game for your kids to check on their knowledge about space.
---
15. Qurious Space | STEM Flash Card Game
Best educational card game gift for space lovers
The Qurious Space STEM Flash Card Game is a great gift for anyone looking for a fun and simple game for kids that are eager to learn about space and the history of human exploration of space.
It consists of a total of 90 double-sided cards containing facts and pictures about space, science, and NASA. It's a combination of two types of games, match and trivia, and the game is not over until every card on the field has been revealed.
While it's always fun to guess the answers, it also means that the more you play the game, the more facts and information you will remember and memorize, and the more knowledgeable you'll become about space, which gives the game an educational character as well.
---
16. Bigtime Signs Solar System Poster
Best poster gift for space lovers
The Bigtime Signs Solar System Poster is the best thing you could put on your or your kids' room wall if any of you are fans of space or astronomy. It's a very detailed and high-quality poster that showcases all the 9 most important planetary bodies in our solar system.
Not only are the planets themselves printed with high-quality vector graphics, but are also arranged in order of being the furthest or nearest to the Sun, but are also scaled to show their sizes in relation to one another.
You will also find some information about every planet like their specific distance from the Sun, radius, length of year, planet type, or if they have any natural moons. The poster itself is also rip-resistant since it was made from vinyl instead of regular paper.
---
17. VGAzer Levitating Moon Lamp
Best Moon replica gift for space lovers
Anyone that's a big fan of the Moon and its specific looks will surely love the VGAzer Levitating Moon Lamp and will proudly present it in their room to gather some surprised looks or spark some conversation.
While it certainly looks very realistic color-wise and with all of the familiar craters, it's not the most impressive thing about it, and that reward goes to its levitating design. The lamp uses magnetic levitation to remain afloat above its base and also manages to spin at the same time.
It also doesn't need any additional external cables or a built-in battery to power its LED light, which is dimmable and can change from white to yellow. It uses electromagnetic induction to remain lit at all times, even though it's more of a soft light than a very bright one, which makes sense in the context of the Moon the way we see it from Earth.
---
18. 3D Crystal Ball with Solar System model and LED lamp Base
Best lamp gift for space lovers
If you're looking for an item that combines our solar system together with LED-based lighting and merges it into one decoration that will surely stand out in your room, then the 3D Crystal Ball With Solar System lamp should satisfy your needs.
Without any lighting, it still manages to look pretty thanks to its clear crystal ball design, colorful planets, and a clear base. It has a diameter of 3.15-inches, so it won't take a loot room on your shelf or table.
The light itself can be found inside the base and shines in four different colors. If you want a version that will stand out even more when it comes to lighting, take a look at the 3D Galaxy Crystal Ball Night Lamp.
---
19. The Apollo 11 Flipbook Edition
Best interactive flipbook gift for space lovers
The Apollo 11 Flipbook Edition aims to showcase the historic moon landing event in a different style, with the help of animations created by flipping the pages of this book. It's a simple and effective method of showing you the entire event without the need for any technology at all.
There are two books included, one showing some of the more iconic footage and the other one focusing more on the journey itself. The books themselves are very portable and can fit almost anywhere and also feature high-quality graphics and print.
If you decide that you want to incorporate some technology into the whole thing, you will have the option to install the downloadable AR application and get a nice 3D view of the Saturn V rocket, the Command and Service module, and also the Lunar module, all through the camera and the screen of your smartphone.
---
Buying guide to picking the right space gifts
Coming up with astronomy and space gift ideas
Will it be for him or her?
All of the gift ideas in our article are gender-neutral and any fan of space, stars, planets, decorations, toys, or board games will find them either fascinating, beautiful, informative or fun.
Still, going with something decorative like models of planets or LED lamps is always a safer choice for the members of the more gentle gender than something that can be considered geekier like the model of a particular rocket or a lunar lander.
Are You Choosing an Adult gift or Kid's Gift?
While most of the gifts on our list are perfectly suited to adults, some will indeed make more sense in the hands of children.
These are mostly board games, plush toys, playable or flashcards, as well as model rockets that can either be only toys or can be launched in the air with the help of adults. It's also a good idea to make sure that the gift you're buying for a kid has an educational aspect to it because learning about space and astronomy through play is always the best way.
Conclusion
Right about now, you should be full of new inspiration and ideas when it comes to picking the right gift for your space and astronomy loving friends or family. We've certainly given you a huge list to choose from, that's for sure.
If the LEGO Ideas NASA Apollo Saturn V Model Rocket impresses you the most as it impressed us because of its attention to detail, the LEGO charm, and a lot of included content, it will still present itself as the best choice. If you are looking for something more elegant, educational, or more affordable, we hope that one of the other listed products will fit your needs.