The Sony Alpha range of mirrorless cameras has recently become a very popular choice for many astrophotographers. It's not just astronomers who are using these high-quality cameras. In 2018, Sony shared NPD data which named them as the top-selling full-frame camera brand in the USA—move over DSLR!
The Sony A7 range of cameras was an instant hit when first released in 2013, but the E-mount meant they had a limited choice of lenses. In 2018, the affordable A7iii won "Camera of the Year" at the prestigious EISA awards.
Are there now enough Sony compatible lenses for the A7iii to be considered a serious astrophotographers choice? Like the Sony SEL50F14Z Planar 50mm lens. This Sony lens review intends to look for what can be classed at the best lens for Sony A7iii astrophotography.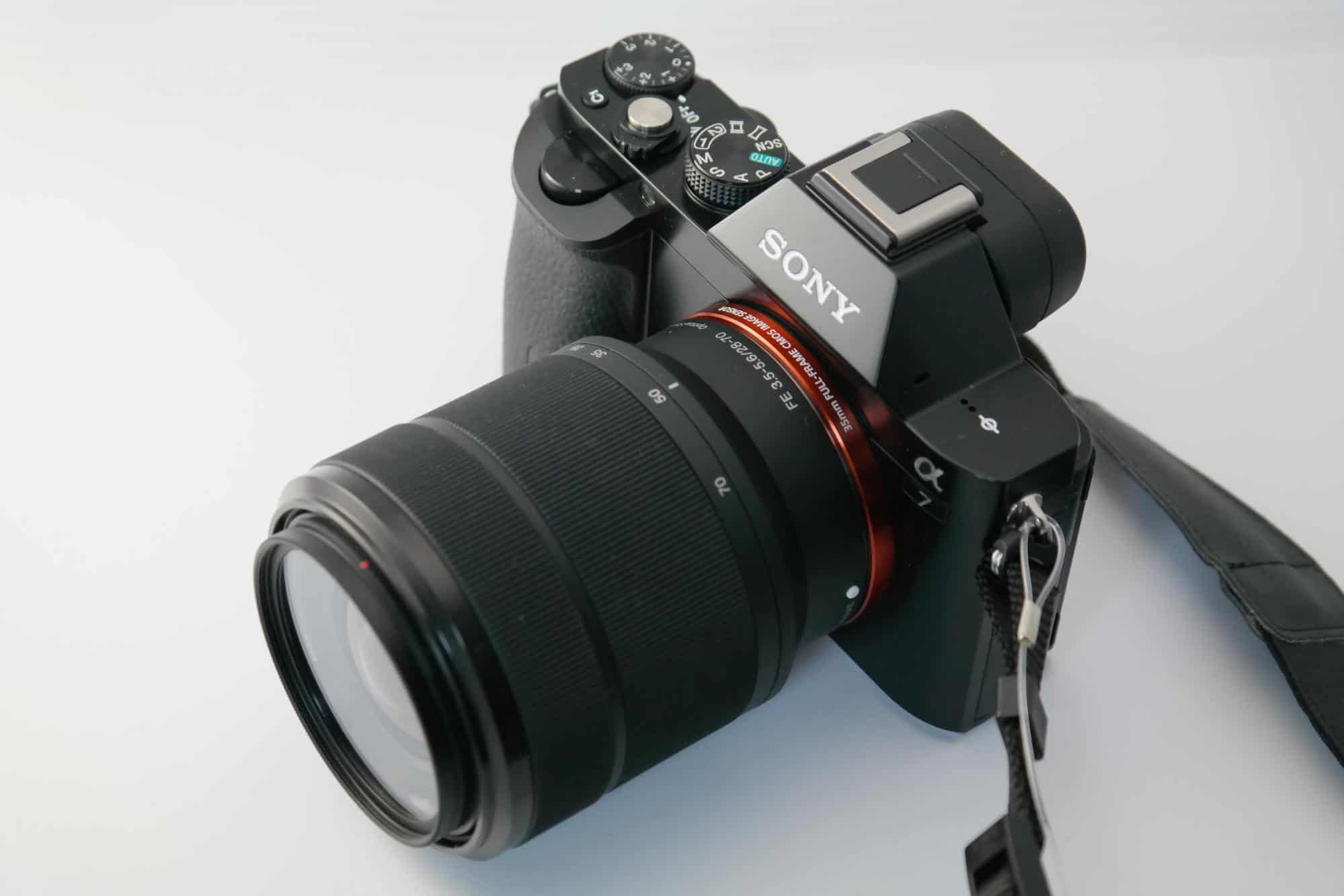 ​Quick Answer: The 5 Best Rated Lenses For Sony a7iii For 2023
The Best Lenses for Sony A7iii (For Astrophotography and More)
In these reviews, we have tended to stick with official Sony lenses as they will offer better compatibility. A Sony lens will allow you to take full advantage of the features of your A7iii in ways other lenses may not.
More lenses that are compatible with the Sony full-frame and APS-C mirrorless range of Alpha cameras are being released nearly every month. We will try to keep you updated with the changes but as we stand now in 2023, here are five contenders for the best Sony mirrorless lens.
---
1. Sony SEL50F14Z Planar T FE 50mm f/1.4 ZA Lens
Best 50mm Lens For Sony A7iii
This 50mm Prime lens is considered by many to be one of the best lenses Sony offers in its line up of quality optics. The SEL50F14Z 50mm lens is a full frame lens which will work with any E-mount camera.
This 50mm wide aperture lens features a ZEISS Planar design, for a center-to-corner sharpness and outstanding resolution. A super fast focal ratio of f/1.4 allows for excellent light-gathering in low light conditions.
A ZEISS T* coating on the optics virtually eliminates all internal reflections and light scattering that often plagues many lenses' air-to-glass surfaces. A T* symbol only appears on lenses where the entire optical path of a multi-element lens has been multi-coated. The result is higher contrast and excellent resolution to the edges.
Pros
Image quality puts even higher-priced competitors to shame.
Excellent edge-to-edge high-resolution images, with high levels of contrast ideal for celestial landscapes.
Solid and heavy build, fully weather-resistant, ideal for winter nighttime astrophotography sessions.
The aperture ring is large and has just the right amount of resistance to be usable but not loose.
Mounts well on the Sony A7iii camera and is versatile in use.
Very fast autofocus when used for purposes other than astrophotography.
Cons
Premium price, but one of the best 50mm lens you will find for the A7iii.
No OSS (Optical SteadyShot)—although wide-angle lenses don't benefit too much from this technology, which is more suited for telephoto longer lenses.
An aperture of f/1.4 means you will get vignetting but this can be fixed in Adobe Lightroom or similar packages.
---
2. Sony FE 24mm F1.4 GM (Full Frame Wide-angle Prime Lens- SEL24F14GM)
Best All-Purpose Lens For Sony A7iii
​This 24mm lens from Sony is a great choice for landscape shots, interior, and outdoor portrait photography. A super wide aperture of f/1.4 makes it one of the fastest lenses for night sky astrophotography too.
The all-new design uses two XA (extreme aspherical) elements and three ED glass lenses, to offer the highest resolution corner to corner—even with the aperture wide open at f/1.4.
Those two XA elements combat Sagittal flare, where the unnatural spreading point of the light of stars can look like a bird spreading its wings. With many large aperture lenses, it can be a big issue for astrophotographers, with clusters of stars coming out like a migrating flock of birds.
A further layer of Sony's NANO AR coating suppresses many of the reflections that can lead to flare and ghosting. The images feature a high level of contrast for a lens which is surprisingly lightweight, despite having a direct drive linear motor for high positioning accuracy.
Pros
Excellent image quality, with beautiful bokeh for terrestrial shots.
Twin aspherical elements for the better definition of bright stars.
NANO AR coating for less reflection or loss of light and higher contrast.
Wide aperture for better light gathering when used in low light.
Fast auto focus for general purpose use.
First Sony lens with Direct Drive SSM linear motor.
Lightweight at only 15.7 ounces and balances well on the A7iii.
Fluorine coating on outer lens for preventing finger marks, dust, water or oil marks.
Dust and moisture resistant.
Cons
Not as affordable as some other lenses.
Only a Prime lens and not zoomable.
---
3. Sigma 14mm f/1.8 DG HSM Art Lens for Sony E-Mount
Best Sony Compatible Lens
​This Sony compatible lens is one of the first Sigma released in the latter part of 2018. For astrophotographers who have previously used Sigma's Art lenses, it was well-received news.
On paper the Sigma is the best lens for astrophotography today, often preferred over official manufacturer lenses. It does, however, have a few minor flaws. It is also very big and heavy, and coma correction leaves a lot to be desired.
Compared to most 14mm or 15mm lens, the Sigma has much lower vignetting and a better resolution at the very edges of the frame. The large diameter delivers f/1.8 brightness, with an ultra-wide angle field of view.
Three premium FLD and four SLD glass elements use super multicoatings to control chromatic aberration and sagittal flare. Complementing the optics is a Hyper Sonic motor, which provides enough torque for precise focusing and refined manual control.
Pros
Fast shutter speed and outstanding control of light.
14mm focal length for an ultra-wide angle of view.
Well built, with a thermal composite material barrel for use in all weather conditions and temperatures.
Focusing motor allows full-time manual focus override by rotating the focus ring.
Stable performance even at lower speeds.
Excellent image quality in the center of the frame with maximum aperture.
Very few problems with longitudinal chromatic aberration.
Cons
Coma levels can be too high on some astrophotography images.
Resolution at the edge of the full-frame can be lacking.
Too large to use classic filters with.
---
4. Zeiss Batis 2.8/18 Wide-Angle Lens for E-Mount
Best Wide-Angle Astrophotography Lens
​Astrophotographers who prefer panoramic landscape Astro shots will love this wide-angle lens from renowned lens manufacturer, Zeiss. This premium lens is one of the widest ultra-wide-angle lenses, with a fast f/2.8, offering native support for the Sony A7iii.
Zeiss offers three premium autofocus lenses in the Batis range, with this 18mm model being the shortest and offering a super wide-angle view of 99 degrees. It shares the same Distagon design of many of Zeiss' sharpest and most respected wide-angle lenses. Eleven lens elements in 10 groups use a round, 9-blade aperture design.
Image quality is some of the sharpest you will ever get over such a wide field of view, with very little chromatic aberration or coma. A useful and accurate focus scale with OLED display makes for very fast and accurate manual focusing. And despite looking quite large at first, this well-built lens is actually quite lightweight.
Pros
Sharp corner-to-corner images, even at f/2.8.
Very little chromatic aberration or coma.
OLED focus scale makes for very fine and accurate focusing.
Silent yet fast autofocus for foreground objects.
Cons
At f/2.8, your shots may suffer from vignetting.
Wavy lines of mustache distortion can be visible, especially if you have objects like buildings in the foreground of an image.
---
5. Sony FE 16-35mm f/2.8 GM Wide Angle Zoom Lens
Best Wide Angle Zoom For Astrophotography
Finally, we looked at a zoom lens for those astrophotographers who only want to carry one lens, rather than a bag full of Prime lenses.
This lens is a stop faster than the f/4 of the previous Sony/Zeiss 16-35mm lens and has a larger piece of glass which weighs in at nearly 1.5 pounds. Build quality, as you would expect from Sony, is excellent, and the lens features a full set of weather seals, perfect for late night astrophotography expeditions all year round.
The 16-35mm focal length is one favored by many astrophotography zoom lenses. You can frame your image using the widest field of view at 16mm before zooming on a certain element to 35mm. All the time, the max aperture remains constant at f.2.8 for a faster lens and better light gathering.
A floating mechanism, using two direct drive supersonic motors, allows the optical elements to maintain an outstanding resolution, even at infinity focus. Sony's original Nano AR coating on all the optics suppresses the internal reflections better than most conventional coatings. The result is incredible clarity with high levels of contrast.
Pros
The stunning optics improve on the previous Zeiss and Sony wide-angle zoom lenses.
Constant maximum aperture of f/2.8 at all focal lengths—very fast!
Fast and almost silent focusing with two motors and a floating mechanism for internal focusing.
The focus hold button is extremely useful when taking longer shots.
Focus hold button can also be customized for different functions, including Aperture preview or Bright Monitoring.
Stunning background bokeh can add depth to images.
Cons
High quality is reflected in the price.
Large.
Used with a filter you will get more noticeable levels of vignetting due to the wide-angle of the lens.
---
​Why Is the Sony A7iii a Good Choice for Astrophotographers?
The Sony A7iii is argued by many to be their most versatile camera yet and offers a list of high-end specs for the price. Previous generations of the Sony Alpha camera boasted numerous attractive features for astrophotographers, including those extra bright live-view feeds for use in darker conditions.
The latest Sony A7iii features a new and improved 24-megapixel sensor which moves certain electronic elements to the back of the sensor stack. The result is a vast improvement in light gathering and better noise performance.
The ISO of the Sony A7iii now reaches 204800 ISO. Although you will rarely use such a high setting, it is indicative of the noise performance of this camera. The greater levels of amplification can allow for much better live view framings of your celestial scenes in darker night conditions.
Perhaps best of all, these features come in a package that is much lighter and compact than a DSLR. Although just as capable as other reviewed traditional DSLRs, if not better than most, the lack of a mirror makes these cameras much better for stuffing into your kit bag.
For an explanation of the difference between mirrorless and DSLR cameras, watch this following short YouTube video from Sony.
​Why the Lens Characteristics Are so Important for the Best Sony Camera Lens
One of the most important factors when choosing the best Sony camera lens is the E-mount and its compatibility, or lack of it. Although there is now a wider choice of Sony-manufactured lenses, many third-party lens makers have yet to adopt the E-mount.
A lens adapter is a solution for any lens that doesn't have native support for the Sony E mount, and can cost anywhere between $100 and $400. The cheaper adapters will just attach the lens mechanically to the camera but may not allow for lens data transfer or autofocusing.
Although autofocusing may not be too important for astrophotography, it can be of great assistance when using your lens for landscape shots. Fortunately, some bigger names in lens manufacturing have now brought out E-mount Sony-compatible lenses, including Sigma and their excellent Art series of lenses.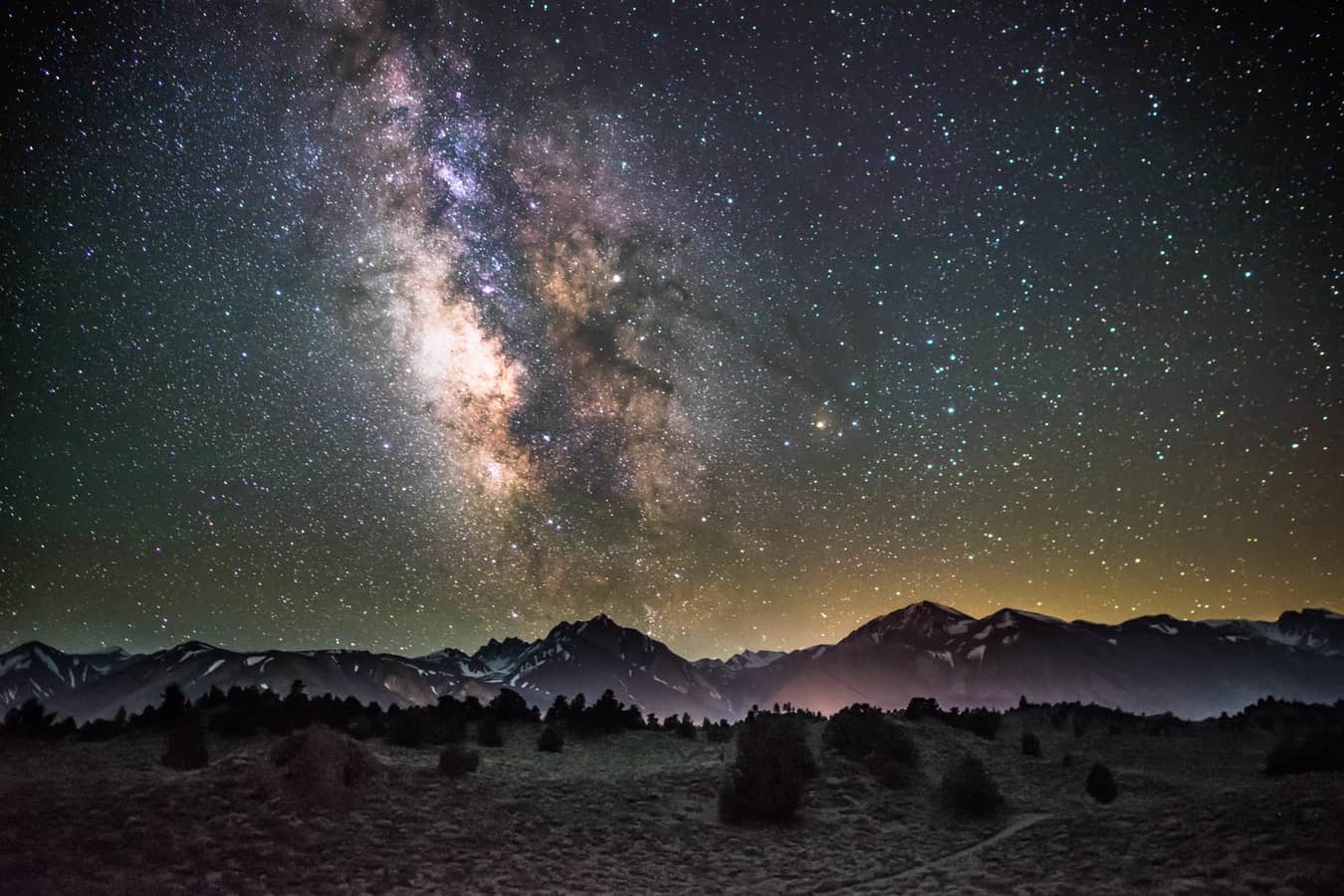 What Is the Best Focal Length for Astrophotography With a Sony A7iii?
Ideally, you are going to need a fast and wide lens to make life easier for you. The lenses also need to perform well wide open with a decent corner resolution, and offer coma correction. This will rule out many of the older legacy lenses you may already own.
We have concentrated mainly on landscape astrophotography lenses, as deep space images often rely on long exposure shots. Sony has previously suffered from long exposure star eating, through the ultra-efficient noise reduction of the alpha cameras.
The Different Focal Lengths Explained
A 12mm to 16mm lens will be great for single-shot astrophotography and enable you to get some interesting Milky Way shots with foreground too. They can also be good for images of the Aurora, where stitching together of multiple shots may not be possible due to the movement.
18mm to 25mm lenses will allow for single row panoramas with the sky and some foreground in your frame at most times. By taking three or five shots, you can often get better results than some wider lens shots. Going to 35mm, you will need a two-row panorama which can take more effort and is more suited to experienced photographers.
The narrower field of view of a 50 to 55 mm lens makes them more suitable for high-resolution panoramas of many shots stacked together. A 50mm lens will also be better for multi-purpose daytime photography and portraits with a good bokeh effect.
Final Thoughts
Congratulations if you have chosen the Sony A7iii camera for astrophotography. You're not alone and it's shaping up to be one of the favorite cameras of many astrophotographers, due to its stunning low light and low noise performance.
Our next choice is the best lens for the Sony A7iii, and as much as we hate to choose yet another Sony product, we would recommend the Sony SEL50F14Z Planar T* FE 50mm f/1.4 ZA Lens. It may not be quite a "thrifty" fifty, but the maximum aperture of f/1.4 certainly makes it a "nippy" fifty.
With Zeiss's quality optics and coatings, this Sony lens offers high-resolution corner-to-corner images, perfect for astrophotography. It uses the same quality design of all Sony products and is weather-resistant and durable, although all this comes at a price. Those stunning astro-landscapes will make it all worthwhile, though.