Have you ever looked up at the night sky and wondered exactly what you are looking at? We've all heard names such as the North Star, Orion's Belt or Sirrus, but exactly which stars are they, and where in the sky can you find them?
You can see many of those astronomical wonders with your eyes alone. Experts estimate about 6,000 stars are visible to the naked eye in the darkest conditions. There will come a time, however, when you want to see more, and for that, you'll need a good beginner telescope like the Meade Infinity telescope.
The first telescope you buy is perhaps the most important decision you will make in your astronomy adventure. A good telescope for beginners can often inspire years of gazing at the stars and wanting to learn more. The wrong choice can often disappoint and astronomy will be a very short-lived hobby.
This guide looks at the different types of telescopes and what to consider in the best telescope for beginners. A buying guide with telescope reviews will look at some of the best amateur telescopes you can currently buy in 2023.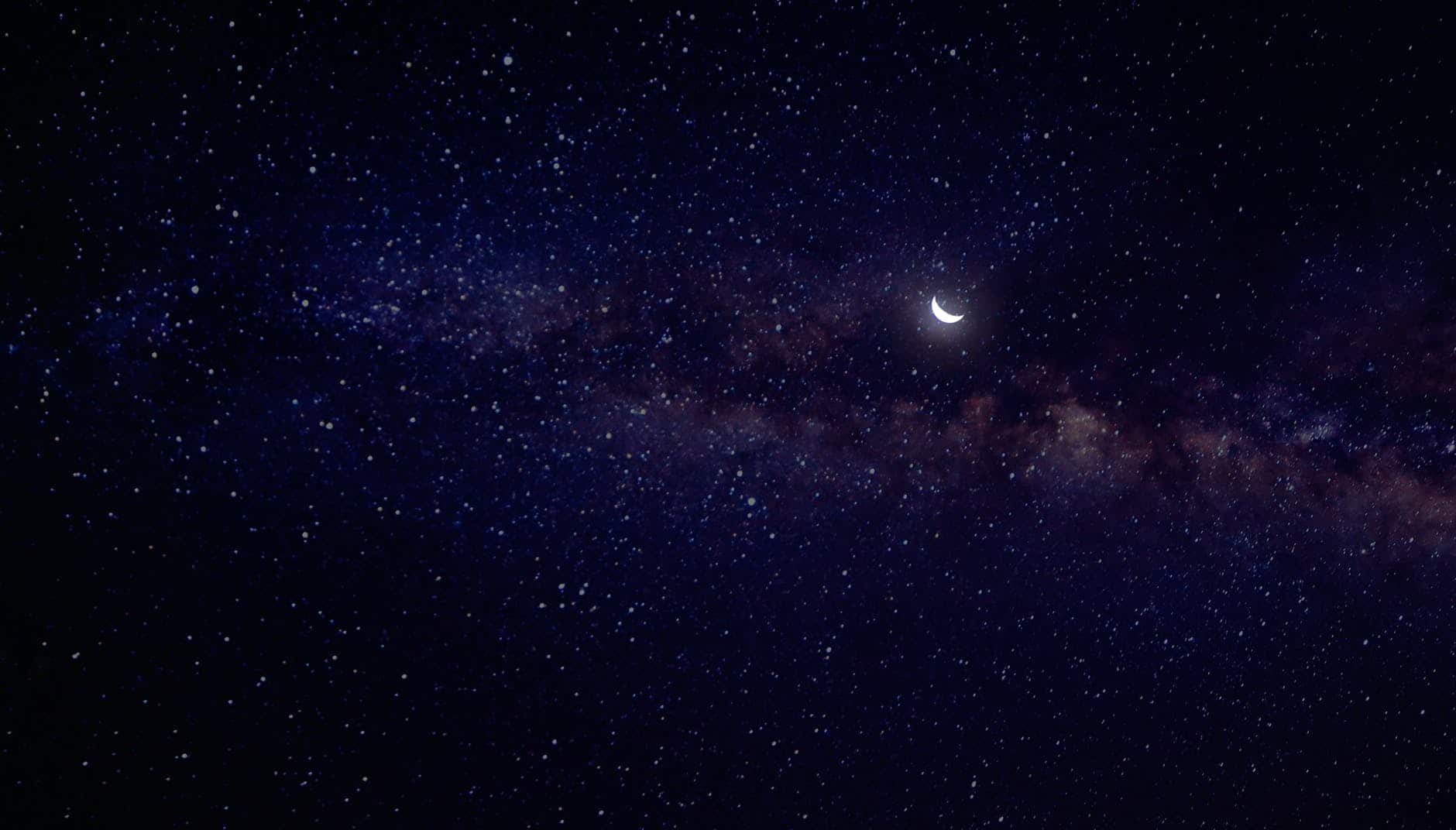 Our Best Beginner Telescopes At A Glance
The Best Telescope for Beginners in 2023
Telescopes come in a bewildering range of types and sizes, with prices ranging from under 100 dollars into the thousands.
It's very tempting to buy the most expensive high tech telescope you can, but will you use all the features? Even more so, do you know how to use the features?
At the other end of the scale, a cheaper telescope can be ideal until you decide if astronomy is right for you. Too cheap though, and you may be disappointed with what you see, or rather don't see—you will soon fall out of love with astronomy.
We have looked at some of the most simple entry-level telescopes and some amateur telescopes of better quality to suit all budgets. Any of them could be the best beginner telescope for adults, but also something you will continue to use as you progress.
---
1. Meade Instruments Infinity 102mm AZ Refractor Telescope
Best Refractor Telescope For Beginners
Meade Instruments pride themselves on their laboratory-grade optical components and precise machining of their scopes. The 4-inch aperture of this telescope offers some of the best images we have seen in an entry-level telescope, and it's affordable too.
As a refractor telescope, it can be used for the observation of both earth and astronomical objects. A 600mm focal length offers a wider field of view at low power, ideal for observing star clusters and nebulae.
With the closed tube of a refractor, there is very little maintenance needed for beginners. Fixed lenses don't need aligning like with some reflectors, and a dew guard at the front protects the main lens from condensation.
Pros
High-quality laboratory grade optics.
Large aperture and focal length.
Simple to assemble and use.
The bright red dot viewfinder is a helpful feature.
Lightweight and compact, at only 12.2 pounds for both telescope and mount.
Can also be used for viewing earth objects.
Low, medium, and high magnification, for viewing a variety of objects.
Comes with a bonus Autostar Suite Astronomy planetarium DVD, featuring over 10,000 celestial objects.
Cons
The longer focal length means you will get chromatic aberration—color fringing around the edges of the moon and other brighter objects.
The mount is prone to vibrations.
The mount can interfere with the tube when viewing objects overhead—a common problem with entry-level altazimuth mounts.
---
2. Celestron NexStar 130SLT Computerized Telescope
Best Beginners Reflector Telescope
The Celestron NexStar 130SLT is a reflector telescope which gathers more light for amazing image quality. It's one of Celestron's cheaper telescopes which features computer control, but still has a large aperture and wide field of view for the price.
Although computerized telescopes are not always recommended for beginners, the excellent Celestron SkyAlign is easy to use for novices. The alignment process simply involves any three bright celestial objects, rather than a given star. It's a great way of learning where the stars are, with over 4000 objects in the database.
Celestron is a market leader when it comes to telescopes and this one scores highly for its build quality and simplicity. It's a fun telescope for beginners, with enough features in a high-quality telescope you can grow into.
Pros
A large 5.1-inch aperture for better light-gathering and high-quality images.
Great for fainter objects and views of the deep sky.
Provides a wide field of view, as with most reflector scopes.
Hand controller and the built-in computer makes tracking down celestial objects a breeze.
Can also be linked to your computer when at home, via RS2332 adapter, or newly introduced USB.
Lighter than most of its competitors, with a weight of just 18 pounds.
Easy setup, no tools required.
SkyAlign has one of the easiest alignment processes.
Cons
Power hungry and eats batteries. Invest in a rechargeable power pack or AC adaptor.
Tripod can be sensitive to vibration.
The date and time have to be set every time rather than the computer storing it.
---
3. Orion SkyQuest XT8 Plus Dobsonian Reflector Telescope
Best Dobsonian Telescope For Beginners
Dobsonians are great starter telescopes for those just beginning on a stargazing adventure. Using a simple variation on the reflector design, they tend to offer the most aperture for your dollars. Larger mirrors will be much cheaper to manufacture than large glass lenses.
This popular beginner's telescope features a large 8-inch aperture, the best aperture telescope we have looked at here. Also known as a "light bucket," a Dobsonian will collect the most light for viewing all kinds of celestial objects.
When you choose a telescope this big—it is almost four feet long—you should be expecting to see great views of deep space. Objects like nebulae, star clusters, and distant galaxies will appear so much brighter, but you have to find them first.
Although it doesn't feature any computer assistance, beginners will love the easy to operate, no-fuss mount of a Dobsonian. A simple up and down movement of the altazimuth mount is on a base which can be spun around for point-and-shoot tracking.
Pros
Very simple to use and set up.
Amazing light-gathering abilities with a large 8-inch mirror.
A 2-inch dual-speed Crayford focuser provides precise adjustment for sharper views.
Thumbscrew adjustments for aligning the mirrors without tools.
An included 8-inch Solar filter fil allows for safe use in the daytime when viewing sunspots.
Huge aperture for an affordable price.
Cons
Big and heavy when moving. The base and the tube weigh 20 pounds each, although they can be separated for easier transportation.
Point and shoot system can take practice to master.
Requires you to manually find and track objects in deep space.
---
4. Gskyer Astronomy Telescope (AZ-70400)
Best Starter Telescope For Travel
Sometimes, especially as a beginner, you will want to escape the light-polluted skies of the city. On the roof of my urban apartment, some nights I would wonder where all these thousands of stars are. Just a short 20-minute drive into the countryside or desert can open up a whole new sky to your telescope.
This Gskyer AZ70400 German Technology astronomy telescope has been designed for those astronomy enthusiasts who love to travel. It's lightweight, easy to set up and use, even for beginners. It features a 70mm aperture (2.75-inch), 400mm focal length and 20x magnification.
It's a very basic telescope, but ideal for viewing stars and other celestial objects, like the moon. A fully coated optical lens ensures you get a crisp, clear and bright image. This scope could also be used for viewing terrestrial objects too.
At a bargain price, it's a quality telescope which comes with an azimuth (up and down) mount, pre-assembled tripod, and its own carry case for travel.
Pros
Fully coated, quality glass optics.
Anti-reflection blue film to help protect the vision.
Lightweight, at just 5 pounds, and comes with a custom carry case.
Two eyepieces and a finder scope included.
Mount features gear system for smooth and accurate pointing.
No tools needed to set up. Quick and easy to assemble.
Cons
The smaller lens will struggle with deep space or fainter objects—good for views of the moon, though.
Tripod is unstable and the mount can be stiff to move—very average quality.
Lack of proper instructions—poorly translated from German.
---
5. Celestron NexStar 6SE Computerized Telescope
Best Premium Telescope For Beginners
I make no apology for including a second scope from Celestron, the company makes exceedingly good telescopes for all levels of astronomers. The iconic "orange tube" design of the SE range is a popular choice with more experienced astronomers.
Celestron has built one of the first user-friendly compound telescopes with the SE, designed to bring advanced astronomy to America's backyards. You won't always be a beginner and you may, in time, want more from your amateur telescope.
The 6 in the SE6 stands for the huge 6-inch aperture, which features advanced optics coatings for a sharper image. Intuitive SkyAlign computer control can now use GPS alignment for a quicker setup to find over 40,000 objects in the database.
Best of all, due to its compact size, it is highly portable, even if it does weigh 30 pounds. A sturdy steel tripod can be detached for easier transportation, along with other components, like the GoTo mount and keypad.
Pros
Industry-leading optics, with a 6-inch aperture for extra sharp images.
Excellent light gathering ability from compound design.
SkyAlign computer is easier to set up than most and now uses GPS (optional extra).
A unique single fork arm design and the sturdy all-steel tripod break down for easy transport and quick assembly.
Suitable for long exposure Astrophotography, with an auto guider port.
Cons
Quite expensive for most beginners.
Very few accessories included, not even an AC adaptor for the GoTo mount and computer—will quickly eat through batteries.
Only one eyepiece included and you will need to buy a dew cover to prevent condensation buildup on the telescope "lens" for outdoor use.
---
Things to Look for in the Best Telescope for Beginners
The problem with stars and other celestial objects is not that they're too small. Even dwarf stars—some of the tiniest stars—can be about 200,000km (125,000 miles) across. The problem is they are too far away to see or need more light.
Aperture
Aperture is by far the most quoted number when looking at telescope reviews. It's simply the diameter of the main lens or mirror, which collects the light. The light-gathering abilities of a telescope will increase with the size of the aperture, as do the weight and size of the telescope.
Focal Length
The other measurement you will often see quoted is the focal length—the distance which the primary mirror or lens brings an image to focus. A longer focal length won't mean a dimmer image, but it can reduce the field of vision of a telescope.
A longer focal length will offer higher magnification for given eyepieces and will be ideal for detailed images of the moon and planets. When seeking out the best starter telescope, it's best to choose the one with the largest aperture and long focal length.
Magnification
Magnification is linked to both aperture and focal length, but the term magnification has nothing to do with light-gathering. The focal length and the eyepiece used will determine how large objects appear.
You can actually increase the magnification of your telescope by simply changing the eyepiece. If the aperture or the light collected isn't great enough, it can be a pretty pointless exercise. Always start with the eyepiece included with a telescope—you can experiment later with different levels of magnification.
Other Features to Consider in a Telescope for Beginners
The best starter telescope is one that you will actually use. Something sat in a cupboard under the stairs because it's too bulky to set up, or too complicated to use, won't show you many stars.
Portability
Size and portability can be important factors in an amateur telescope. Like many others, I always assumed bigger was better. This is true when it comes to the aperture of a telescope, but it's no good if the telescope is too heavy or bulky to carry about.
Sometimes, living in urban areas, the light-polluted sky will affect how much you see—is the telescope portable enough to put in the trunk to escape the city? Some of the best entry-level telescopes are designed to be portable and come with a carry case or backpack.
Ease of Use
You would be surprised how difficult it can be to find even larger objects like the moon at first. The smaller field of view can often make finding things harder than with the wider vision of the naked eye. A smaller field of view will also mean some objects drift out of your eyepiece as the Earth turns.
A GoTo system, or computerized telescope, may seem the obvious solution—they find things for you, don't they? In theory, yes, but the problem is that most GoTo mounts will need the scope to be set on particular stars—something you are trying to avoid.
For beginners, a GoTo telescope will mean you miss much of the discovering where stars are and how to track objects. If you really want a computerized telescope, choose one which is easy to use without the computer as you learn.
Types of Telescopes For Beginners
Although there are three major types of telescopes: refractor, reflector, and compound (or catadioptric), we will focus on just the first two. Compound telescopes tend to be more designed for advanced astronomers.
Refractor Telescopes
This is the type of telescope you have probably seen most when looking at the best starter telescopes. Refractor telescopes will normally be some of the cheapest entry level telescopes. They feature a simple design, similar to the one used by Captain Jack in Pirates of the Caribbean movies.
A refractor telescope uses an objective lens at the front of the scope, to form an image at the eyepiece. The main difference with an astronomy refractor is you will be able to change the eyepiece for different levels of magnification.
You will be able to use a refractor scope for objects on Earth—great for spying on the neighborhood. A refractor will also give great views of the very brightest objects, like the moon or other planets. However, fainter objects in distant galaxies will normally not appear in much detail.
Choose a refractor starter telescope if:
You want a beginner telescope that needs very little or no maintenance.
For viewing objects on Earth—birds are a safer option than neighbors!
You want an inexpensive telescope.
Reflector Telescopes
Reflector telescopes are associated more with astronomers—it's very rare you will see a pirate whip one of these out of their pocket! Invented by Isaac Newton, they use a curved mirror that reflects the light to a focal point to form an image.
The use of mirrors normally results in a brighter image, with more detail at higher levels of magnification. Compact and lightweight, a reflector scope will produce some of the highest quality images seen by the best amateur telescope.
Although they are simple to use, they will need more maintenance, with the open tube design collecting dust, which can lead to damage. Mirrors will often need re-coating over time, especially if used outdoors, and they don't work too well for Earth objects. Reflector telescopes will also be more expensive than a refractor scope.
Choose a reflector telescope if:
You want to view fainter celestial objects in deep space.
You want high-quality detailed crisp images.
You want the best value for your money—more aperture for your bucks.
The following YouTube video looks in more details at the differences between Refractor and Reflector telescopes.
Conclusion
It's certainly a good time to become interested in astronomy. Not a week seems to go by without news of a new eclipse, or a red moon, or better still, the discovery of new galaxies. Even catching a view of the International Space Station overhead can be fascinating.
As a newcomer to stargazing, you'll want a telescope that is both easy to use and allows you a deeper view of space. You may not want to spend too much either. In my opinion, the Meade Instruments Infinity 102mm AZ refractor telescope is currently the best beginner telescope for the money.
The Meade Infinity may not feature computer control but isn't that half the fun of learning about the universe, doing it yourself?
Instead of computer control, you get a quality telescope with laboratory grade optics in a durable build that will last you years. Who knows, one day you may be passing it down to your grandkids as their first telescope.