It's a big universe out there! NASA currently estimates there are about 1 trillion billion, or 1,000,000,000,000,000,000,000 stars in the observable universe. That's a lot of stars to see, not even mentioning the planets too!
To get the most from your stargazing experience, you are going to need the best telescope, but which one? If you don't know your magnitude from your focal length, don't worry this guide is for you.
This article and the telescope reviews will aim to make sense of all those unfamiliar terms, if you just want to know which we preferred, that accolade goes to the Orion SkyQuest XT10g as we found it easy to use and the quality of the optics were great.
How much does a good telescope cost? From wallet-friendly scopes for beginners to techie models for the more experienced astronomer, our telescope buying guide has you covered.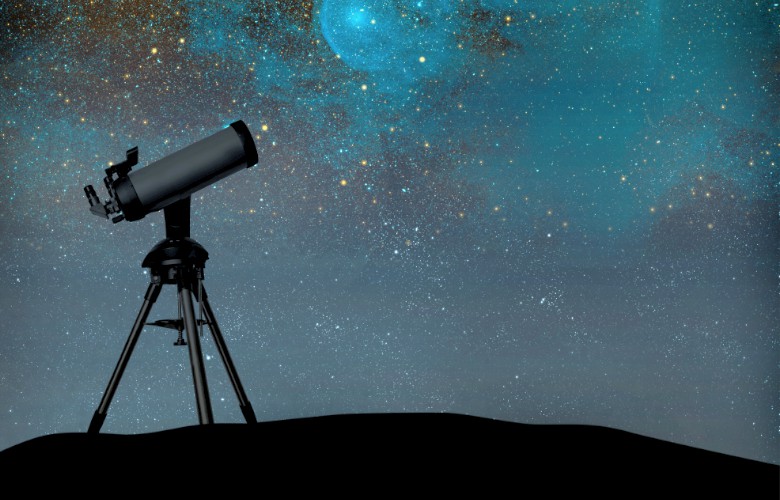 Our Top Telescopes At A Glance
The Best 7 Telescopes in 2023
Instead of scanning the skies, I've been glancing at the best telescopes currently available in 2023. The following range of telescopes includes a variety of scopes for everybody, from kids and beginners to advanced astronomers and those who want to take photos of space.
I have selected various models, including some budget-friendly telescopes, as well as one at the opposite end of the price range. Take a look at the telescope reviews below, and soon you could be looking at galaxies and planets far away.
---
1. Orion SkyQuest XT10g Computerized GoTo Dobsonian Telescope
Best Overall Model
We start with one of the most expensive home telescopes we've looked at, a computerized Dobsonian telescope. If you're serious about taking your astronomy to the next level, the Orion 10135 Skyquest XT10g is an ideal, albeit, expensive, choice.
The Orion 10135 features a generous 10-inch aperture, which is excellent at gathering light and provides crystal clear images. Distant galaxies and nebulae can be viewed with intricate details, making this the perfect telescope for viewing deep sky phenomena.
The GoTo function is very easy to use once you get the hang of it, but as a reflector, it will need aligning before use. However, alignment shouldn't need to be performed too often—with its bulk and weight, you won't be moving this telescope too much.
Simply pushing a button directs the telescope to focus on any one of the 42,000 objects in the linked database. Plus, the GoTo software automatically tracks their movement and keeps them centered in your field of vision, even as their position changes.
Although it is quite expensive, it has great specifications. You are getting a high-tech piece of equipment which can meet the demands of a seasoned astronomer. The GoTo software also makes it suitable for the whole family, even beginners, with a little guidance.
Pros
Excellent optics, with clear, sharp and beautifully colored images of deep sky formations and objects.
GoTo technology means beginners don't need to learn what to look for.
Large database of 42,000 celestial objects.
No more nudging or adjusting the telescope as it locks on to an object.
Alignment can be easy to achieve with just a preliminary two-star setup.
The Plossi lens is fully coated and makes the scope a high-end tool for veteran astronomers.
Comes with all the necessary tools and accessories needed for a fast assembly.
Cons
Expensive, especially for those just starting out on their astronomy hobby.
The 12-volt power supply needed to power the motor isn't included and must be purchased separately.
Quite large and weighs over 50 pounds. Not super portable, although the optical tube can be detached from the mount for easier transportation.
---
2. Celestron NexStar 6SE Telescope
Best Portable Model
Celestron is one of the most respected brands of astronomical telescopes. The iconic "orange tube" design is one of its most popular catadioptric telescopes, with the NexStar 6SE being the best selling of the "SE" models.
Although there is a larger model available, with an 8-inch aperture, the 6-inch model is much more affordable. Six inches isn't too shabby and the serious electronics will help you see more than you would with a Newtonian reflector of a similar size.
Being a Schmidt-Cassegrain telescope, it uses mirrors and lens for impressive light gathering, with a very "slow" focal length for planets. The onboard GPS and Celestron's SkyAlign technology do the hard work for you and can locate more than 40,000 objects in the night sky.
If you live in an urban area with light-polluted skies, the motorized SE avoids star hopping by pointing directly at an object using computer-controlled directions.
This may not be the smallest telescope on the market, but at only 21 pounds it weighs less than many competitors. The unique single fork arm and sturdy steel tripod can all be broken down into separate components for taking on a road trip.
There are cheaper telescopes available which will offer the same view, but the 6SE scores some serious points for its impressive onboard tech and portability. However, it's not a great choice for astrophotography, despite the crystal clear images, as the motorized-mount can cause blurring motions.
Pros
Quality lenses with a light gathering capability of 459 times the human eye.
Long, or "slow", focal length of 1500mm in a shorter body.
The slow focal ratio provides impressive views of the moon or other planets.
The motorized mount makes for easy finding and tracking of objects.
The computer and GPS do the hard work for you.
SkyAlign technology enables easy alignment on the go, with just any three bright stars needed.
Lightweight and easy to assemble for more portability.
Responsive tracking and micro-adjustments with a handheld controller.
Easy to use for a beginner, high-end abilities for the more experienced astronomer.
Cons
Expensive for a hobbyist.
Batteries can be costly and run out very quickly; consider a power pack or AC adaptor.
Some aperture has been sacrificed for the motors. The 6-inch mirror won't be able to see all the 40,000 objects in the database.
Only includes one eyepiece, you may want to add others for more magnification.
---
3. Gskyer Astronomical Refractor Telescope
Best Budget Telescope
No products found.
Gskyer is a brand that has been making telescopes for over 20 years, using German space technology for all its products. The end result is a telescope that offers great performance at a low budget price point.
A 70 millimeter (it is European and metric) aperture is ideal for viewing most of the celestial objects you would want to view. All the glass optics in this refractor telescope have been coated so they automatically adjust the brightness of stars to a safe and comfortable level for viewing.
The aperture of this refractor is large enough to yield detailed images of the moon or planets. A cool feature is the included smartphone adapter and Bluetooth camera remote. You can easily take photos or even videos on your phone for sharing.
Perhaps my favorite aspect of this refractor telescope kit is how portable it is. Often, when learning about astronomy, you can be disappointed by the sparse viewings in light-polluted urban areas. With the included carry bag and lightweight aluminum alloy tripod, this is the ideal budget telescope for stargazing when backpacking or hiking.
Overall, this produces clear images of celestial bodies, especially the moon and other planets, making it the choice for the best budget priced telescope.
Pros
Inexpensive, dare I say it, even cheap telescope, without sacrificing quality.
Simple to set up and comes with two eyepieces for greater magnification options.
Coated lenses are safe to use for beginners, by reducing the viewable brightness to a safe level.
Lightweight and portable, with carrying case and aluminum tripod included.
Smartphone adapter and remote can allow you to share your stargazing experience on the go.
Cons
Primarily designed for viewing planets, stars won't be as clear.
The smaller lens will limit how far and what brightness of objects you can see.
The altitude and azimuth controls are inconsistent and can move a lot when being adjusted on the tripod.
Poor instructions included.
---
4. Celestron FirstScope Telescope
Best For Kids
Don't be tempted by those cheap "My First Telescope" sets you often see at your local toy store. If you want to interest your child in astronomy, why not introduce them to one of the best brands, Celestron?
The tabletop spin-and-tilt design of the Celestron FirstScope reflector telescope makes it easy for kids to use. The stylish outer of the tube is decorated with the names of famous astronomers through history, to inspire your kids, even when it's sitting on a shelf.
The FirstScope telescope comes with a 3-inch primary mirror which you would normally have trouble finding for such a low price—certainly not in one of those toy store "telescopes". Two eyepieces (20mm and 4mm) offer both wide and close-up views.
Although the 3-inch aperture may seem small, a fast focal ratio of 3.95 allows for the kids to see objects in deep space on a darker (preferably moonless) night. With a little patience and darker conditions, planets, nebulae and maybe a few galaxies are within reach.
This FirstScope from Celestron features a remarkable optical quality for the price, although it lacks many of the features of slightly more expensive scopes. It's durable and attractive to look at, an essential factor when choosing the best telescope for kids.
Pros
Very affordable—you could buy the kids one each!
Durable yet lightweight, at just over 4.5 pounds.
Compact enough for outdoor or back garden camping trips.
A 76-millimeter optical tube allows enough light gathering to view major celestial objects Saturn and its rings, the moon, or the Orion Nebula.
Simple to operate, with a tabletop mount which spins to the right position.
Optional accessories include a viewfinder and smartphone adapter for a cheap astrophotography scope for kids.
Stylish enough to decorate any home even if it's never used, or when the kids grow out of it.
Cons
Patience will be needed. Works best in darker conditions.
Can be hard to track objects across the sky with the rotating stand having too much motion.
Not particularly great at viewing stars, which often just appear as a small dot.
Accessory kits are an essential extra purchase if you want to get the best of this scope.
---
5. Sky-Watcher EvoStar 100ED APO Doublet Refractor Telescope
Best Quality For Viewing Planets
This large refractor telescope from Sky-Watcher features the best quality lenses of any telescopes in this telescope buying guide. It's the only telescope we have featured which doesn't include a mount yet still costs more than all but the top choice.
That cost can be put down to the 100-millimeter (3.93-inch) objective lens, which is large for a refractor telescope and of very high quality. The "APO" in the name stands for apochromatic. Without getting too technical, these lenses are manufactured to reduce the chromatic image distortions of standard lenses.
These lenses can be much more expensive to manufacture, with a lens just 1.7 inches or 20 millimeters on the larger model costing almost double this scope. The "doublet" feature refers to a lens made from two simpler lenses aligned in a way which improves image quality considerably.
As you can imagine, this is a very special telescope with a good aperture, combined with a superior refractor. You can view bright objects, like the moon and planets, with a high level of detail and very little distortion. To get an image this clear from a standard lens telescope would cost much more than the double lens of the Sky-Watcher.
Pros
Some of the best quality optics in a home telescope.
Large doublet, APO lens enhances color and detail.
Slow focal ratio is ideal for detailed viewing of planets.
Wide aperture lens.
Very easy to use for inexperienced astronomers.
A dual speed focuser ensures you never miss any quicker astral movements.
Lightweight at just 29 pounds.
Cons
Expensive for a refractor telescope.
Best suited for planets and larger objects rather than stars.
Not supplied with a mount, only mounting rings and aluminum carry case.
Long body, at nearly one meter.
The 8 x 50 finder supplied is very basic.
---
Best For Beginners
The Meade Instruments StarNavigator range of telescopes use laboratory-quality optics in refractor telescopes that are easy to use. This mid-range scope would be ideal for a beginner with its simple to use "AudioStar with Astronomer" GoTo computer technology.
A 102-millimeter or about 4 inches of aperture provides roughly 4 times the light gathering Galileo used in his telescopes. The lenses have been coated to be "achromatic" and distort the colors less than most other lenses of its size.
The onboard computer's intuitive software has been designed to be simple to use for beginners. You only need to perform a short alignment process to tell the telescope where it is and what time it is.
Although you can spot many more of the 30,000 stars in the database using the GoTo technology, when first starting, the manual positioning can be preferable. A simple altazimuth mount means you can easily move the telescope up, down, left and right when tracking objects.
There may be a few cheaper telescopes with computer guiding systems available, but the Meade StarNavigator is one of the most simple to use. Ideal for beginners or intermediate astronomers, the scope can also be used as a spotting telescope for Earth viewing.
Pros
Affordable refractor telescope with computerized GoTo technology.
Large, almost 4 inches, refractor primary lens for more light gathering.
Just as good for stars or planets, although not exceptional at either.
Simple to set up and use by novice astronomers.
Can be used either manually or computer-assisted for more versatility.
Cons
Lightweight single fork mount and less powerful motor are not powerful enough to track for astrophotography.
Lower quality parts used in the tripod to save costs.
The eyepiece is not of the best quality and may need replacing.
---
7. Celestron NexStar 130SLT Computerized Telescope
Best Value For Money
This auto-tracking Newtonian telescope from Celestron is the ideal choice for anybody wanting to upgrade from their first telescope. The 5-inch (130 millimeters) aperture and 307 times magnification ensure it matches the performance of any other models in the same price bracket.
It's also the least expensive telescope to feature Celestron's acclaimed SkyAlign technology, for meticulous scanning of the night skies. By simply aligning the telescope with any three bright objects in the sky, your device will position itself using the onboard computer.
Lightweight and portable, an internal battery powers the motor for untethered functionality. The telescope and mount can be quickly assembled without any tools, for added portability.
As for the image, it is of the usual standard you would expect from Celestron, the larger mirror allowing for more light from fainter images. The enclosed eyepieces for your telescope offer a wide field of view and the kit also includes a finder scope.
The NexStar 130SLT is about as cheap as it gets for a quality computerized telescope and offers great value for money. This scope has been designed as an affordable entry-level telescope, but could also be used by more advanced mid-level astronomers.
Pros
Affordable computerized telescope with some of the best technology available, Celestron's SkyAlign.
Can be easily controlled by a handheld controller or by using NexRemote on your PC.
StarPointer finderscope automatically turns to the brightest or nearest celestial object.
Large, high-quality, 5-inch primary mirror and two good quality eyepieces for better image reproduction.
Lightweight and portable, ideal for grabbing to run to the next observation point.
Cons
Very short battery life, especially when auto-tracking.
Plastic parts of the telescope feel "cheap" and flimsy, compared to usual Celestron build qualities. 
The lightweight tripod is sensitive to vibration and needs to be set on a stable surface or supported by vibration suppression pads.
Not stable enough for astrophotography.
---
What to Look for in A Astronomical Telescope?
So, for a good telescope, you just need one that can see stars with a higher magnitude figure, right?
Well, not really, as there are so many different types of telescopes available and so many factors which can affect which magnitude of stars you can see.
You can find a calculator for the magnitude limits of telescopes here, which shows just how difficult it can be to get the right telescope.
Factors you need to consider include the aperture, the focal length, and how easy it is to use.
The best home telescope is one which will be used, not just stuck away in a cupboard.
The Aperture
You have probably heard the phrase "aperture" when talking about cameras, but it is just as important for a good telescope.
The whole point of a telescope is to gather in light and focus it to a viewing point. The aperture determines how much light is collected for a brighter image and the resolving power, or how sharp an image is.
To see fainter objects in greater detail, your scope will need to collect more light. A 6-inch lens will allow you to make out craters as small as a mile across, half the size of those you could see with a 3-inch telescope lens.
When choosing a telescope, you should in most cases try to select the scope with the largest aperture in your budget range. Reflector telescopes, known as Dobsonian, tend to offer the most aperture for your money, and are sometimes called "light buckets."
The Focal Length
If you want to gaze at planets more than stars, you should consider the focal length of the telescope. The focal length is the distance the light travels from the mirror, or lens, to the eyepiece.
A longer focal length will give a smaller field of view which can be more important when viewing brighter objects, like planets. The planets and the moon will be the brightest objects in the night sky, meaning light-gathering qualities are not always the most important thing.
Astronomical telescopes with a larger focal ratio (the focal length divided by the aperture) are often referred to as "slow" telescopes. These are the best for viewing planets, but for general stargazing you should still choose the largest aperture you can afford.
The following YouTube video gives some more useful advice for viewing planets with your astronomical telescope.
Ease of Use
If you are a beginner in astronomy or just looking for something which is simple to use, a computerized telescope or "GoTo" telescope is ideal. When I was first starting out on my stargazing adventure, I was never sure what I was looking at or where to find anything in the sky, even with a guide to point at the sky with a laser.
Although many "true" astronomers would argue built-in computers are not essential, they are certainly a useful feature, much like GPS in a car. Without the assistance of a computer, I may have never found that star I named for my wife.
A "GoTo" system will have a steady mount that is controlled by either an external PC or a built-in computer. Many even link to a smartphone nowadays and will help you direct the scope to any object in your electronic database.
It may sound too good to be true and sometimes they don't work as they should, or they can be over-complicated. A cheaper telescope with computer assistance will still need aligning to two bright stars which you need to know the names of—practice makes perfect.
The Different Types of Telescopes
The ease of use and how often you use a telescope will also be affected by the type of home telescope you choose. You would be forgiven for looking at ads in the astronomical journals and thinking there was an infinite variety of telescopes.
In reality, all types of astronomical telescopes, with their varied shapes and sizes, can be categorized into three classes: refractor scopes, reflectors or catadioptric.
Refractor Telescopes
A refractor telescope looks most like what you would expect a good telescope to resemble. They're also some of the easiest telescopes to use. A large glass lens on the front of the telescope is used to focus the lens, which is then sent through a smaller lens.
High-quality refractor scopes are often the preferred choice of lunar and planetary observers, who appreciate the crisp, high contrast images. The images can also be magnified to a greater extent without losing clarity through the magnification of the eyepiece.
The downsides tend to be the cost and the bulk. A smaller lens can be cheap to make, but larger lenses increase rapidly in price can become very expensive, especially with quality glass. Refractor tubes can also be unwieldy, with a 4-inch refractor being 4-foot long or more.
Pros
A fixed lens makes it a simple "pick up and go" telescope.
The sealed tube keeps the optics safe.
Ideal for viewing objects on Earth too.
Sturdy designs can be more durable, with less to go wrong.
Top quality refractors are ideal for astrophotography, with fewer optical distortions
Cons
Tend to be heavier and bulkier than other styles of telescope.
A good quality glass lens can be very expensive.
Not enough light grasp for viewing fainter objects.
Mid-range or cheaper refractors can suffer from smaller apertures and/or poorer quality glass.
Reflector Telescopes
The idea of using mirrors to gather light and images before diverting them to be viewed by the human eye was developed by Isaac Newton. The most common form of reflectors still bear his name and use a specially curved concave mirror at the base of the scope.
A secondary small diagonal mirror near the top of the tube directs the light from the primary mirror to an eyepiece. If you want the most aperture from a telescope, reflectors provide sharp images at a fraction of the price of an equally sized aperture refractor.
The tube of a Newtonian will also be much more manageable than a refractor. The length of a reflector scope will rarely be more than eight times the diameter of the primary mirror—often less.
However, the mirrors will occasionally move out of alignment and need adjusting for peak performance, especially if the telescope is moved frequently. The open design of the tube can also mean dust accumulation on the optical surfaces.
Pros
Lightweight and compact design.
Best aperture for the cost, especially with Dobsonian telescopes.
Ideal for looking at faint, distant objects.
Produces a "correct-reading" image, rather than the mirror image of other astronomical telescopes.
Cons
An open optics tube makes it vulnerable to dust.
Anodized surfaces of reflector mirrors may need re-coating if used in badly polluted air, or by the sea.
Non-fixed optics will need re-adjusting occasionally, which can be taxing for the less technically minded.
Not a great choice for observing Earth objects.
Catadioptric or Compound Telescopes
As the name "compound" suggests, these telescopes offer the best of both worlds, using both lenses and mirrors to form an image. The main advantage of these telescopes, especially the common Schmidt-Cassegrain and Maksutov-Cassegrain models, is that they are very compact.
A glass lens at the base of a compound telescope draws in the incoming light before bending it to a large mirror. A small diagonal mirror, attached to the lens at the base of the tube, then reflects an image to an eyepiece located opposite the smaller mirror.
By using a combination of the first two types of telescopes, a compound eliminates many of their viewing issues. Mirrors in a reflector often block some incoming light, which is corrected by the mirror in this model being at the end of the light path. The color fragmentations, or halo effect, of a refractor is also eliminated by the mirrors.
Scopes of this type will tend to feature the most technology, with options like computerized pointing or photographic extra features. This all comes at a cost, with quality compound telescopes also being some of the most expensive on the market.
Pros
Available in very compact forms, with a long focal length in a shorter tube.
A sealed optics tube means dust accumulation is prevented.
Best choice for astrophotography.
Works just as well for Earth objects and fainter, more distant objects in the night sky.
Ideal for examining star clusters and other galaxies.
Cons
Can be more difficult to maintain, with the optics needing occasional collimation or adjustment.
Field of view can often be too narrow, especially when viewing larger objects like planets or the moon.
More expensive than most reflectors and all but the high-end refractors.
Telescopes for Beginners
Even armed with all the information above, it can be confusing to work out which telescope is the ideal choice for beginners. Fortunately, there is a wide range of affordable telescopes that are ideal for beginners who may have commitment issues.
For more advice on choosing your first telescope, like the celestron 127eq, read my Best Telescope for Beginners guide elsewhere on this site.
Telescopes for Kids
Why should we adults have all the fun? Quite often my six-year-old nephew wants to look up at the stars with me. Having his own telescope would make him feel special—and stop him hogging mine, of course!
Looking at telescope reviews, you may wonder what makes the ideal telescope for children, especially younger children. Don't just buy that cheap telescope from the toy store, very often it will be junk. Many reputable brands now make refractor telescopes especially for kids, which are smaller and more durable.
Elsewhere on this website, I have looked at the Best Telescopes for Kids, even those of six years old or younger.
Best Portable Telescope
You don't always want to be gazing at the universe from your lounge window or rooftop. Sometimes it's nice to escape the city for a smog-free view of the night sky.
Consider how big a telescope is, which can offer the most aperture in a smaller package and how durable will it be?
For more details on what to look for in a portable telescope, read my article elsewhere on this site.
Telescopes for Astrophotography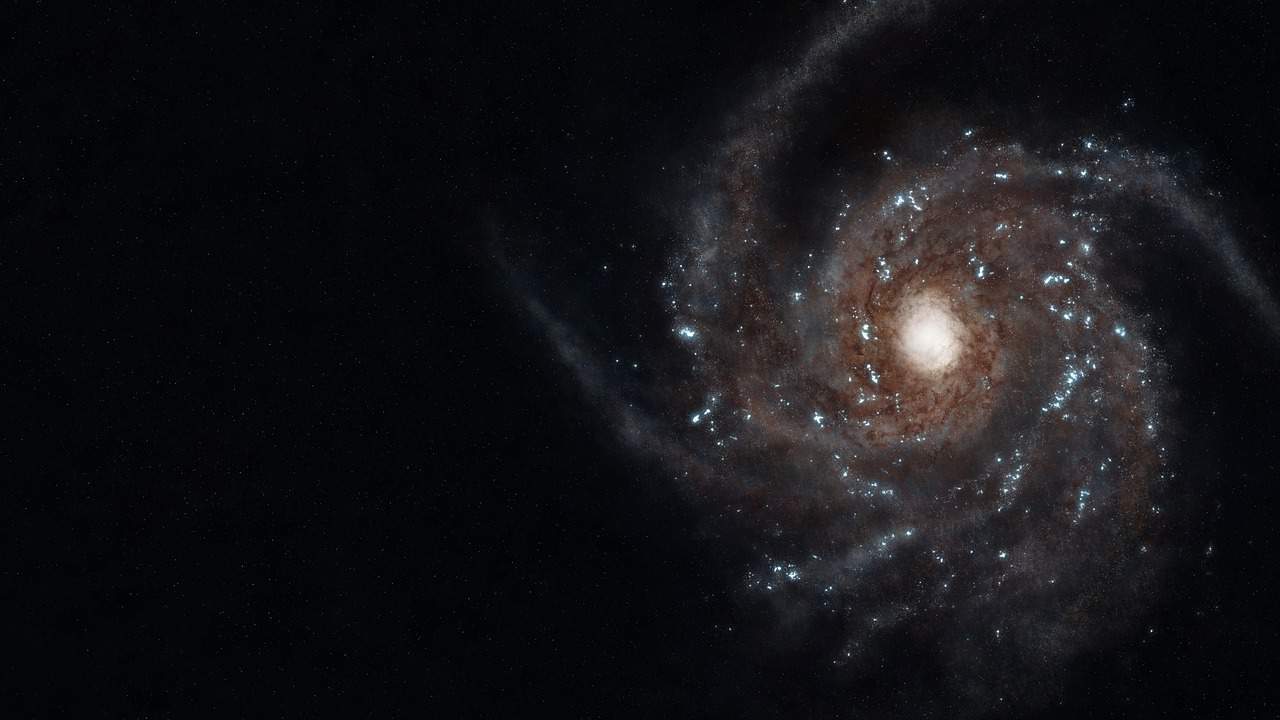 Wouldn't it be nice to share your stargazing experiences with other people? Maybe you have already tried taking photos with your smartphone but without too much success. Astrophotography is a skill, and having the right equipment is essential.
Many of today's telescopes have optional adaptations for photography, and some types of telescopes are more suited than others. Read my guide on the best telescopes for astrophotography for more advice.
How Many Stars Can You See With the Naked Eye?
It's all very well quoting the numbers of stars in the universe, but how many can you actually see? If you have ever looked up on a clear night, it may seem like there are thousands, but you couldn't really count them all, could you?
Fortunately, Dorrit Hoffleit, an astronomer at Yale University has done the hard work for you. The Yale Bright Star Catalog tabulates every star visible from Earth by the naked eye with a magnitude of 6.5, to be 9,110 stars across the entire sky.
Since that is across both hemispheres, with only half the celestial hemisphere viewable at one time, we simply halve that number. In the clearest of skies, depending on the season, that equates to 4,550 stars from a good viewpoint. (Except at the poles, but we assume you won't be looking from there too often!)
How Many More Stars Can You See With the Best Home Telescope?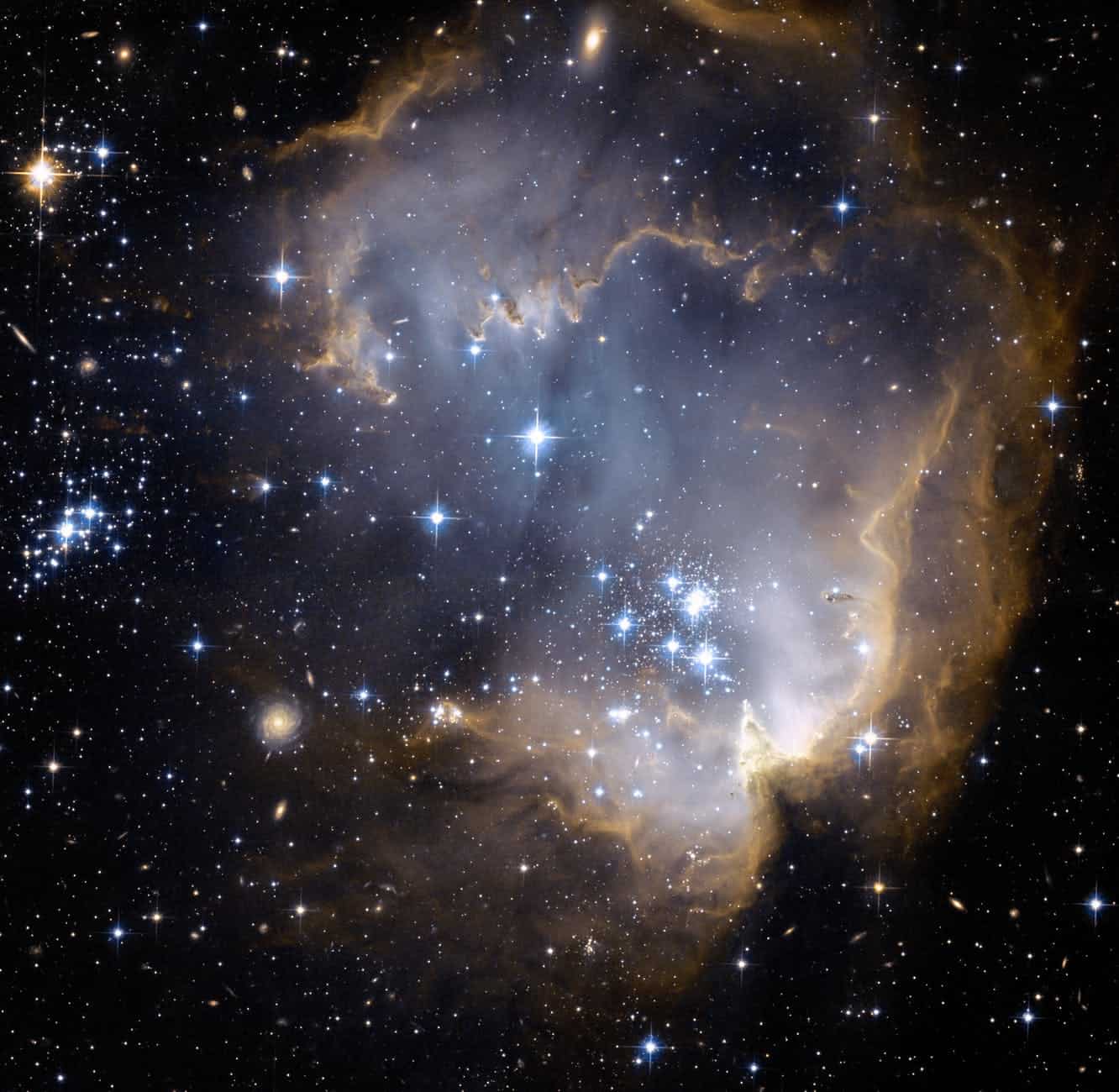 You might be thinking the best home telescope will open up the rest of those trillion billion stars to you, but this is not quite true. For that, you would need a large radio telescope, the likes of which you find at an observatory.
A home telescope works on gathering light; the more light it can gather, the more chance you have of seeing the fainter stars. The brightness of stars is measured by magnitude, but here's where it gets confusing—the magnitude scale counts backward.
The larger the magnitude number, the fainter a star. A pair of 50-mm binoculars will have a limit of 9th magnitude, or about 217,000 stars. A small 3-inch telescope increases that number to 5.3 million stars, with a limit of 11th magnitude.
You may never see all those trillion billion stars, but a good astronomical telescope will help you see the fainter stars in faraway galaxies.
How Much Does a Good Telescope Cost?
That's the million dollar question—fortunately the answer isn't a million dollars too! Telescopes are available at all price ranges, from under a couple of hundred bucks to a thousand dollars or more for some top-end scopes.
Pick a budget and try to stick to it—consider what you really need. If you're only going to be using it at home, it doesn't need to be so portable, although a computerized telescope is nice, is it really necessary? All the extra features can soon add up and may result in a more expensive telescope but with a smaller aperture and poorer image.
Conclusion
Stargazing and viewing the planets and faraway galaxies have suddenly become very popular in recent years. It's no wonder the demand for telescopes and telescope reviews are on the rise.
All the models looked at in this guide will allow you to see much more of the universe—the big question is what level of experience are you at? The best overall telescope, in my opinion, is the Orion 10135 SkyQuest XT10g Computerized GoTo Dobsonian Telescope.
A GoTo telescope like this one will show you everything in the sky without having to hop from one star to another. The Orion 10135 SkyQuest is also a high-end Dobsonian scope with a generous 10-inch aperture for the most demanding astronomers.