One of the most attractive ideas for many amateur astronomers is sharing what they see with the outside world. It can be a lonely place, with that telescope all by yourself, but some of my friends have social media profiles filled with stunning photos of the night sky.
If you have ever tried to just place your iPhone, or even a digital compact camera, over your telescope, you will know how disappointing the results can be. Especially with cheaper telescopes, which may be ideal for viewing the heavens above, but will often show false colors or aberration when photographed through. Something you won't have to worry about with our top choice, the Orion EON 130mm ED Triplet.
This isn't a "how-to" do astrophotography guide, but rather a guide on what to consider in the best astrophotography telescope. Here we will look at five of our top choices for the best telescope, to suit most budgets, that takes pictures of the night sky.
Our Best Telescope For Astrophotography At A Glance
The Best Telescope for Astrophotography in 2023
You will notice that all but one of the telescopes looked at below don't include a stand or mount. Although many would consider it an integral part of an astronomy telescope, I would rather see the money spent on the best optics.
How much does the best telescope for astrophotography cost? You don't always have to spend thousands on a telescope for the best DSLR astrophotography. Most of the models below cost less than a thousand bucks, it's only the very best one we looked at which breaks that barrier.
I have chosen five telescopes which would be easy to use for any level of experience, from astrophotography for beginners to professionals. It just depends on how good you want the results to be—you can always cheat and Photoshop them if you want.
---
1. Orion EON 130mm ED Triplet Apochromatic Refractor Telescope
Best Overall
This telescope is one of Orion's top-of-the-range products and is a beast of a telescope at 23 pounds. It's a great example of the power of a triplet apochromatic refractor, with lenses so good it could almost be considered a DSLR telescope.
Although it may seem expensive with its four-figure price, it boasts a large 5.1 aperture at a much more affordable price than its competitors. Orion has designed this stunning telescope to offer superior optics for both observation and astrophotography.
A versatile magnification range between 19x and 260x makes this scope perfect for wide field shots, yet still capable of closer shots. A total focal length of 910mm offers a moderately fast focal ratio of f/7 for a better astrophotography performance.
Most triplet refractors don't tend to produce a flat field image, but users have found the Orion 130mm produces flatter than average images. It's still recommended to use a field flattener for optimal results.
A dual speed, 3-inch Crayford focuser offers precise focus control over your celestial images, with the high-quality ED glass of the lens ensuring no false colors. However, the telescope doesn't come with a finder scope or eyepiece—all the money seems to have been spent on the exceptional lenses and solid telescope body.
Pros
Market-leading quality optics, with a large 5.1-inch aperture.
Wide magnification range for greater versatility.
All air to glass surfaces has anti-reflection coatings for better light transmission.
Blackened lens edges, two internal knife-baffles, and an extendable dew shield further enhance contrast levels.
Extremely sharp images with a powerful focuser.
Solid and compact for its length, it comes with split clamp tube rings for easily securing on any compatible mount.
Also includes a dovetail mounting plate and a hard carry case.
Relatively affordable for this quality of APO triplet refractor telescope.
Cons
Insufficient back focusing, a common problem for triplets, with focusing needing some micromanagement.
Sometimes not as sharp on closer objects.
Includes very few accessories, not even a finder scope, although the focuser does include a mount for one.
The hard case is very snug and doesn't include space for any modifications you may make to the OTA (optical tube assembly).
---
2. Sky-Watcher EvoStar 100ED APO Doublet Refractor
Runner Up
If you can't quite afford a larger triplet APO refractor, this 4-inch APO from Skywatcher avoids most of the chromatic aberration issues of many doublets. The "ProED" glass offers color correction, which is essential for astrophotography.
There's nothing more disappointing than poor quality images when you first start out in DSLR astrophotography. It can be difficult enough to learn without having to compensate for poor optics. A patented metallic high transmission coating helps to eradicate virtually all false colors in this scope.
At 10 pounds, this is a lightweight scope, but it's quite bulky at nearly a meter in length. The long tube can often stand higher than the tripod when taking overhead shots. The inside of the long optical tube is painted matt-black and baffled to reduce the amount of stray light.
A focal ratio of f/7.5, with a focal length of 900mm is flexible enough to capture lunar shots, planetary and deep space photos too. For more detail, the magnification ranges from 17x to 283x, making it a bit of a jack-of-all-trades scope.
Pros
Lightweight and easy to carry, if a little bit long.
Extremely adaptable, with a wide range of magnification.
APO lenses with patented coating for better color correction.
A dew shield made of heavy metal prevents condensation from collecting on the lens for night time astrophotography.
Includes useful accessories: 20mm and 5mm 1.25-inch eyepieces, 8 x 50 RA viewfinder and a 2-inch diagonal.
Also includes tube-ring attachment hardware and an aluminum carry case.
Quality construction with a baffled and all-matt black tube for less light pollution.
Cons
The very long tube may hit the tripod when taking photos of overhead objects, and knock the alignment.
The poor accuracy of the focus may mean you need to upgrade the focuser.
---
3. Orion ED80T CF Triplet Apochromatic Refractor Telescope
Best Compact High-Quality Astrophotography Telescope
This telescope is a bargain for its specification, from a well-known brand like Orion. This super light telescope weighs just 5.5 pounds and is ideal for both hobbyists or professional photographers who want crystal clear shots of the stars above.
The wide-field apochromatic optics in this popular refractor use extra-low dispersion (ED) glass for an exceptional resolution, free of aberrations. The high-spec ED glass gives remarkable color correction.
 A fast f/6 focal ratio and 3.1-inch aperture are capable for most photography needs. With magnification from 12x to 160x, it will be adequate for viewing local celestial objects and also taking wide shots of more distant ones.
One of the extra features, which many users love, is the retractable dew shield, which extends out for an 18-inch total length of the tube. It not only protects the lens from the outdoor elements, but will block out unwanted light that may cause image distortions.
This almost perfect telescope for photography comes with a bunch of accessories including a quality Crayford focuser for bringing images into the crispest view. Also included is a 2-inch to 1.25-inch step-down adapter, a dovetail finder base and a copy of Starry Night astronomy software.
Pros
An affordable triplet APO refractor scope from one of the market leaders.
Crisp imaging with a high specification ED glass used.
Fantastic wider shots due to short focal length.
Good color correction.
Portable and lightweight carbon fiber construction even includes a carry case.
Collapsible dew shield reduces the glare of external lights.
The solid build can support heavier cameras and accessories.
Smooth and precise focuser.
Cons
The smaller aperture limits true deep space imaging.
Professional photographers will want to add a field flattener when photographing objects outside the solar system.
List Element
List Element
---
4. Meade Instruments Polaris 130 EQ Reflector Telescope
Best Budget Choice For Telescope Photography
This Meade Refractor telescope is the cheapest option we have looked at. It's very rare to get laboratory grade optics in a telescope at this price. With 5.1 inches of aperture, this scope can add a whole new dimension to your photos.
A focal ratio of f/6.7 is about medium speed and not too bad at all for astrophotography novices. Many happy owners have commented on the excellent views of the moon this budget telescope provides, and it's ideal for some great lunar shots.
What really makes it a great budget option for telescope photography is the German equatorial mount it comes with. These mounts are among the most recommended mounts on the market, for both expert and novice astrophotographer alike. Slow motion controls on the sturdy mount allow for more accurate focusing on your object.
The included instructional DVD and astronomy software, with a database of over 10,000 objects, teaches an amateur how to use the telescope correctly. Three different eyepieces, a low 26mm, high 6.5mm, and medium 9mm, mean you can experiment and gain more knowledge of a telescope that takes pictures.
Pros
A budget-friendly telescope.
Quality optics.
The large aperture allows for deep sky viewing.
Offers three eyepieces and a 2x Barlow lens for doubling the magnification.
Red dot finder included for easy discovery.
Sturdy German equatorial mount with slow motion controls is ideal for astrophotography.
Accessory tray is perfect for storing your camera and extra accessories.
Includes a threaded focal tube for DSLR astrophotography.
Great lunar shots.
Cons
The equatorial mount can be challenging for beginner astronomers to get used to.
Not suitable for professional use.
The medium focal ratio may struggle with catching wider shots or the detail in very close up magnified shots.
Images will be upside down as it is a reflector—not a big issue for photography but maybe would be for using to observe the stars.
---
5. Explore Scientific ED80 Essential Edition
Best Astrophotography Telescope For Beginners
It's a bit unfair to call this a beginner's telescope, many intermediate astrophotographers will appreciate the quality images you can get with this scope. The Explore Scientific ED80 is a great astrophotography telescope and very portable too.
Beginners can often be put off trying for more professional shots by the sheer size and price of the equipment. It just makes it all look so complicated. The lightweight and short tube design of this refractor telescope, however, mean that you can have your DSLR attached and focused ready to shoot in less than 10 minutes, wherever you are.
What makes this such a great telescope for DSLR astrophotography is the apochromatic lenses it uses. An air-spaced triplet design eliminates chromatic anomalies and generates spectacular, high-contrast images. It's also a great scope for taking long exposure photos.
The reason we class it as the best telescope for beginners is its ease of use and its size. The ED80 is the perfect pick up and go telescope for gazing at the stars, and apochromatic refractor technology makes it even better for astrophotography.
Pros
Compact and lightweight. There is also a carbon fiber model available for an additional cost, which is the same scope, but even lighter.
Easy to use and set up a simple refractor design.
Apochromatic lenses have EMD coatings and are made of an extra-low dispersion glass.
Eliminates virtually all chromatic aberration.
A focal length of 480mm can easily fit the entire Andromeda Galaxy in the field of view.
"Vixen-style" dovetail makes it suitable for almost any type of mount.
Includes a diagonal to help view alignment stars while calibrating a mount.
Dual-speed focuser locks a DSLR into place while focusing.
Cons
Slight fringing of colors around some brighter stars or galaxies.
The 5-degree field of vision may be too limiting for some more experienced astrophotographers.
The spacing between the dovetail and the tube is too close, meaning you can't push the mount back enough to balance with heavier cameras.
You will need to shell out for a flattener if you want to avoid all chromatic aberration.
---
What Makes a Telescope Good for Astrophotography?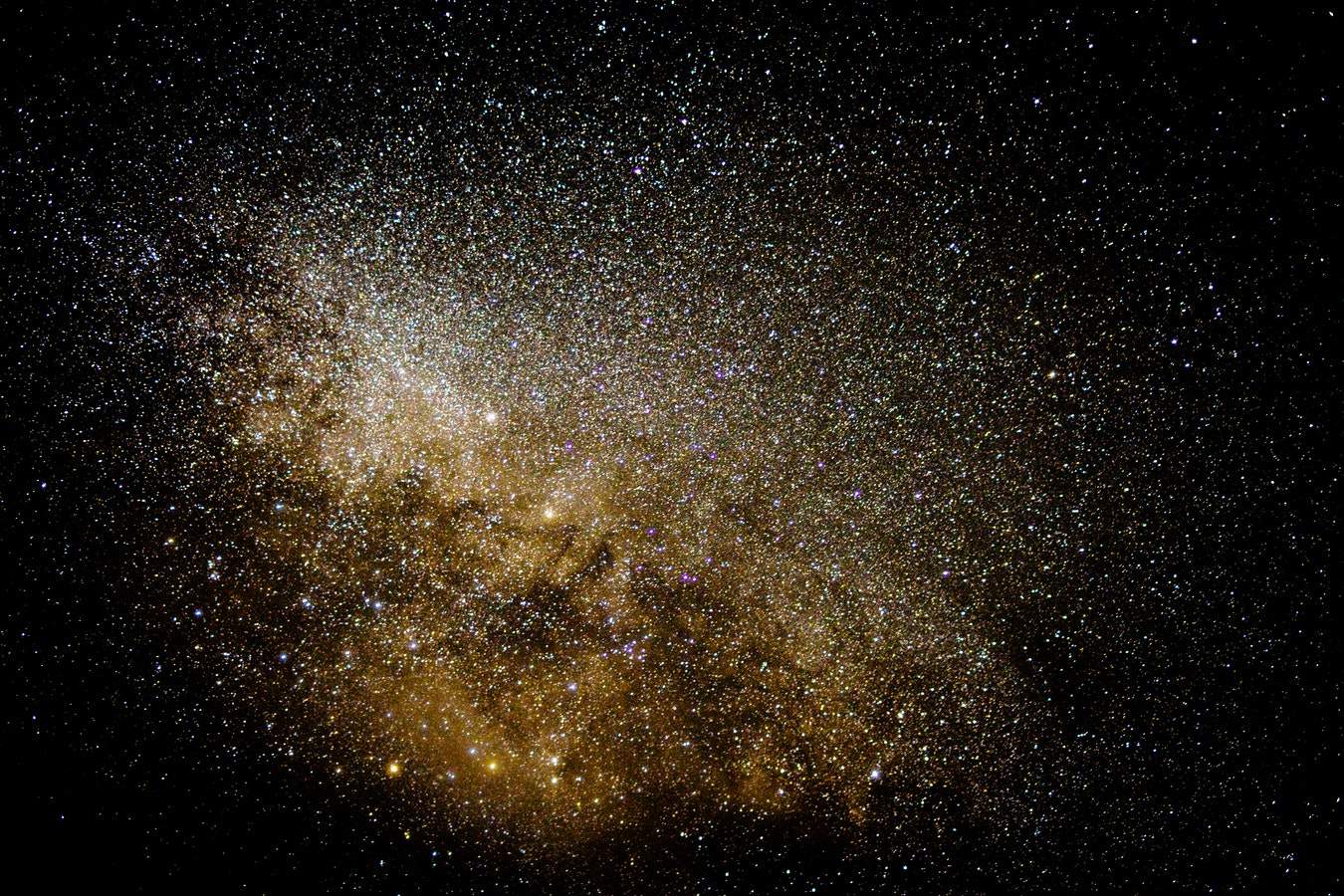 Many of my friends and online colleagues often ask me which is the best type of telescope for astrophotography. Unfortunately, there is no easy answer, as the type you should choose varies depending on what type of celestial imaging you want to shoot.
If you want to observe the planets and get some fine resolution lunar shots, you'll need a telescope with a large aperture and long focal length. For more wide-field images or deeper sky imaging, a telescope with a fast or lower focal ratio is better.
Both refractor and reflector telescopes will make decent astrophotography telescopes at affordable prices—compound telescopes will tend to be more expensive. Both the refractor and reflector scopes have their disadvantages though, like curved images with a refractor or chroma correction needed by fast reflectors.
Before we look in more details at terms like chromatic aberration, ED glass, achromatic, or apochromatic, let's start with the basics.
Focal Length and Focal Ratio
Focal length can be more important than ever when considering the ​top telescopes for photography. The focal length of a telescope will determine how wide a field of view you can see and the magnification, or how close objects appear. It's basically the distance the light has to travel from the primary lens, or mirror, to where it is focused.
A telescope with a shorter focal length will have a wider field of view but less detail under magnification—ideal for photographing distant galaxies. A longer focal length provides a more narrow field of view with better viewing at high magnification—great for those shots of the moon and its craters.
Even more important for astrophotography, especially DSLR photography, is the focal ratio or "speed" of a telescope. A faster focal ratio measured in f-stops, i.e. f/4, will record a quicker image and will need less exposure than a slower focal ratio.
How do you determine a focal ratio which is good?
f/9 or greater is considered slow and ideal for planetary or lunar astrophotography.
f/5 to f/8 would be a mid-range speed.
f/4 or lower is a fast ratio and better for deep sky imaging.
Aperture
Of course, the aperture is still a big deal when choosing a telescope, as it determines how much light your telescope collects and what you can see. Unfortunately, many astronomers over-think the aperture and ignore the quality of the optics.
Although bigger apertures will let more light in, it's no good if you have poor optics, especially with a telescope that takes pictures. Even if your aperture is the size of an Olympic swimming pool, poor optics will just result in a big blurry fuzz.
Which brings us to the optics of the best astrophotography telescopes, and terms like apochromatic, achromatic, and ED glass.
The Advantages of Apochromatic Lenses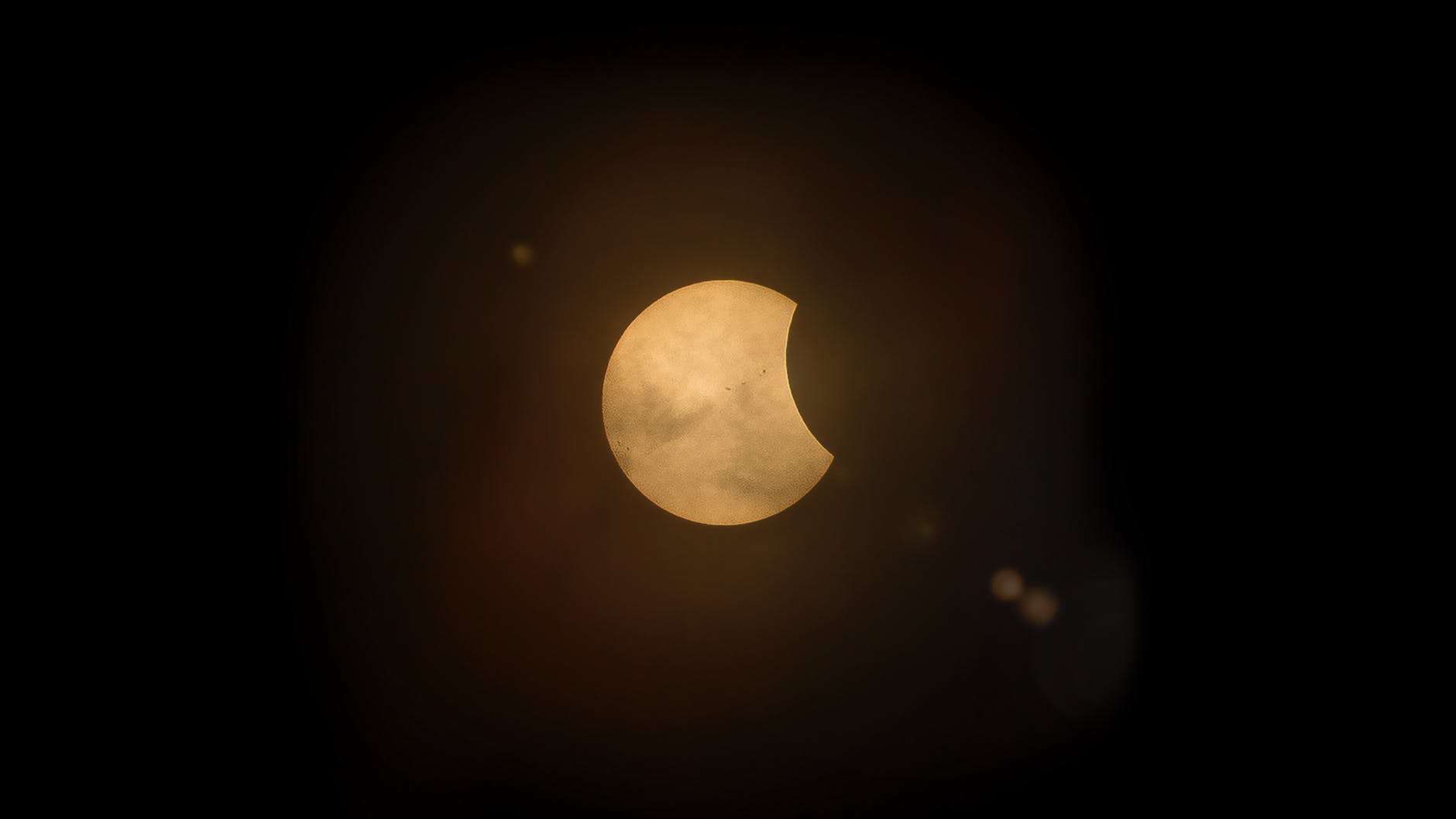 One of the biggest problems with astrophotography equipment is chromatic aberration, a common problem for DSLR photographers too. Basically, it is a blurring of the colors around the stars, which usually appears as a purple, red, blue, cyan, or green fringe around the edges.
When a lens is incapable of bringing all the different wavelengths of various colors to focus on the same plane, fringing will appear. Although you can correct the image with software like Adobe Lightroom, a better solution is to invest in superior quality optics.
Apochromatic lenses feature a design which focuses the three wavelengths of green, blue and red, at the same level. This virtually eliminates all chromatic aberration, even more so than an achromatic lens, which only focuses the red and blue wavelengths to the same plane.
The following YouTube video demonstrates the difference between an apochromatic telescope (APO) and an achromatic telescope.
ED Lenses
The other factor that can reduce this fringing or chromatic aberration, is the use of ED, or extra-low dispersion, glass in the optics. Dispersion is the term for the amount of color which is scattered over an area after being collected through a medium like glass.
High-quality telescopes will use these extra low dispersion glass lenses for a lower spread of the colored light, thus reducing aberration further. ED glass will also enhance the resolution, producing images which are sharper and clearer than traditional glass lenses.
EMD coatings, or enhanced multi-layer coatings, will also change the way an optic, mirror or lens transmits or reflects the light. Optical components will often be coated with one or more specialized layers, most commonly metals, to prevent the scattering of light while improving the contrast.
Doublet or Triplet Refractor Lenses
Another factor which will affect the quality of the optics is whether the primary lens is a doublet or triplet. As the names imply, a doublet is made of two pieces of glass and a triplet is manufactured from three. High-end refractor scopes will often use these lenses.
The perfect triplet lens will take more effort and time to construct than a doublet and will, therefore, be more expensive. Triplets will offer less chromatic aberration and better image quality. However, they are heavier than other lenses and take longer to cool down or align, so may not be best suited for novices.
Triplets will give much better color correction for astrophotography, but many would argue the visible difference is marginal. The difference in cost will probably be the more significant factor when first starting out in telescope photography.
Which Mount Should You Use for an Astrophotography Telescope?
This guide is primarily interested in which is the best telescope for astrophotography, but the mount can be just as important. Long exposure shots will need a steady mount to avoid noise, distortion or blur in the shot.
Altazimuth mounts, ones which go up and down, are generally ineffective when it comes to astrophotography. The long exposure needed for telescope photography means the Earth's rotation will make stars appear out of view, leaving just a trail of light.
A good equatorial mount will allow you to track the celestial objects as they move quickly across the skies. Motorized mounts are virtually essential, so that the scope can lock on to an object and keep it in the field of view using the motor's tracking.
Motorized mounts can be categorized as a closed loop or open loop, depending on whether they use a tracking scope or computerized database. A computerized or open loop will be more sophisticated and give better results, but will be more expensive.
Conclusion
Choosing the best astrophotography equipment can be bewildering at the best of times. Hopefully, in this guide, I have simplified many of the terms used when looking for the best astrophotography telescope.
All the telescopes I've looked at will perform better than a simple telescope with a camera attachment. Don't choose a scope which just has a simple smartphone adapter, you will get much better results with DSLR astrophotography or even a CCD compact.
The ​Orion 09565 EON 130mm ED Triplet Apochromatic Refractor Telescope​​​​ is my recommendation for the best telescope for astrophotography. It may cost more than you intended to spend, but meets all the requirements we have looked at, and similar quality triplets are usually much more expensive.