Unless you plan on using the Hubble space telescope for your stargazing, most telescopes can be quite portable. However, some telescopes are more suited to life on the road rather than the cumbersome telescope you may have in your backyard.
Whether it's an astronomy club gathering or a weekend camping trip, you will want something like the Celestron Regal M2 100ED scope that is more compact when escaping the city. You may actually see more through a smaller telescope in a more remote setting than your large telescope in the smog and light pollution of your urban dwelling.
What should you look for in the best portable telescope when you're compromising size for ease of travel? This complete buying guide with reviews aims to make your search for the best portable telescope much easier.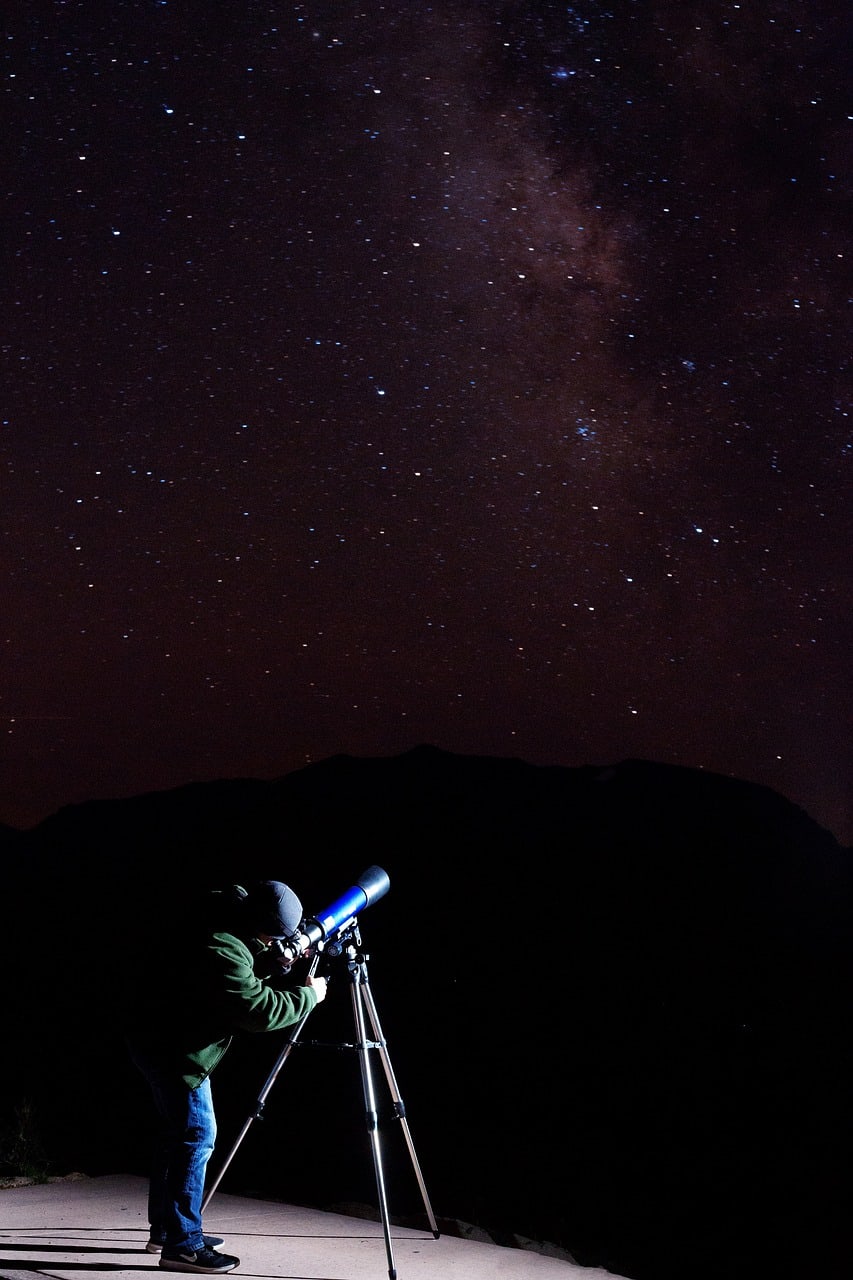 Our Best Portable Telescopes At A Glance
List Of The Best Portable Telescopes
Some people would argue that binoculars would be more portable for stargazing on the go. They are certainly a useful tool to carry in your kit, but travel telescopes will be better for gazing upon more distant objects.
I have looked at many of the best selling compact telescopes and travel telescopes to bring you, in my opinion, five of the best portable telescopes.
---
1. Celestron Regal M2 100ED Spotting Scope
Best Overall
Spotter scopes are a category of telescopes of their own, often favored by hunters, bird-watchers or marksmen. With this spotter scope from leading astronomical telescope maker, Celestron, you can just as easily gaze at the stars as with a compact telescope.
Sometimes thought of as one half of a binocular on steroids, this scope features an impressive 100mm objective lens, which uses ED optics. The extra-low dispersion glass helps avoid chromatic aberration which sometimes occurs with refractor telescopes—you get to see the precise hues of the planets without false colors.
The body is made from a lightweight magnesium alloy which is stronger than aluminum, although it does make the lens the heaviest part. A balance plate, which attaches to the tripod mount, can help you balance the weight more evenly.
With a fast zoom and focus, you can use this scope just as easily for viewing distant deep space objects as well as nearby objects, like the moon. The excellent resolution and color accuracy make this piece of kit just as good for terrestrial viewing in the daytime.
The larger aperture and better balance on the tripod make this our favorite portable telescope for astronomy, although it is quite pricey.
Pros
Large 100mm objective lens with ED glass.
Lightweight magnesium alloy is rugged and rubberized for shockproofing.
Sealed for water resistance and the tube is nitrogen purged for less internal fog or dew on the optics.
16x to 48x eyepiece magnification.
Great for taking photos with a t-ring adapter or Celestron afocal bracket.
Includes a t-ring adaptor.
Comes with a waterproof carry bag which can even be left on while using the scope.
Provides sharp, crystal clear images, with very little false colors.
Rotating tripod mount with indents, for easier adjustment of the eyepiece for the best viewing orientation.
Cons
Still considered heavy by some users, at 5 pounds, a tripod is essential for long periods of use. Tripod not included.
The focus knob for some users can be in an awkward to reach position.
---
2. Orion GoScope II 70mm Refractor Travel Telescope
Runner Up Best Portable Telescope
Our second favorite portable telescope is a much less expensive option from Orion, just as well known as Celestron for its quality astronomy scopes. This refractor telescope is like the one you may use at home, but more lightweight and comes with everything needed for travel—including a rugged backpack.
Stargazers will love this portable telescope for the amazing views and magnification it gives of the night sky. A 70mm aperture with a 400mm focal length will allow you to see more celestial bodies, and it is particularly great for detailed close-ups of the moon.
The GoScope II comes with two anti-reflection coated Kellner eyepieces and a 5 x 24 finderscope for locating those celestial objects. A compact aluminum altazimuth tripod is included, which is lightweight and allows for tracking objects across the sky.
An included aluminum tripod is both lightweight and easy to set up. It can be extended to hold the tube at a maximum height of 43.5 inches and goes as low as 17.75 inches, making it suitable for most users. Weighing just 3.5 pounds in total, the whole kit stows away in the backpack for a complete portable solution.
Pros
Very affordable.
Image correct prism diagonal ensures your view is the right way up and correct left-to-right.
70mm aperture and 400mm focal length for clear views of the moon and nearby nebulae.
Just as good for daytime use as night sky viewing.
Lightweight and compact.
Includes plenty of accessories—two eyepieces, a finderscope, and Orion MoonMap260.
Rugged backpack protects it when in transport.
Cons
Not as sturdy as some other travel telescopes, with some loose fitting pieces.
Assembly can be difficult for novices.
---
3. Celestron 114LCM Computerized Telescope
Best Computerized Travel Telescope
The Celestron 114LCM is proof that getting a star-locating computerized telescope at a low price is not impossible. To make matters even better, it's very compact and relatively lightweight at just 13.2 pounds too.
At home, you may know where all the stars and planets are located in the sky, but what about when you're in the middle of a national park? A Newton reflector style of telescope, it has an impressive focal range of 1000mm with a generous 114mm primary mirror.
An easy SkyAlign procedure is all you need to do for this telescope to automatically locate thousands of stars with its GoTo system. A NextStar+ hand controller allows you to browse through the different planets, stars or galaxies, with info provided as you scan the skies.
The telescope comes with a lightweight tripod and everything else you need to get started, including high power and low power eyepieces, a red dot finder, and even a copy of SkyX planetarium software for your PC. The 114mm mirror provides images up to three times brighter than a 60mm refractor lens, for better viewing of star clusters.
Pros
An affordable computerized GoTo Newtonian telescope.
Lightweight aluminum construction and tripod for extra portability.
Very easy to set up with just an alignment of the two brightest stars in the sky needed.
Over 40,000 objects in the SkyAlign library.
Includes two high-quality eyepieces for better images and magnification options.
Hand control makes it simple to use and provides extra info as you gaze at the stars.
Ideal for deep space objects like star clusters and nebulae.
Includes everything you need but the batteries.
Cons
Eats batteries, like most computerized telescopes. It may be worth investing in an external 12-volt battery—but this may limit the portability.
The lightweight computerized mount wobbles slightly when you manually adjust the focus.
May need some additional moon filters for the best lunar astronomy.
---
4. Orion StarMax 90mm TableTop Maksutov-Cassegrain Telescope
Best TableTop Portable Telescope
Tabletop and portable might not be two words you expect to see together too often—when do you take a table out with you on expeditions? However, this powerful compact telescope can also be mounted on a sturdy tripod or the tube can be removed from its mount for use on a camera tripod.
Just be warned—when you add the weight of a rugged tripod at about 2 pounds minimum, the whole kit will weigh over 9 pounds, hardly backpack carrying. A threaded collar on the base of the stand attaches the pivoted/rocking base; just ensure your tripod can support it.
The benefits you do get with this "tabletop scope" include a large 90mm aperture, which gathers enough light for stunning views of brighter deep space. The base provides a stable viewing platform, especially when using the 25mm eyepiece for higher magnification. An EZ Finder II reflex sight allows for easy aiming at celestial bodies.
Pros
Extremely compact Makustov-Cassegrain telescope with a 90mm aperture.
Weighs only 6.5 pounds when assembled, but will be heavier with a sturdy tripod.
Sturdy design with a stable base, even better on a firm surface.
Can also be used with a tripod, with support for a ⅜ inch or ¼-inch–20 threaded post.
Includes two 1¼-inch eyepieces.
90-degree mirror diagonal for correct perspective viewing.
Ideal for users of all ages.
High-quality optics for celestial and planetary viewing.
Starry Night software and collimation cap included.
Cons
Adjustment and setup can take longer than a refractor.
May not be advanced enough for some intermediate or expert users.
---
5. Celestron 70mm Travel Telescope (21035)
Best Portable Telescope For Young Travellers
No, we're not sponsored by Celestron—they just make damn fine telescopes at good prices. We couldn't look at the best travel telescopes without mentioning this award-winning telescope. In previous years this telescope has won many awards including Campfires Magazine's "Gear of the Year" award.
Given the Celestron quality optics and the crisp images this 70mm aperture refractor telescope offers, you can't go far wrong. For kids or beginners who want their own telescope to take on the next trip, it includes everything they need—even the bag to put it all in.
An aluminum tripod is lightweight and has been designed with feet which will be steady on any surface. The panhandle altazimuth mount has a clutch control for smooth and accurate movement. The scope includes two eyepieces (20mm and 10mm), a 45-degree erect image diagonal and a 5 x 24 finderscope.
Pros
Offers great value for money—includes Starry Night software and lunar maps and star charts are often thrown in.
Lightweight and extremely portable.
Padded backpack offers the ultimate protection.
Quality Celestron fully coated lenses with a 70mm aperture and wide field of vision.
Panhandle Altazimuth control offers more accuracy when pointing at the stars or faraway galaxies.
Plastic lens shade extends to protect from glare or for daytime use.
High and low power eyepieces—although no Barlow lens included.
Crisp images ideal for detailed views of the Moon's surface and nearby planets.
Easy to use and set up for kids or beginners.
Cons
To keep costs down and the scope lightweight, lots of plastic parts have been used.
Plastic focus dial control feels flimsy and may break if too much pressure applied.
Tripod is more suited to tabletop use—too lightweight and wobbles with the legs fully extended.
Magnification may be disappointing for more seasoned astronomers.
---
Why Do You Need a Portable Telescope?
It's often argued your best camera is the one that you can have with you at all times. There's no point having a huge cumbersome photo device if you can't take it with you to get those "on the spot" outdoor shots. The same is true for telescopes.
Although your home telescope may give you excellent views of the celestial skies from your home, you are always going to be fighting that light pollution and smog. Sometimes you may want to drive out into the nearby desert or countryside for a less polluted view of the planets and stars.
A portable or travel telescope will be much easier to carry around than your heavy home model which often needs a secure anchor point too. Maybe storage is limited in your small apartment and you will benefit from a more compact design.
Whether you have been infected by the travel bug or are storage-space challenged, we have taken a look at what to consider in the best "grab and go" telescopes.
What to Look for in the Best Portable Telescopes
Choosing a telescope for travel or portability involves making many of the same decisions as selecting your home telescope. You will want to do some research to make sure you're not sacrificing too much in the way of aperture or magnification for that extra portability.
Size and Weight
The size and weight of a telescope is the most important factor when deciding how suitable a telescope will be for travel. A smaller and more lightweight scope will be much easier to be carried conveniently and won't interfere too much with your travel luggage.
This may limit the size of the aperture, especially in refractor scopes, ideally of 70mm or 100mm maximum, as larger apertures will also be heavier. Remember you may need to hike to your eventual stargazing spot and you'll have other equipment to carry too. Heavier telescopes or spotting scopes will need a tripod to secure them to, all of which adds weight.
A good weight for a traveling telescope would be under five pounds and if you intend to fly with the scope you may want to check it fits within hand luggage limitations. The last thing you want is to arrive at your destination to discover a smashed up lens or mirror. Smaller, more portable, scopes will also be much easier to store in the trunk of your car on road trips.
Is the Telescope Resistant to Different Weather Conditions?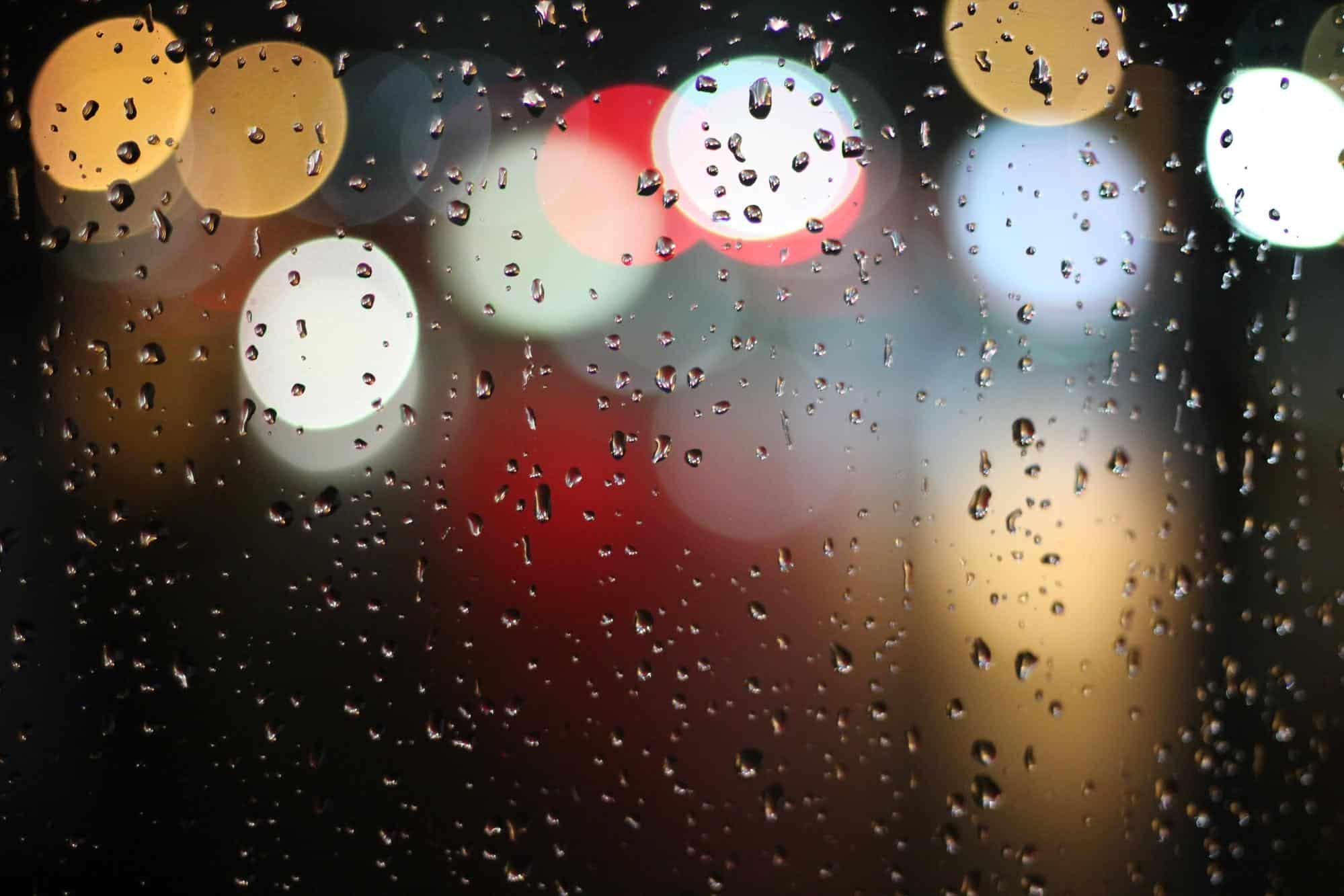 Unfortunately, when traveling, you can't always predict the type of weather conditions you will be using your telescope in. You want to know that whatever the weather is doing, your telescope will provide the best images and be safe. We would always recommend you look for a telescope which is both waterproof and fog proof.
Many of the closed tube refractors' tubes will be purged with nitrogen, which helps prevent fog buildup and will also be watertight. Pretty much like your other gadgets, telescopes will often advertise their water resistance using the IP scale.
By watertight we don't mean you can take your telescope swimming with you—why would you want to? A waterproof telescope may be able to withstand heavy downpours but water will start seeping in if it's submerged for longer than a few seconds.
Which Type of Telescope will be Most Outdoor Resistant?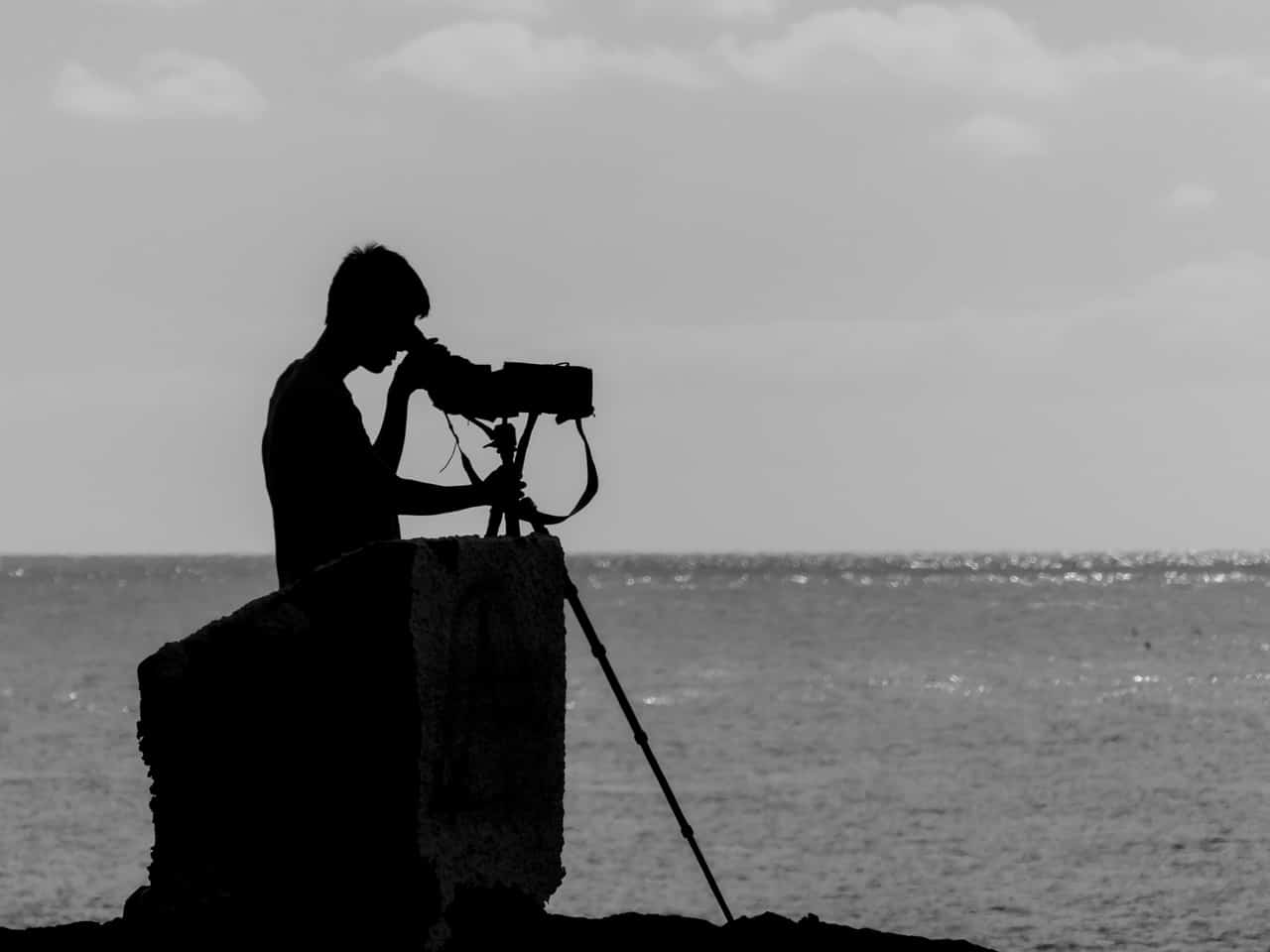 Without a doubt, refractor telescopes will generally be more suitable for travel and use in the big outdoors. The sealed tube design means that there's less chance of foreign bodies getting in, and with just two lenses, there's less to get knocked out of place.
The bad news is that if you want to get a larger aperture, it will normally mean a much longer tube, which can reduce the portability. There are however many "spotter-style" scopes, like those used by hunters, which are now suitable for astronomy and can be quite compact.
A reflector scope can offer a larger aperture in a more compact scope, but the open tube design may be unsuitable for many outdoor environments. Used in dustier environments or the desert, the mirrors can often get clogged with debris and need regular cleaning. They certainly won't be waterproof either, so no good for use in rain showers.
A compromise can be a compound telescope, which uses both mirrors and lenses but in a sealed design. These offer the larger aperture of a reflector scope but they can also be more expensive than many simple reflectors. However, the sealed design will be more suited to the harsh outdoor conditions, although images may be dimmer.
How Versatile Is a Travel Telescope?
Do you intend to use the telescope for just astronomy, or would bird-watching and other terrestrial options be useful to you? Refractor telescopes offer the best of both worlds and can make your trip much more rewarding, both day and night.
If it's just a telescope just for celestial viewing you need—for those astronomy club gatherings maybe—a reflector may be a better choice. A reflector will normally offer more bang for your buck, with a larger aperture for more light gathering at night.
If you want to use the telescope for astrophotography, consider whether it can use an afocal bracket for attaching a camera. Many of the refractor telescopes can be attached directly to the body of a DSLR camera for use as a long telephoto lens—ideal for distant deep space objects or when bird watching.
Finder Scopes Will be Useful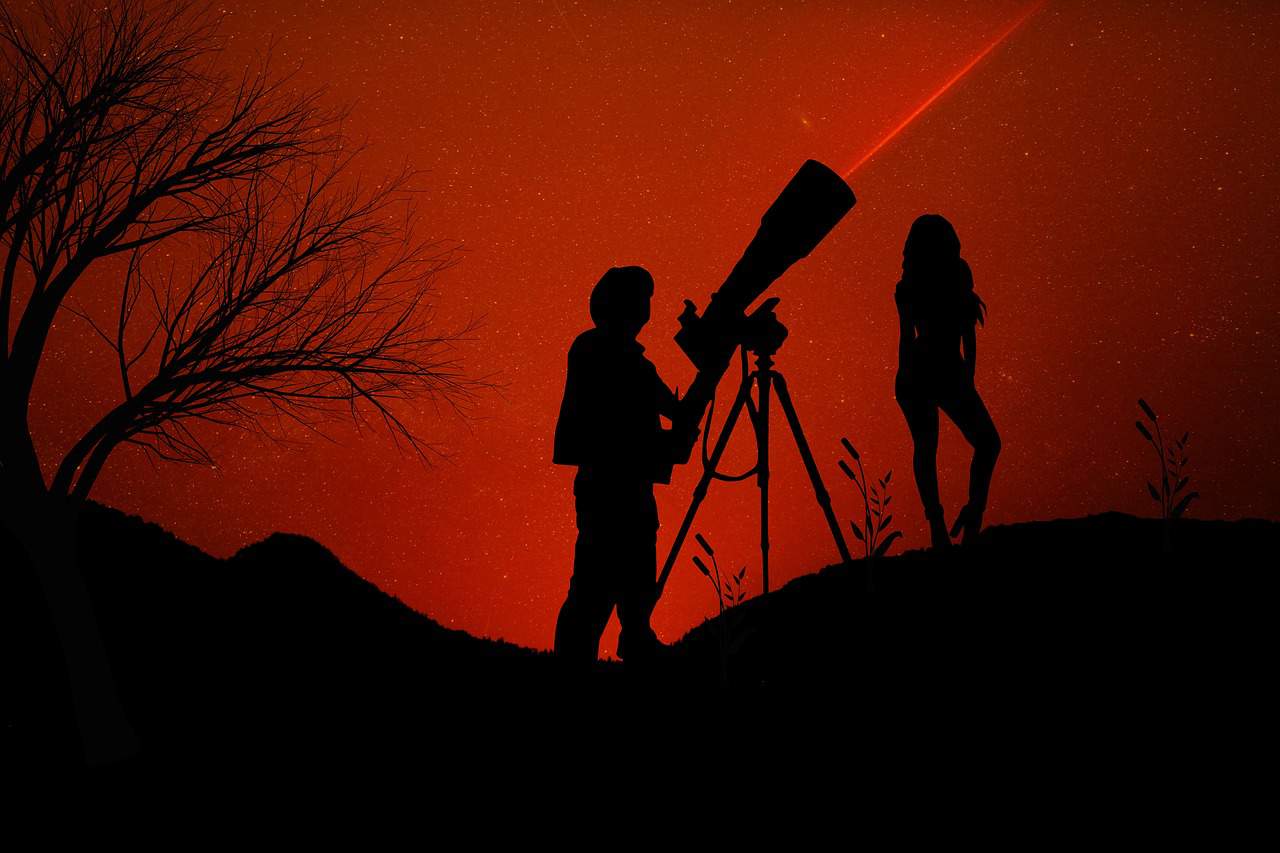 Moving your telescope from location to location, it can be difficult to keep track of the many different locations of the celestial objects. A finderscope can be helpful in pinpointing the specific area where the object you want to study is.
Some telescopes which are classed as portable will have computerized motors which can be aligned to two or more of the brightest stars. There are even GPS apps for your smartphone which can help locate specific stars or constellations if it's not already built into the telescope.
The following brief YouTube video looks at some of the best apps for Android phones for star navigation.
The Mount or Tripod
In an ideal world, just holding the telescope in your hands or on your shoulders would be enough. Even the most compact telescopes will feel heavy when used for longer periods of time.
We also know that the more magnification you get, the more susceptible to shake an image is. Mounts can hold the telescope steady, ideal for astrophotography and enabling you to track objects in the sky.
You should ensure the tripod you choose is lightweight, easy to set up and sturdy enough to be used on uneven ground. Altazimuth tripods tend to be cheaper, easier to use and more portable. The horizontal and vertical movement will allow you to follow objects on both axes as the Earth rotates.
Tabletop telescopes may have a better aperture in a smaller form than some travel refractor scopes, but they will need a steady surface or counter to rest on. Check if there is any facility for mounting on a tripod or if it comes with a computerized mount for use on a tripod.
Other Factors to Consider
When you're choosing the best travel telescope, you will still need to consider many of the same factors you would when buying a home telescope. The aperture, focal length, lens coatings, and other considerations will affect how much you can see through your telescope and your overall satisfaction.
As we've covered in our telescope buying guide, perhaps one of the most important other factors is ease of use. Sometimes you will be in darker environments or more hostile conditions, where it can be difficult to set up a more complicated telescope.
Final Thoughts
Our overall best portable telescope was the Celestron Regal M2 100ED Spotting Scope for its portability and large aperture. Just because something is a compact telescope doesn't mean you have to sacrifice the light gathering larger lenses of your home telescopes.
Spotter scopes may traditionally be thought of as more the domain of bird watchers and hunters—there's no reason why you couldn't use the Regal M2 for terrestrial viewing. However, the Celestron brand name should reassure you of its astronomical credentials.
We hope our review and buying guide has inspired you to get out into the open with a portable telescope more often. If you have any questions or stories you would like to share, please feel free to comment below. We will answer any questions to the best of our knowledge or at least point you in the right direction—hopefully up to the skies!