Have you ever looked through another less powerful or cheaper telescope and wondered why the image is so much better than yours? Perhaps the owner has invested in a better eyepiece, or maybe the telescope came with a higher quality eyepiece.
Good telescope eyepieces are one of the most essential accessories you can buy for your telescope. A telescope won't work without an eyepiece, and the best eyepieces will increase the magnification and clarity of an image, just like our top pick, the Orion telescope eyepiece and accessory kit.
If you are looking to upgrade your stargazing experience, this guide will tell you what to look for in the best telescope eyepieces.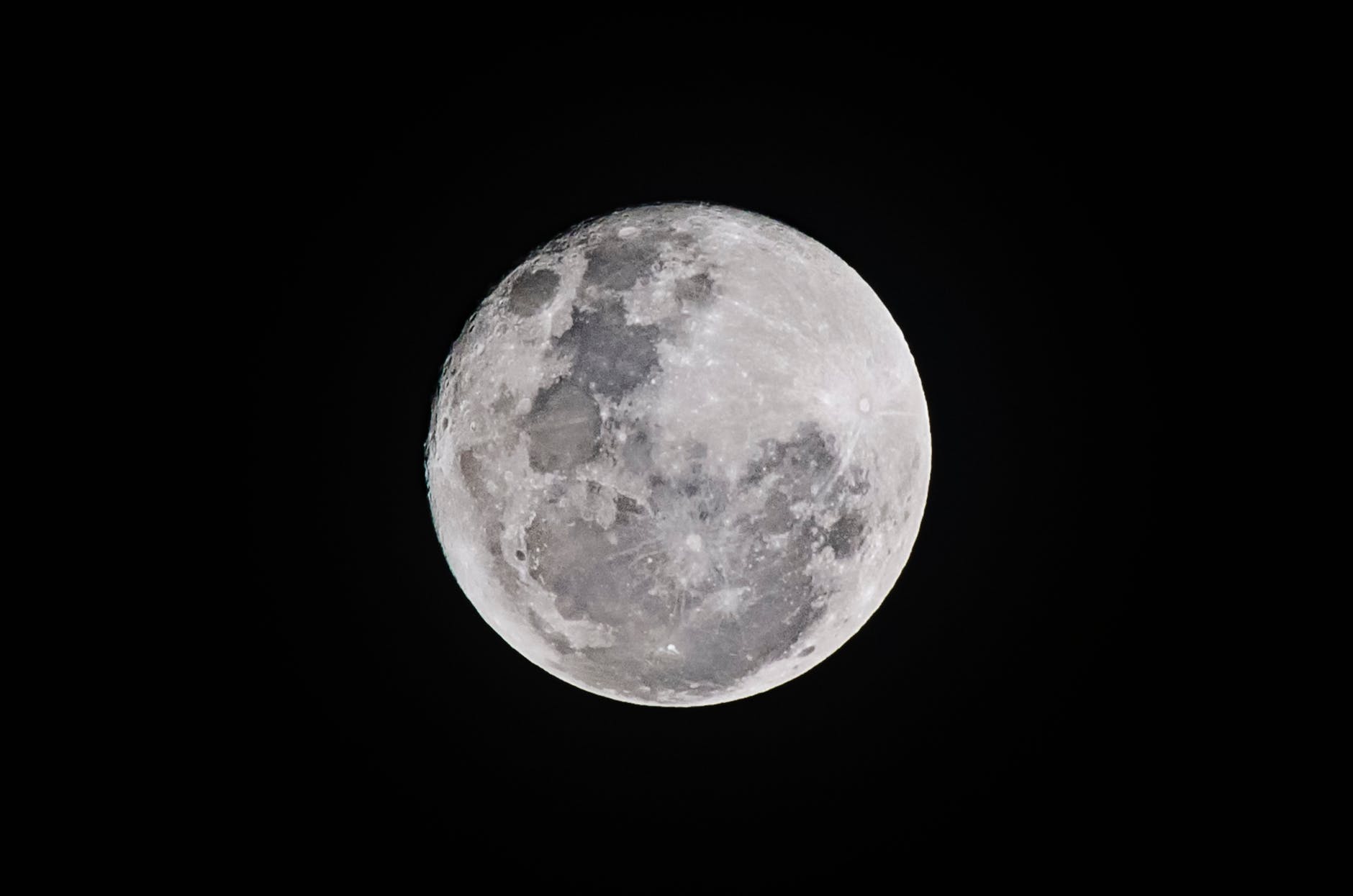 Our Best Telescope Eyepieces At A Glance
List Of The Best Telescope Eyepieces
With so many eyepiece options on the market, it can be hard to decide which will help you get the best from your telescope. Below I have listed some of the best telescope eyepieces for viewing planets or other celestial bodies.
A common misconception is that you must use an eyepiece made by the manufacturer of your telescope. As long as it's the right barrel size, you can interchange between makes—just check the diameter of your focuser first.
---
1. Orion 1.25-Inch Premium Telescope Accessory Kit
Best Planetary Eyepieces Kit
Focal lengths: 6.3mm, 7.5mm, 10mm, 17mm, and 40mm
​Although many would argue a kit with five eyepieces, like this one from Orion, is overkill, it offers incredible value for money. You are getting five quality eyepieces which have been fully coated with magnesium fluoride for less chromatic aberration.
The black, anodized-aluminum housing of each lens results in a clear and sharp high-contrast image. The kit includes Sirrus Plossl eyepieces, with focal lengths of 6.3mm, 7.5mm, 10mm, 17mm, and 40mm.
Pros
Wide, 52-degree field of view with each lens.
High quality 2x Barlow lens makes it almost like buying 10 lenses for this great price.
Five planetary filters and one moon filter also included.
Fits all telescopes with a 1.25-inch focuser.
Cons
Not great for beginners, with no clear instructions included.
---
2. Celestron 8-24mm 1.25″ Zoom Eyepiece
Best Zoom Eyepiece
Focal length: 8mm to 24mm
​An alternative to a case full of multiple lenses like the one above is a zoom lens which can offer a range of focal lengths and magnifications. Instead of purchasing three or four different eyepieces, this fully coated optical eyepiece offers focal lengths from 8mm to 24mm.
Using the eyepiece is as easy as a zoom lens you will be familiar with on a DSLR camera. There's no changing lenses between viewing planets or distant space objects, just turn the barrel slowly until you achieve the desired view. It's great for locating celestial objects and then zooming in for a more detailed observation.
Pros
Wide, 60-degree field of view at 24mm focal length.
Rubberized eyepiece with folding eyecup, for both glasses and non-glasses wearers.
Quality fully coated optics.
Same price as two to three budget telescope eyepieces.
Cons
Can take practice to use—friction of turning the zoom can move the telescope from its position.
Not suitable for use with binoviewer telescopes—hard to align two pieces exactly the same.
---
3. SVBONY Telescope Eyepieces
Best Budget Telescope Eyepieces
Focal length(s): 4mm, 10mm, or 23mm.
​These budget starter eyepieces from SVBONY are ideal for beginners, they are so inexpensive that there's no fear of breaking them. Unlike many other cheap eyepieces which are provided with telescopes, they offer a wider, 62-degree field of view.
When you use the 23mm eyepiece, it's almost like gazing at the stars through a starship window. The optical quality is crystal clear with no visible distortion, and fully multi-coated (FMC) optics enhance the light transmission. An aspherical eyepiece design makes them some of the best eyepieces for viewing planets in more detail.
Pros
62-degree apparent field of view for more detail and definition.
Metal barrels with a rubbery coating are lightweight and durable.
FMC optics for high achromatic images.
Standard 1.25-inch diameter fitting.
Excellent value for money with a lifetime warranty too.
Cons
The 4mm lens may be too powerful for telescopes with longer focal lengths; check the maximum usable magnification of your scope first.
May not be good enough for some more expensive telescopes, although fine for a starter scope and usually better than the eyepieces provided.
The lens is plastic.
---
4. Tele Vue 13mm Ethos 2"/1.25" Eyepiece with 100 Degree Field of View
Best Telescope Eyepieces For Planetary Viewing
Focal length: 13mm
​This premium eyepiece comes with a 13mm focal length for superior magnifying power. This is an ideal planetary eyepiece, which will give a greater magnification of many planets' surfaces.
What makes this lens really special is the 100-degree field of view for an ultra-wide planet viewing experience in more detail. It comes with two different focuser lenses, including the 1.25-inch standard broad observation and a 2-inch ultra-broad observation focuser for telescopes that support it.
Pros
Compact enough to carry with you and easy to set up.
Low pupil sensitivity is ideal for daytime use too.
Flat finished baffles and ultra-low reflective coatings for high contrast images.
Extra wide field of view and complete control over angular magnification distortion.
Cons
Costly—more expensive than many telescopes.
Wide angle lenses like this are not ideal for astrophotography.
---
5. Celestron T Adapter/Barlow 1.25 Universal
Best Barlow Lens
​Not really an eyepiece, but we couldn't look at the best telescope eyepieces without featuring a Barlow lens. This universal Barlow lens and T-adapter is actually three accessories in one unit. Not only does it double the magnification of any 1.25-inch eyepiece, but it can also be used for prime focus astrophotography and tele-extended photography.
Basically, you can use the t-ring adaptor to attach a telescope, like a long telephoto lens, directly to your camera. You can also, with an additional t-ring thread, use it to double the magnification of any lens or telescope with a camera.
Pros
Quality Barlow lens from Celestron, with multi-coated lenses for 2x magnification.
Easy to use and double the versatility of your eyepiece collection.
Great for astrophotography too.
Cons
Barlow lens can slip and rotate when being used occasionally.
Some telescopes may struggle to focus with this lens when used for photography.
Only a t-thread—needs an additional t-ring adaptor which is camera-specific.
---
Why Do You Need to Buy a New Eyepiece or Eyepieces?
"Surely my telescope will come with an eyepiece, why do I need another?" you may be asking. Maybe your starter scope came with two or three low-quality eyepieces, or a more advanced telescope may have come with just one really good quality eyepiece. It may just be that you want either more, or even less, magnification.
While it's a nice gesture of the telescope maker to supply eyepieces to get you started observing, they are normally of modest quality and capability. Better quality optics and a wider choice of magnification options are the reasons most astronomers quickly upgrade their eyepieces.
Magnification and the Eyepiece
Many people mistakenly think the telescope and its size is the main factor of magnification. It isn't!
Focal Length of a Telescope
To understand magnification, we first have to be clear what focal length is.
The focal length of your telescope is typically measured in millimeters and is the clearest indicator of the power of your telescope. It's the distance between the objective lens or primary mirror to where your telescope focuses.
The longer the focal length of a telescope, the more powerful the scope will be, the larger an image and the smaller the field of view. A telescope which has a focal length of 1000mm will have twice the power but half the field of view of a 500mm telescope. You may see celestial objects bigger, but you will see less of them.
Calculating the Magnification
The eyepiece at where your telescope focuses will determine the magnification of your telescope. Just like the telescope focal length, the focal length of an eyepiece is also measured in millimeters. The 1.25-inch measurement you often see on eyepieces is the barrel size, more of which, we'll discuss later.
Magnification = Focal length of telescope/focal length of eyepiece
An eyepiece with a smaller focal length will give a higher magnification on a particular telescope. For example, an eyepiece with a focal length of 10mm will give a 100x magnification on a 1000mm focal length telescope. A 20mm focal length eyepiece will only give 50x magnification on the same 1000mm scope.
A longer focal length of the eyepiece will give less magnification but a wider field of view. There is also an upper limit to the magnification of a telescope and if you push over it, the result may be a blurry and poor image.
This short YouTube video, from leading telescope manufacturer Celestron, clearly explains how to calculate the magnification of your telescope.
​What Is the Optimum Magnification of an Eyepiece?
Here's where it gets confusing—after all those focal lengths in millimeters, the calculation for the maximum usable power is in inches. As a rule, the highest usable magnification of your telescope will be 50x the aperture in inches.
Highest usable magnification = Aperture (inches) x 50
A power which goes above the highest usable magnification will appear low contrast and dim. As the magnification increases, the sharpness or detail of an image will deteriorate, and so too will the field of vision. Because you will be pushing the limits of your telescope, the exit pupil size will be smaller than your pupil and result in darker images.
Higher power magnification tends to be preferred for observing brighter objects, like the moon, planets or binary stars. Meanwhile, lower magnification can give that wider field of view for larger objects or locating more objects.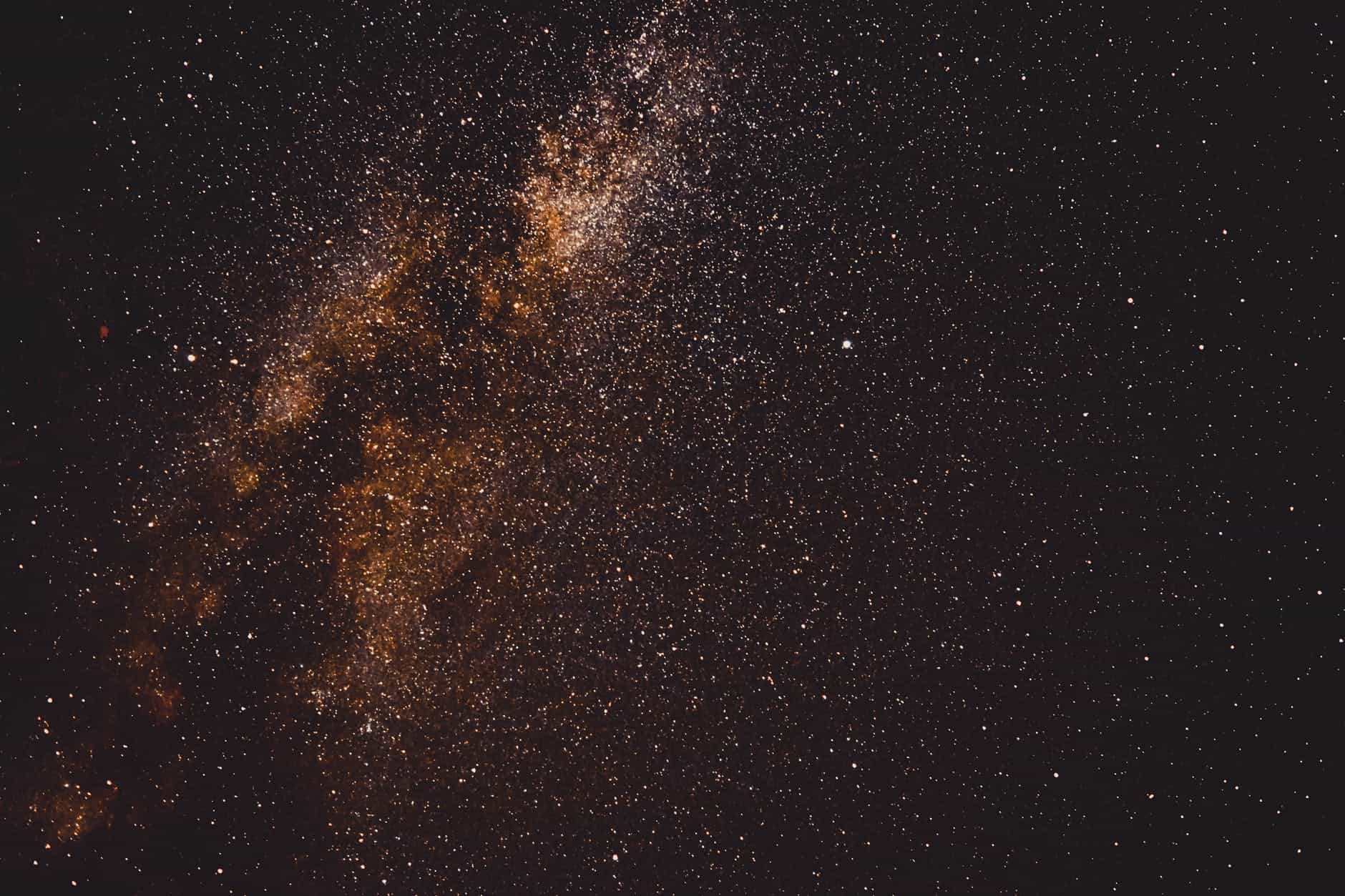 How Many Eyepieces Do You Need?
It's very tempting to go out and purchase the kit with the largest number of eyepieces available, but do you really need that many? And are they all as good a quality as just purchasing two or three select eyepieces?
The best eyepiece for planetary viewing will be completely different from the one you use for finding distant galaxies or nebulae. Since your astronomy hobby will involve viewing many varied objects, you will need to cover a wide choice of magnification options.
We recommend at least three different eyepieces:
A high magnification eyepiece for the moon and planets.
A medium magnification for observing brighter deep space objects, like star clusters, galaxies, and nebulae.
A low magnification eyepiece for faint deep space objects or objects which fill your field of vision. This lens will also be most useful for locating objects in the night sky.
What About a Barlow Lens?
A Barlow lens isn't an eyepiece as such, but is a great way of doubling the size of your eyepiece collection. Depending on the magnification of the Barlow lens, it can increase the power and magnification of your eyepiece by double or triple.
For example, a 2x Barlow lens, when used with a telescope of 1000 mm focal length and an eyepiece of 20mm, will give a power of 100x magnification.
Power = Barlow lens power x (focal length telescope/focal length eyepiece)
Or
Power = 2x (1000/20) = 100x
This affordable accessory will fit between your eyepiece and focuser and can be much cheaper than buying a couple more eyepieces. You could just choose a low-power eyepiece and a medium eyepiece, rather than investing in three when starting out. Many telescope kits will already come complete with a useful Barlow lens.
The Size of an Eyepiece—Which Is Right for Your Telescope?
Although the size of the focal length will affect the magnification of your eyepiece, the physical size of the barrel will affect whether it fits your home telescope. Again, it's a mix and match, imperial and metric measurements, with the barrel size given in inches. The majority of eyepieces will come in two different diameters: 1.25 inches or 2 inches.
A 1.25-inch diameter barrel eyepiece is favored by most telescope manufacturers, even though a 2-inch offers a wider field of view. A smaller, 1-inch diameter, can be found on some older telescopes, but is very rare now, due to its very limited field of view.
Some telescopes may come with a 2-inch size but will normally provide an adapter which allows the use of 1.25-inch eyepieces. You would only need a 2-inch eyepiece when using very low magnification eyepieces with a wider field of view—again check your telescope offers a way of converting the focuser to 2 inches.
The following YouTube video covers the basic sizes of telescope eyepieces and when you may need them.
​The Cost of the Best Telescope Eyepieces
As a rule, you will pay more for a better quality of image or sharpness, and wider apparent fields of view. If you are just starting out or are an amateur astronomer, there's nothing wrong with choosing the best cheap telescope eyepieces.
Some kits made by various manufacturers, like Meade or Celestron, will offer the best telescope eyepieces for the money. Extras included in many of the multi-eyepiece kits will include filters and maybe a Barlow lens, to further enhance your planetary viewing.
Conclusions
A telescope will often only be as good as the eyepiece it uses. Don't hesitate to pay extra for a premium eyepiece or set of eyepieces as they will always bring out the best in your telescope and stargazing experience.
The best telescope eyepieces will be a one time investment—if you should upgrade to a better telescope you can always use your good eyepieces on the new scope.
For beginners and intermediate astronomers alike, I would recommend the Orion 08890 1.25-Inch premium telescope accessory kit. Five high-quality, fully coated eyepieces will offer a variety of celestial viewing options. Extra filters and a Barlow lens will be additionally useful for an enhanced contrast when observing planets or the Moon.