There's no denying that traveling and photography were always tied in with each other. The entire experience of taking photos benefited a lot from the person's ability or desire to visit different locations and cultures.
The same holds true in astrophotography, where traveling to remote locations is needed if you want to get the best possible results and avoid the negative effects of light pollution. So, when choosing the right gear for your journeys, finding the best camera bag for travel that suits you the most should be your top priority.
Our best overall camera bag of choice is the Manfrotto Noreg Messenger 30 since it offers the most features and the least compromises.
But be sure to take a look at the rest of our list to see the other camera bags that made the cut.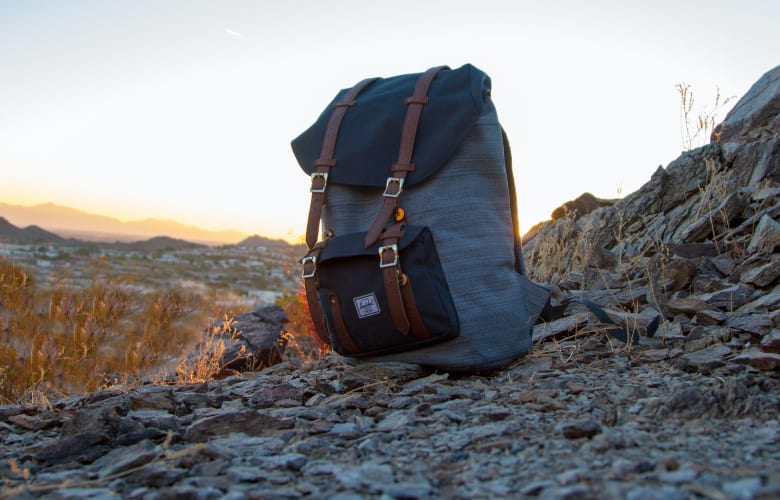 List of the best camera bags for traveling
---
1. Manfrotto Noreg Messenger 30
Best overall choice
Weight: 3.09 pounds | Dimensions: 20.59 x 14.69 x 7.72 inches
The Manfrotto Noreg Messenger 30 is one of the most flexible camera bags for traveling on the market. Its main selling point is its modular design. It consists of three parts, and each of them can be used separately.
The main bag, a smaller inner camera bag that can also be used as a shoulder bag and lastly, a laptop compartment, which can also be used as a sleeve.
The camera bag itself can hold a mirrorless camera and a pair of smaller lenses (or a single telephoto lens) while the laptop part has enough room for a 15-inch laptop and a 9.7-inch tablet.
So, it's certainly nice to have the option to carry all your editing gear with you at all times and have the option to upload your photos and videos from anywhere around the world.
On top of that, the bag itself is protected from shock damage, has a front pocket for smaller accessories, a place to hold your bottle, a tripod holder, and gives you a way to access its contents even when its flap is closed thanks to the large zipper found on the top.
Pros
Modular and flexible design
A lot of room for the camera and the lenses
Shock damage protection
Has a storage pocket reserved for a laptop and a tablet
Cons
---
2. Gitzo Century Traveler Camera Messenger
The second best camera bag for travel
Weight: 2.71 pounds | Dimensions: 15.35 x 5.51 x 11.02 inches
The Gitzo Century Camera Messenger is an interesting take on a bag meant for traveling. The reason for that is its unique tripod pocket found on its bottom. It is usually concealed inside the bag to keep it compact, but you can easily release it and use it to store away a small to a medium-sized tripod.
What's also great about the Gitzo Messenger is that it uses genuine Italian leather as its primary material and is also water-resistant thanks to the special treatment given to the leather itself.
So no matter the conditions you find yourself in while you're out and about with your camera, you won't have to worry about durability at all.
It is also easy to access the bag's contents thanks to the magnetic flap, which can also be folded away inside the dedicated laptop compartment and give you a fast way to get to your camera or switch your lenses.
As an added bonus, the bag also comes with its own rain cover and a dust-resistant pouch to protect it when it's not in use.
Pros
Offers a smart way to hold a tripod
Water-resistant
Made from real leather
Easy to access to the main compartment
Includes a dust-resistant pouch
Cons
It could use less plastic in its construction for the price
---
3. CADeN Camera Bag
The best budget camera bag for travel
Weight: 2.46 pounds | Dimensions: 13.39 x 9.45 x 6.5 inches
If you're on the lookout for an affordable travel camera bag and you want it to be waterproof, then the one from CADeN will be an excellent choice for you. It comes with a rain cover that repels water and a water-resistant bottom; so, double the protection.
It has all the necessary compartments to fit a mirrorless camera with up to three lenses, a 14-inch laptop, a mid-sized tablet, and all of your smaller accessories like lens caps, a battery bank, or a set of cleaning cotton swabs. There's also a stretchable pocket on the side of the bag and two straps on its bottom to hold a tripod.
You will also be able to rearrange the insides of the bag thanks to the removable velcro separators. Attach two of them and you have a perfect setup for your camera and your lenses, or leave only one and use it to hold your drone in one compartment and its controller in another.
Pros
Great balance of features and fair price
Waterproof
Can hold both a 14-inch laptop and a tablet
Includes dedicated straps for a tripod
Cons
Not as durable as more premium offerings
---
4. Altura Photo Venture Camera Bag
The second best budget camera bag for travel
Weight: 1.9 pounds | Dimensions: 11.8 x 8.6 x 6.3 inches
The Altura Venture Camera Bag is yet another example of how far the industry has come and how much of a bag you can get for not much money. Firstly, you'll notice a different design from more traditional camera bags. This one looks more clean and sleek, mostly thanks to the dark blue color and the pronounced leather-like Altura logo on the front.
It's also exceptionally lightweight and water-resistant at the same time. The thick padding inside also provides a lot of protection while also featuring removable inserts to help you optimize the main compartment for your particular needs.
You can set it up to hold a DSLR and a large lens or mirrorless camera with a couple of smaller ones, it's all up to you.
There's also a large zippered pocket on the front of the bag capable of keeping anything from filters and extra battery packs to your smartphone and portable hard drives.
The camera strap is also detachable and you'll be able to carry the bag by its handle if you prefer it that way.
Pros
Attractive design
Water-resistant
Decent level of customization thanks to the removable inserts
Contoured tabs on zipper pulls are a nice touch
Cons
No dedicated compartment to hold a laptop
No room for a tripod
---
5. AmazonBasics Large DSLR Camera Gadget Bag
The best camera bag for travel for beginner photographers
Weight: 1.56 pounds | Dimensions: 12.52 x 9.06 x 7.28 inches
If you consider yourself a beginner in photography and you've finally managed to get your first camera and lenses, but you also want to invest in a protective camera bag, then take a look at what the AmazonBasics DSLR Camera Bag has to offer.
Compact, lightweight, and portability are all big selling points for this bag. As long as you don't fill it to the brim with items, you should never feel too burdened by its weight and size. Still, it can also hold a lot of gear thanks to the large inner space. A couple of lenses, a flash, and a smaller DSLR or a mirrorless camera is certainly a realistic scenario.
While it won't fit a laptop, it can hold a tablet device, so you will still have a larger screen at hand for editing and viewing your photos on the go. There's also one large zippered pocket on the front and two on each side of the bag designed to hold smaller accessories and even the space on the bottom for your tripod, so you can always be ready for starry night or astrophotography.
Pros
Affordable price point
Lightweight and portable design
Impressively large main compartment for a beginner's camera bag
Includes two large side pockets and one the front
Has dedicated straps on the bottom designed to hold a tripod
Cons
No water protection
Not durable enough for harsher environments
---
6. Pelican Weatherproof Duffel MPD40
The most durable bag for travel
Weight: 2.31 pounds | Dimensions: 25.20 x 17.32 x 5.51 inches
There's one company name in the camera bag industry that has always been a synonym for durable products and that name is Pelican.
Their Weatherproof Duffel MPD40 bag is specially made for enthusiast and professional photographers in need of a large and rugged camera bag for travel that can hold plenty of items and survive in almost any environment.
It is no wonder that Pelican have decided to use the familiar 1000D nylon fabric as the primary material considering the reputation they've gained for their reliable protective hard cases.
The nylon itself also offers water repellent coating, as do the zippers on the pockets, all part of the mission to prevent any water reaching your valuable camera gear.
Since it offers a volume of 40L, there is no lack of room for any kind of equipment, be it for a professional DSLR and its lenses or a big drone. You could even fit a notebook with a large 17-inch display if you require so much screen real estate.
On top of that, the bag features both a handle and a strap, so you can choose your own way of carrying it around with you.
Pros
Water-resistant
1000D nylon offers excellent durability
Unparalleled level of storage room
Capable of holding even a large 17-inch laptop
Can be used either as a backpack or a carry bag
Cons
Not the most portable camera bag for travel out there
---
7. Commander Optics Large Universal DSLR Camera Case
The second most durable camera bag for travel
Weight: 1.21 pounds | Dimensions: 11 x 7 x 7 inches
Suppose you're looking for a camera bag that screams ruggedness and durability but you are also a budget-conscious photographer. In that case, the Commander Optics DSLR Camera Case should be your first choice above any other bag.
It certainly won't win any design contests or be the most comfortable thing to carry around, but you can be sure that it will protect your camera and lenses from any potential accidents.
It's capable of accomplishing such a task thanks to the thick padding on the inside of the bag and a hard shell on the outside, rather than the regular softer fabric found on most camera bags.
The bag itself has a main compartment big enough to hold a mid-sized DSLR or a mirrorless camera, a couple of lenses, and a flash, but you can make your own arrangements thanks to the removable separators.
Commander Optics have included one internal zipped mesh pocket and one on the front of the bag for your accessories.
Pros
Unique design focused on durability
Very affordable
Compact and lightweight despite being rugged
Offers plenty of room to store a camera and several lenses
Cons
There's no way to attach a tripod to the bag
Owners of bigger DSLRs or professional lenses may find it a bit too small
---
8. Manfrotto MB MS-M-GR Lightweight Street Camera Messenger Bag
The most lightweight camera bag for travel
Weight: 1.28 pounds | Dimensions: 14.17 x 5.91 x 9.84 inches
The Manfrotto MB MS-M-GR Messenger Bag aims to combine lightweight design with a lot of room for your camera and lenses, which is especially true if you own a mirrorless camera with an APS-C or a smaller sensor. You'll be able to carry up to 4 lenses in such a use case scenario.
There's also a dedicated compartment for a 9.7 inch iPad tablet or a similarly sized device, a great feature for those that own a camera with Wi-Fi or Bluetooth; just transfer your photos wirelessly from your camera to the tablet, and you can easily edit them on the go thanks to the large touchscreen.
You'll also be able to gain access to your gear more quickly, thanks to the large zipper on the top, without having to touch the protective flap.
There's also a stretch pocket on the side that can easily fit a water bottle and two zippered pockets (front and back) perfect for holding memory cards, cables, cleaning cloths, or extra batteries.
Pros
Very lightweight
Can hold up to 4 lenses together with a mirrorless camera
Durable fabric
Offers a lot of room for smaller accessories
Cons
Not ideal for those that carry a tripod with them
---
9. Peak Design Everyday Sling 6L
The most compact camera bag for travel
Weight: 1.58 pounds | Dimensions: 9.3 x 4.7 x 13.8 inches
The Peak Design Sling 6L is a sleek, lightweight, and portable sling travel bag that's very easy to use and won't take much space on your back or in transport. It's available in three colors (Black, Ash, and Midnight Blue), so you can either make it stand out from the crowd or maintain a more subdued and stealthy look.
It's made out of weatherproof impregnated fabric, which means that no water will be able to reach your gear if the bag gets splashed or caught in the rain. The main shoulder strap is also adjustable and will allow you to easily convert the bag into a hip bag for those days when you only carry your camera and a few accessories.
The bag itself has enough room to hold a mid-sized DSLR with a lens attached to it, two additional lenses, a 10 inch or a smaller tablet, a couple of battery banks or camera batteries, your smartphone, and on top of it, several smaller items.
You can also rearrange the inside of the bag thanks to the removable inserts and again, attach a tripod to its bottom.
Pros
Lightweight and portable
Includes the necessary strips to hold a tripod
Weatherproof
Easy to use and capable of turning into a hip bag
Features a very durable zipper system
Cons
It can be challenging to take the camera out quickly if the bag is packed with items
---
10. Lowepro LP36413-PWW Photo Traveler
The second most compact camera bag for travel
Weight: 1.32 pounds | Dimensions: 9.45 x 7.68 x 12.6 inches
The main aim of the Lowepro Photo Traveler camera bag is to add a lot of space and flexibility into a package that's light and easy to handle, but also accessible to a lot of different photographers in regards to price.
The bag itself consists of two parts; the main compartment reserved for your camera and lenses, and the front part that is protected by the large zippered cover and ideal for carrying things like battery packs, cables, lens filters, and lens caps.
If you own a mirrorless camera, this bag will give you a lot of storage room for your lenses as well.
The font pocket can also hold a tablet device for all your editing needs on the go, and there's also one stretchable mesh pocket on each of the sides for additional smaller items or even a water bottle or two.
There isn't any option to attach a tripod to the bag, but such omission does make sense because the bag was made to be very portable in the first place.
Pros
Lightweight and compact construction
Good price point
Can hold a lot of lenses if combined with a mirrorless camera
Has a dedicated pocket for a tablet
Two mesh pockets on both sides of the bag are handy additions
Cons
No built-in straps to hold a tripod
No water resistance
---
11. Think Tank Photo Retrospective 7 V2.0 Shoulder Bag
The most water-resistant camera bag for travel
Weight: 2.64 pounds | Dimensions: 7.01 x 13.5 x 9.49 inches
If more than anything, you want a bag for travel that will stand out from the rest with its design, the Think Tank 7 V2.0 Shoulder Bag should sit on the top of your list. Its main material is a gray-colored sand-washed cotton material that looks unique and at the same time, provides a superior grip and is water-resistant.
To provide even further water protection, the bag also includes a seam-sealed rain cover. When it comes to storage space, the Think Tank V.20 will allow you to fit a large DSLR and a couple of lenses inside the main compartment and your accessories like the external battery pack, USB cable, or a flash unit inside its front pockets.
You will also be able to fit your laptop or a tablet as well, thanks to the separate compartment so you can publish and color grade your photos or videos while you're away from home, be it in a hotel room or on a bus/train.
Pros
Unique and attractive design
Water-resistant
Durable construction
Can hold a professional DSLR with a lens attached and two additional ones
Can be mounted on the handle of a large travel bag thanks to the strap on the back
Cons
No alternative or quicker way to access your gear
Only average amount of room for accessories and smaller items
---
12. Pacsafe Camsafe V8 Anti-Theft Camera Shoulder Bag
Best anti-theft camera bag
Weight: 1.6 pounds | Dimensions: 5.3 x 9.4 x 12.6 inches
As its name already suggests, the Pacsafe Camsafe Anti-Theft V8 is a bag that was purposely made to protect your gear from unwanted encounters. Its main feature is the eXomesh Slashguard stainless steel wire built inside the fabric itself, which protects you against those attackers planning to cut a part of your bag before taking it.
The smart zipper design and a separate Dual Release buckle can also be attached for added security.
So, this bag is an excellent choice if you find yourself spending a lot of time in more crowded areas like large cities, markets, or public transport. You'll also be protected during the rainy days thanks to the built-in rain cover.
As for available storage options, the V8 easily fits a DSLR and an additional lens inside its central area.
It also has two zippered compartments and two stretch pockets on each of its sides capable of holding smaller things like a water bottle, a pocket knife, or your lens caps, so you don't misplace them while you are using your camera.
Pros
Built-in rain cover
Lightweight
Protected against possible theft
Can easily fit a larger camera
Cons
No dedicated pocket for a laptop
---
13. Thule Covert DSLR Rolltop Backpack
The best hybrid camera bag for travel
Weight: 4.97 pounds | Dimensions: 17.72 x 7.87 x 21.26 inches
Here we have a hybrid between a roll top and a traditional backpack, and it's the Thule Covert DSLR Rolltop Backpack.
It works in two ways; use the zippered side opening to access items like your camera or lenses (this entire compartment is also removable) or use the rolltop part for larger items like blankets, shirts, or hats.
The inside of the bag also has dedicated pockets for a 15-inch laptop and a tablet, while the front has a large zippered part with a lot of additional pockets for things like lens filters, battery banks, lens cleaning pens, or even a snack bar or two.
The inside of the bag can also be customized to your liking thanks to the flexible and detachable velcro separators.
If you like to use a professional DSLR and a larger drone for your work, you will like all the available space inside this bag.
On top of that, the bag also offers rain protection and the necessary straps for a tripod, or alternatively, a large water bottle or a thermos.
Pros
An impressive amount of storage space
Combining the best of traditional and rolltop backpacks provides a lot of versatility
A lot of compartments to choose from
The interior layout can be easily set up in several different combinations
Water-resistant
Cons
Will be too bulky for some photographers
High price point
---
14. MindShift Gear PhotoCross 13 Sling Bag
The best sling camera bag for travel
Weight: 2.65 pounds | Dimensions: 9.4 x 14.2 x 2.2 inches
One of the first things you'll notice about the MindShift Gear 13 Sling Bag is its unique sling design. This bag was made for quick operation and little interference with the other gear you are carrying with you. It's also stable and straightforward to take off.
You won't have to remove it from your back to grab your camera gear since its main compartment can be accessed from the side; just unzip the protective cover, take your DSLR or your mirrorless camera and shoot away. You'll also be able to fit up to 4 standard-sized and 2 larger lenses inside the bag.
What's also included is a compartment designed for a 13-inch laptop, a small mesh pocket, and two straps on the side capable of holding a tripod.
The bag itself also offer some level of water resistance thanks to its waterproof zippers and durable materials
Pros
Water-resistant
Durable materials
A lot of room for different lenses
Easy to use
Cons
Could offer more outside pockets for smaller items
---
Buying guide to choosing a camera bag for traveling
What to look for in a camera bag for travel
Size and capacity
These are certainly the most important aspects of any camera bag. They come in many different shapes and sizes, from lightweight and compact ones to large ones meant for professional DSLRs, big telephoto lenses, or drones.
Luckily for you, all of them are capable of holding almost any type of DSLR or astro camera and at least one lens attached to it, but also accessories like batteries, SD cards, lens filters, and cleaning cloths since all the camera bags for travel have one or more pockets dedicated to such items.
As a bonus, the more advanced bags offer both straps capable of holding a tripod and also compartments dedicated to laptops or tablets (sometimes both). So, you've got lots of options to consider, just make sure that you pick a camera bag large enough to fit any additional gear you may purchase in the future.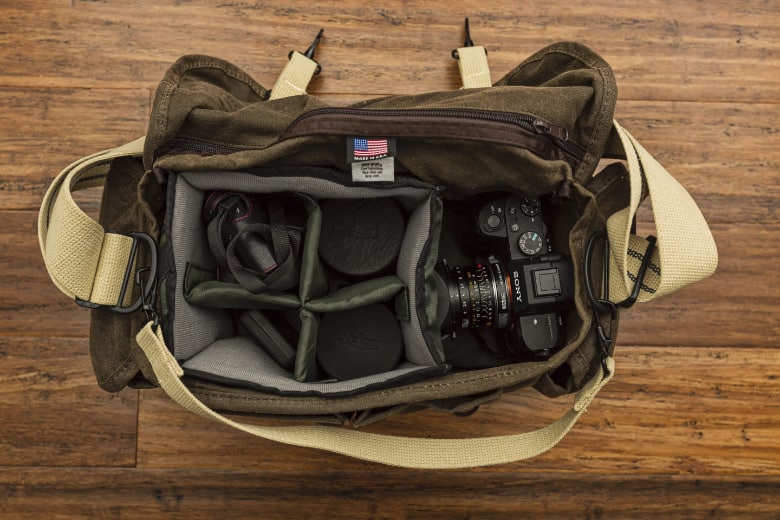 Durability
There are two main things to consider in regards to durability, water-resistance, and shock protection.
Some camera bags for travel offer basic protection from water damage with the help of built-in rain covers. More advanced ones often include more robust zippers on their pockets and are made from special materials capable of repelling water.
If your budget allows it, you should look for bags with metal buckles and adapters on their straps instead of plastic ones and, if possible, are made from 1000D fabric or leather materials for increased tear and rip protection.
The shock protection comes in handy if you accidentally bump your camera against something or drop it in the worst-case scenario. If protecting your camera is crucial, then have a look into a camera hard case as they are built specifically to keep your gear safe.
When it comes to travel bags, always look for one with thick padding inside and a harder outer shell instead of the more traditional softer fabric. 
Below is a video that puts some travel shoulder bags through their paces.
Flexibility
If you come across a camera bag that is praised for being flexible or versatile, it usually means a couple of things. The main thing that all of those products typically have in common is how their interior is designed.
It will include removable padded velcro separators, and thus, you give you the option to arrange the interior layout around your particular gear.
So, for example, if you only plan to carry one camera with a lens attached to it and a drone, you can only use one separator and split the inside into two compartments.
However, if you own a lot of smaller lenses and want to keep them all tidy and organized, use more than one separator and create one medium-sized and a couple of smaller compartments.
Another thing directly related to flexibility is the way you can access all your primary gear. Most bags offer one opening closed by a flap or a zipper, but there are more advanced ones that offer both; use the traditional flap when you want to change your lens or attach a flash or get to your camera more quickly through a zipped opening on top of it.
What are the main types of camera bags for travel?
Backpacks
More often than not, backpacks are the most stable and durable types of camera bags. They tend to offer many additional pockets, be it zippered or stretchable ones, perfect for water bottles or any kind of smaller utilities. They often include the necessary velcro straps made for tripods, and the same can be said for customizable insides with removable separators.
Shoulder bags
While not as versatile or as durable as traditional backpacks, they tend to be less cumbersome and more elegant to carry around thanks to their less complicated designs.
They can also offer a decent amount of room for your camera gear as well as laptops or tablets. And, if being fashionable means anything to you, they are usually the most attractive camera bags out there.
Sling bags
These camera bags combine the capacity of regular-sized backpacks with the ease of use of traditional shoulder bags. They also tend to be very lightweight and compact. Not ideal for heavy loads or lots of accessories, but if all you require is a simple and lightweight bag to carry your camera and a couple of lenses, you will learn to appreciate their specific design.
Rollable bags
Suppose you need as much interior space as possible, then a rollable camera bag should be your first choice.
These types of bags have insides large enough to hold things like clothing, food items, and blankets together with your camera, lenses, and other accessories.
Their size can also be adjusted thanks to their rollable top, hence the name, rollable bags.
Quick Recap Of The Best Camera Bags For Travel For 2023
Conclusion
Our aim with this article was to cover all of the main types of camera bags for travel and provide you with the best possible choices in the categories of premium, affordable, beginner-friendly, durable, compact, and lightweight storage options.
While your camera will stay safe and protected inside all of the camera bags found in this article, you will get the best experience from the Manfrotto Noreg Messenger 30 since it combines plenty of room for your gear, made from premium and hard wearing materials, and is quite flexible thanks to its unique modular design.